11-year old Abdelsalam is sitting cross-legged on the floor of his home in Irbid, a city in the north of Jordan. "I have twenty or thirty friends in school – but I have two best friends: Mustafa and Ibrahim," he says proudly.
"We sit next to each other in class and we play football together, but sometimes I can't go to school because of my chest pain. I don't get to see Mustafa and Ibrahim, so I feel sad."
Abdelsalam has been living in Jordan for seven years and has been suffering from asthma for half of that time. Born in Dara'a in Syria, Abdelsalam was just four-years-old when his family was forced to flee their home country due to the war.
Arriving in Jordan with no job, his parents struggled to meet the high rent prices. "When we first came, we lived in a dank basement and paid a lot of money for rent," Abdelsalam's father, Myassar, says.
Then Abdelsalam started to struggle with the symptoms of asthma and Myassar couldn't afford the treatment. "The costs of medicine are high, asthma treatment is expensive, I didn't have enough money for it."
A neighbour mentioned that the International Rescue Committee was running a clinic in Irbid where they provided free healthcare and medicine. "I explained my son's condition and they gave me inhalers for free – bless them for their help!"
Abdelsalam's asthma can be severe and he has to take his inhalers on a daily basis. "Asthma makes me feel like I'm suffocating, I cough so much, but after using the inhaler I feel a bit better."
The inhalers mean Abdelsalam can now enjoy the things he likes doing the most – like football! His face lights up as he begins to chat about his favourite sport: "Iraq is my favourite team but I also watch Barcelona and Madrid – I'm a Madridista! In school, I play as a goalie, my cousins and uncles trained me and my team mates chose for me to be the goalie."
Abdelsalam's an ambitious young boy and has his sights set on two careers: football and architecture. "I want to build houses and be a footballer. I like maths the most, then Arabic language and English language. I know all the continents like Asia, Europe and Africa!"
Abdelsalam's father has now been able to find some work as a labourer on a construction site, but it's still not enough. "I work for about a week each month and I have a lot of free time, but it's not a good thing as it means we have no stable income."
"My financial situation still doesn't allow me to provide the medical care for Abdelsalam's needs, but thanks to the IRC clinic, things are under control and he is doing better. Abdelsalam is the reason why I fight through this life every day."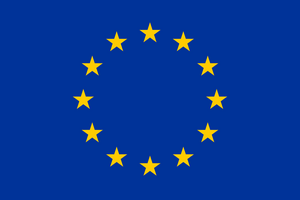 About our work with the European Union