"I dream of becoming President of Burundi one day."
Sylvana is not short of ambition, despite a difficult start to life.
The 13-year-old lives with her parents and younger brother in Nyarugusu refugee camp, Tanzania, having fled Burundi in 2015.
Back in Burundi, Sylvana never had the chance to go to school due to her family's financial situation. "I would see other children go to school while I had to stay at home because my father could not afford to get the documents I needed to register," she recalls. "But I always knew that I wanted to go to school."
Like thousands of other Burundian children living in Nyarugusu camp, Sylvana had fallen so far behind with her education that it was incredibly difficult for her to enter into the formal education system.
The International Rescue Committee has partnered with Save the Children to identify children like Sylvana who have never had access to formal education in the camp and support them to access non-formal education through established centres.
In these centres, education is accelerated, taking only two years for children to catch up. Once children reach the required level, they move into formal schools.
Sylvana began her education at a non-formal centre, where she was able to catch up on lost years. Today, Sylvana is a Grade 2 at Uwezo primary school.
"There are many children in the camp who are over school age yet they never went to school and now they cannot start formal education," says Nathanael, head teacher at Uwezo primary school in Nyarugusu camp.  
"I am very happy that I am going to school now! I like that I get to meet other children, we learn together and play different games together," says Sylvana. "I feel very happy when I understand things that the teacher teaches us".
Headteacher Nathanael can see a bright future for Sylvana as a star pupil in his school.  "Now that Sylvana has made it to our school, her future looks bright. She is, in fact, a very dedicated student aspiring to become a president."
Children like Sylvana would not be able to access formal schooling without EU Humanitarian Aid, which supports the International Rescue Committee, Plan International and Save the Children to provide educational opportunities to Burundian refugees in Nyarugusu.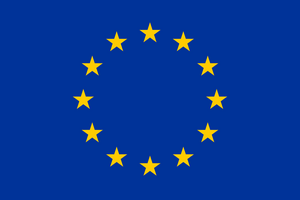 About our work with the European Union