Communities living in displacement camps in Myanmar are trying to recover from ongoing violence in their hometown.
Moe Moe*, 25, lives with her son and mother in one of these camps in eastern Myanmar. She fled there after their village came under heavy attack, causing them and many of their neighbours to leave in search of safety.
The journey was long, with Moe Moe and her family walking for three days, sometimes helped out by drivers on the way who were able to take them along. But the route itself wasn't even the most difficult ordeal; one day, at the IDP camp, Moe Moe experienced heavy pain in her stomach, and her health deteriorated severely over the next few days. 
Alarmed by her situation, one of the IRC's partners, a local women's aid organisation, was able to support her in time and ensure that Moe Moe had access to the care she needed.
With support from the European Union (EU) and the IRC, Moe Moe was able to undergo tests. It was at this moment she found out that she had cancer. By the time of diagnosis, the disease had reached stage 4, and had already spread to other parts of her body.
Moe Moe remembers feeling very distressed. She cried for several hours, thinking she may no longer be able to look after her young son and elderly mother.
Again with support of the EU-funded program, Moe Moe was able to receive treatment and surgery.
After the operation, a local volunteer regularly visited Moe Moe, hoping to reassure her and provide her with psychosocial support. This was one of the most meaningful things to her; having someone playing with her son, or crafting toys with her family, played a big role in her recovery.
"The time after surgery was challenging for me," she explains. "I was scared of not being able to get back to my normal life. Today, I feel that the staff are always by my side — almost like best friends, taking care of my family at any time."
Moe Moe has now been reunited with her family. While conflicts keep raging in her hometown, she does her best to adapt to her new life. Joy is her way of surviving. Doing what she can to distract herself from what's happening a few miles away, where her loved ones are still trying to escape or hide — that's how she copes.
"I knew living in the camp would mean I don't earn any income," she says, pondering over how her life is now. "But at least my family and I are living in a safe place."
*Names have been omitted for privacy.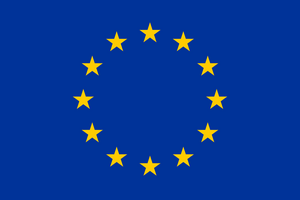 About our work with the European Union