When Beeso goes to sleep, she dreams of her customers' smiling faces. "They always applaud my work and I picture the joy I've brought them," she tells us proudly.
20-year-old Beeso runs her own business decorating women and girls with henna, a temporary dye that she swirls in beautiful patterns on to the skin of her clients. Since setting up shop at her home in Harhaar camp in Somalia last year, her business has gone from strength to strength. She picked up the skills she needed to start her own business at an IRC Safe Space, enabling her to earn her own money for the first time.
Beeso lives in the camp with her husband and two children: two-year-old Mohamed and six-month-old Hibo. Here, the family are making a new life for themselves after fleeing Ethiopia. "My life in Ethiopia was miserable," Beeso explains. "We faced a lot of discrimination and stigma simply due to our ethnicity."
But life in the camp has not been easy either. Beeso's home is poorly constructed, made out of plastic sheeting and fabrics attached to wood, and it's not enough to shield her children from the rain and scorching sun.
Before Beeso was able to earn money her family struggled to buy even the most basic commodities, like food. "I was anxious and lost at what to do as I had no skills," she tells us. It put a strain on her marriage and her family.
Beeso's job has lifted some of the burdens the family face. "I feel excited to earn money I've worked hard for and it has created harmony in my marriage. With the support from the IRC, I am not afraid of work and I am able to make decisions for my family – it makes such a difference."
Her husband, Abdullahi, used to be the main breadwinner for the family, but now he looks after the children whilst she goes to work.
When Beeso's working, she never feels lonely and loves having women and girls around her, sharing their stories as she decorates their bodies. "When I give henna services to brides, all I see is happiness and joy from their faces. This gives me the motivation to continue my business. I want to support women and see them happy – because I know what it is to live without happiness."
I want to support women and see them happy – because I know what it is to live without happiness
Weddings in Somalia are good business for Beeso. "Somali women love going to the salon. At every wedding, almost all of the female relatives and neighbours must be decorated for Somali dancing. The bride has glittering henna – so she looks the awesome!"
Beeso recognises the importance of supporting women in her community and she's keen she can pass her skills down through the generations, to her daughter. "I want my daughter to have her own skills so she isn't reliant on men. It is very important to empower women and girls. When women are empowered, they can respond to their own needs and it reduces violence against them," she says.
The IRC is training women in Somalia to set up their own business and earn money, whilst also creating an opportunity for women to come together and socialise. The programme enables women to network with other women, increase their voice and agency and equips them to challenge the roots causes of violence. 
Beeso now has her sights set on her future and hopes she can be seen as a role model for other women and girls living in Somalia: "I want to expand my business with different branches – and perhaps hair-dressing services too! I'm not afraid of work – I feel proud of myself."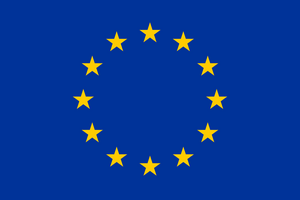 About our work with the European Union