When Samia's daughter can't sleep, she brings her books into her parents' bed to read.
Her studious habit might come in handy for the future: "I hope my daughters will become teachers or doctors – that they'll do something that helps their community," Samia tells us.
23-year-old Samia and her husband Abdu always hoped they'd have daughters. Siminar, the four-year-old avid reader, and Tibiyan, who's learning to crawl at 7-months-old, are the centre of their world.
Samia's determined that her daughters will be given the opportunities and respect they deserve. "I want a better world for my two girls," she tells us.
For five years Sami has been playing her part in creating this world in Bambassi refugee camp in Western Ethiopia, where she's been working as a caseworker for survivors of gender-based violence.
Samia provides counselling to refugees during home visits and at the International Rescue Committee's Women and Girls Wellness Centre.
I want to see girls going after what they want.
"I want women to be able to have financial freedom," Samia says. "I want us to get our education and believe that we can do anything that men can do. I want to see girls going after what they want."
Facing threats to protect women
There are high rates of domestic violence, child marriage and sexual exploitation in Bambassi and Samia has had to tackle discrimination and intimidation from the community for doing her job.
"A woman had come into the centre for counselling after her husband beat her," Samia recalls. "I don't know how her husband found out she was at the centre – but he came in and wanted to see me. He was very angry that his wife had come to counselling and was threatening me. He refused to leave. Thankfully, my team escorted him off the compound. It was scary and shocking in the moment, but it also showed me how important it is that we continue doing this work."
Members of the community have tried to discourage Samia from working. "People came to my mother and asked why she was letting me work – they said that work belonged to men and that what I'm doing is disrespectful. They even advised other girls not to hang out with me."
Samia's journey of survival
Samia fled Sudan when she was a child with her mother and some of their extended family. Her father and mother are divorced and were living in separate locations. Samia's father has stayed behind in Sudan.
"We left Sudan when I was young, it was very dangerous."
War has devastated Samia's family: her eldest brothers and uncle were killed and her mother and aunt were attacked and injured. Her aunt now lives with disabilities.
We didn't feel safe. We crossed the border when there was a helicopter attack from behind us.
"We spent three months at the border in Ethiopia, children were sick, we were hungry, we had no clothes and my mother was injured. We didn't feel safe. We crossed the border when there was a helicopter attack from behind us. We didn't know what would happen when we came to Ethiopia. I was traumatised and couldn't think clearly."
"It was so sad to leave my family behind, we worried about them – and still worry about them today. I miss them terribly. It is much better now as we can communicate on the phone – but it is not enough."
A future worth striving for
Samia's salary has to support her whole family, including her sisters, Jamila and Intisar, as she is the only one to find work. "My salary has to be divided for many things, and it is not enough to meet everyone's needs," she says.
Life can be very challenging, but Samia remains hopeful.
"I can see things slowly improving," she says. "There are more and more girls going to school and the violence cases we receive per day are decreasing."
Samia had to stop school when she was younger to support her mum, but now she's back in education and hopes to finish school. She's determined that her daughters will have better opportunities: "I hope they live without war and without fighting, that they can go to school and become strong, educated, successful women."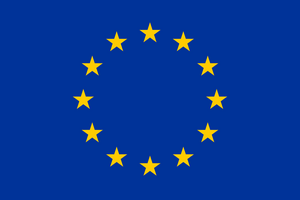 About our work with the European Union