"I am a feminist. I have the patience. I have the courage. I have the strength to stand up for women and girls. It takes a huge amount of work to be a feminist."
Karima Sultani has been an activist for women's rights in Afghanistan since 2010. She now works as a counsellor for the International Rescue Committee, supporting women who are experiencing violence. But doing the job has come with its own personal challenges. She spent two years listening to her in-laws berate her for having a profession.
"At the beginning of my marriage, my in-laws were against my job. My step-brother believed that women should stay indoors and do housework. It was very difficult, but even though I was constantly being threatened, I didn't leave the job. Eventually, I convinced them that my education and job was valuable and beneficial."
Karima's drive and determination is inspired by her mother, who single-handedly raised her and her six siblings after her father died when she was a baby. After the Soviet invasion made Afghanistan too dangerous, Karima's mother fled with her family to neighbouring Pakistan, where they lived as refugees, eventually returning to Afghanistan eight years later.
"She is the reason why I am doing what I do today. My uncles didn't help and my brothers were too young to support. My mother had to provide for my family, she worked as a tailor and carpet weaver," Karima says.
"Sometimes I discuss my work with my mother. When she hears the stories she becomes very proud. She has been through a difficult situation and doesn't want other women to go through difficult situations."
Karima spends her time going into areas in Afghanistan that have been affected by conflict and speaking to women about what challenges they face. She works tirelessly to ensure survivors are given the counselling and support they need.
"Forty years of conflict in my country has devastated everything," says Karima. "It is women and girls who have suffered the most. There are so many forms of violence against women, it happens every day and it is swept under the carpet. During pregnancy, women are not allowed to access treatment, they're not allowed to discuss family planning or whether or not to keep the baby. There is frequent forced marriages and early marriages. And there is domestic violence, both physical, burning and beating, and psychological."
"Psychological counselling is my starting point, as many of these women and girls are very traumatised," Karima continues, explaining her work on the ground. "Then I tell them about their rights, like their right to education and their right to leave their home. Many girls remain very hopeless. They come to accept that inequality is part of their destiny, because it is what they hear over and again from within their community. Sometimes I also present examples of successful women. I tell them: 'if the other women can do this, you can as well – it just takes a little bit of courage.'"
One of my feminist heroes is Malala Yousafzai," says Karima, referring to the Nobel Prize-winning activist who risked her life fighting for girl's education in Pakistan. "Thanks to Malala's fight, girls around the world are inspired to go to school."
Education is another area where girls are rapidly falling behind - of the 3.5 million children out of school in Afghanistan, 85% are girls. Karima explains that prevailing attitudes can have long-term consequences for girls' own aspirations.
Although the road to achieving equality may seem long, Karima remains hopeful about the future. She has seen change happen with her own eyes. "In the village I was born in, girls weren't not allowed to go to school. When I came back to visit, the girls would surround me and ask me about education and success for women and girls. For eight years I continuously worked with the elders in my village. I told them about my work, how I am not only helping women and girls, but also supporting my family, giving them money, putting food on the table. Now girls in my village are allowed to go to school and parents are promising me that they want to send their girls to university. Seeing the transformation of my village has been incredible."
"I have witnessed attitudes shift towards women and girls in the communities I work in. With the help of education, with the help of my efforts, many women and girls in Afghanistan will progress. My own work, and the work of women in the IRC, will not be in vain."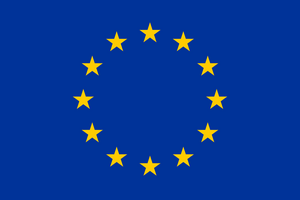 About our work with the European Union