As Yemen enters its eighth year of conflict and the humanitarian situation worsens, the International Rescue Committee (IRC) continues to deliver life-saving medical interventions through mobile medical clinics. Meet Dr. Moshen, a healthcare professional who makes this work happen every day.
It's 7:00 AM, and Dr. Mohsen Fadel— a doctor and team leader for the IRC's mobile health team — is gearing up for another day of intense work. At the EU-funded IRC's health center in Lahj, Dr. Fadel's team is making the necessary preparations to travel to remote villages to deliver healthcare.
In Yemen, over 20 million people need humanitarian assistance due to eight years of conflict, and the subsequent economic collapse. With a spike in fuel and food prices, long-term effects of the COVID-19 pandemic, and a steep drop in humanitarian funding, Yemen's health system is on the brink of collapse.
Every day, the IRC health teams traverse dangerous, rocky terrain to deliver healthcare services to families living in remote locations, who otherwise have no other access to medical treatment. The paths to these villages often have no roads and feature difficult terrain, making it impossible for cars or motorbikes to travel on them. Given rising fuel prices and widespread unemployment, many villagers cannot even afford to travel to the nearest area with a health center.
Dr. Mohsen is no stranger to this. Having grown up in a rural area himself, he understands the struggles of Yemenis living in remote villages − and the limitations they face when accessing healthcare services.
"I am like them," he says, while on the drive to Namra – a remote community in the mountainous region of Lahj, approximately a three-hour drive from the IRC's health center. "I've experienced their suffering. I come from a remote area that lacks basic health services. There are no health centers there – and people's financial conditions are too poor to travel anywhere that they could access one."
This is why it is crucial that a full team of medical specialists – including a general practitioner, vaccinator, pharmacist, nutritionist, midwife and community health supervisor – are able to bring essential healthcare to these villages.
Every day, Dr. Mohsen begins the arduous journey by playing songs from a classic Yemeni singer, while the rest of the team hum along. It's clear how close the team are – they laugh, joke, and share lunch together during their breaks – despite the difficult nature of their work, and having to travel for hours back and forth to deliver life-saving healthcare.
We call it the 'car of hope'.
The mobile health van is fully equipped with essential items – such as medicines, nutrition packs, bandages, syringes, and vaccines – allowing the team to effectively administer treatment and hand out medicines after Dr. Mohsen does a check-up on the patients. "We call it the 'car of hope'," he says, describing the mobile health van. "We pass through difficult geographical areas and valleys full of rocks, bringing all these items with us – this car helps us to pass over these rough terrains."
Despite all the daily challenges they face, Dr. Mohsen and the mobile health team have an unwavering commitment to their work. "I've been doing this work for five years," says Dr. Mohsen, explaining why his determination never falters. "I'm happy to serve all these people, because I know how valuable the services we provide to them are – that's why I'm actively doing my work with happiness to this day."
This publication was produced with the financial support of the European Union. Its contents are the sole responsibility of the IRC and do not necessarily reflect the views of the European Union.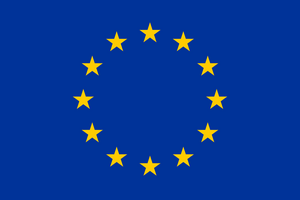 About our work with the European Union