Aishatu and Nana are two remarkable mothers aged 40 and 48, respectively. They live in Gwoza, a garrison town in northeast Nigeria that shelters 60,000 people, many of whom have been displaced by conflict.
Aishatu, a mother of ten, and Nana, a mother of seven, face the daily demands of caring for their families. However, amidst their busy lives, they carve out precious moments to visit the IRC safe space, funded by the European Union, where they explore the art of knitting using traditional pins. They skillfully weave threads and pins into beautiful Tumakasa, Nigerian traditional hats, and sweaters, adding their own touch of creativity and craftsmanship.
These newfound skills have empowered Aishatu and Nana to embark on a small-scale business that not only fulfils their family's needs but also fosters self-reliance. Through their enterprise, they have become the pillars of psychosocial support for their loved ones, creating a network of resilience and strength. The rhythmic movements of their knitting needles not only produce clothes but also bring them pleasure, joy, and a sense of fulfilment. This creative outlet plays a crucial role in their healing journey from the enduring wounds caused by the insurgency in their area.
In their pursuit, Aishatu and Nana have discovered a profound way to provide for their children while also receiving invaluable psychosocial support through their work. Their knitting business serves as a means of sustenance and symbolizes their unwavering spirit and determination to rebuild their lives.
"I love coming to the safe space to knit. It's a great way to relax and de-stress. I also enjoy spending time with the other women and learning from each other. We've become like a family," said Nana.
As they reflect on their journey, Aishatu and Nana draw strength and courage from the depths of their experiences during difficult times. They have learned invaluable lessons that they wish to share with other women who have faced similar challenges. They want these women to know that they are not alone and that resilience and support can pave the way for a brighter future.
Their favourite moment of the day arrives when they sit down with their families, wearing the fruits of their knitting labour. It's a moment of pride and joy as they witness the warmth and happiness radiating from their loved ones. It is a testament to their ability to not only provide but also bring comfort and joy to those closest to their hearts.
In collaboration with the European Union, the IRC provides safe spaces and services to women like Aishatu and Nana who have been directly and indirectly affected by the recent insurgency and ongoing conflict in northeast Nigeria, helping them recover and find new hope.
Looking ahead, Aishatu and Nana dream of a better tomorrow for their families. They aspire to expand their knitting business, reaching new markets and increasing their income. Their ultimate goal is to create a stable and prosperous life where their children can thrive and overcome the challenges they have faced. They envision a future where their skills and determination continue to empower them and inspire others in their community.
In a world filled with resilience, creativity, and the support of a nurturing community, Aishatu, Nana, and countless other women like them demonstrate that even in the face of adversity, there is strength, hope, and the power to weave together a brighter future.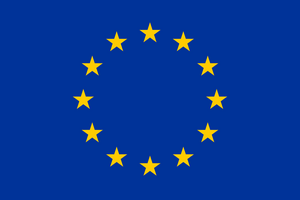 About our work with the European Union