"One day I will set up my business again."
Fati speaks with determination, despite the adversity of her situation.
It has been seven years since Fati fled her home in a village called Chuwaramin Nigeria by Lake Chad.
In 2014, rumours began to spread around Fati's community that armed groups were approaching her village. The ruthlessness coming their way was well known amongst locals. Fati knew that they forcefully recruited young boys to join their ranks.
"They had not yet attacked our village, but they were very close. I knew they recruited the young people, so I decided to leave for the sake of my children."
Fearing for the lives of her seven boys, as well as her own, she made the gut-wrenching decision to leave her home and livelihood behind. She and her family fled to Niger.   
Fati ran a successful business in Chuwaram. She had grown a healthy flock of at least 50 sheep, making a regular income by selling items of clothing at local markets. Living by the waters of Lake Chad, Fati remembers the days when her business was thriving.
"In less than three years, I found myself with fifty sheep which were all born in my home " she recalls. "The environment was perfect, we never ran out of food or water. Each sheep gave birth twice a year, and two, three, or even four cubs per litter. It was great to see – a gift from god."
When Fati first fled her home, her flock of fifty sheep came with her. However, the long and arduous journey soon took its toll.
"The journey finished them off. By the time we had crossed the border into Niger we didn't have enough to eat. During the first six months, I had to sell nearly all my animals to support my family."
Life has been tough in Niger, a country that's hosting thousands of refugees and struggling with its own conflict and disasters. For years, Fati was unable to work. Her family relied on her husband's small income, who worked as a hairdresser.
However, since joining the International Rescue Committee's training programme, which is supported by EU Humanitarian Aid, Fati can focus on rebuilding her life. Fati has made business plan already, and is hoping to find the funds to open a shop.
Despite seven years away from her home, Fati is positive about the future.
"My business will thrive! I will sell the best and most popular items."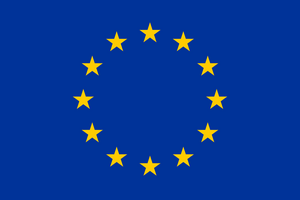 About our work with the European Union