There's one thing 42-year old Mokube Bertha knows for sure – to ensure the well-being of women and girls in her community, women need to empower other women. And that's exactly what Mokube's goal is. 
Photos by Ojong Spencer
So often, it's women and girls who bear the brunt of crises and conflict. This is no different in Cameroon, where violence and insecurity has plagued the population since 2016. 
Through funding from the European Union (EU), the International Rescue Committee (IRC) has centered its efforts on creating a protective environment and increasing access to basic services for the most at-risk persons — such as women and girls. 
Mokube knows the struggles of being displaced too well. Once an IRC client herself, she had to flee her home and integrate into a new community when violence in her home village escalated. Now, she's partnered up with the IRC to help and support women and girls in her new community, located in a village in the South West region of Cameroon.
In her new community, Mokube is known as a fierce advocate for women's rights. Her passion started to develop when she was just a young girl. "I had the privilege to go to school, because my father made an active effort to send me to school," she explains.
At school, she faced a lot of discrimination from men. "They insulted me, and blamed me for thinking I'm better than everyone else," she recalls. "They said that I wasn't fulfilling my duties as a woman — that I'm instead wasting my time studying my books."
Gender-based violence continues to be rampant among communities in the North West and South West regions of Cameroon, putting many women and girls at risk. Mokube had only heard of this in passing at school — but after participating in an EU-funded training on gender-based violence in Cameroon, Mokube decided to spread awareness in her community about the issue.
The disapproving voices from her past only inspired her all the more to pursue this work — Mokube was determined to teach women how to stand up for themselves.
Now, Mokube spends a lot of her time talking to the women in her community, and giving them a safe space to talk about their issues. 
"I discovered that so many things were going wrong concerning women and girls," she explains. "Parents not sending their daughters to school because they believe that girls cannot go to school, or many who had suffered sexual and physical violence because they never had a chance to leave the community."
Mokube feels thrilled that she can play such a crucial part in supporting the women and girls around her  — especially since she's a mother herself. Out of the seven children she is raising, three are girls  — for them especially, she wants to set a positive example.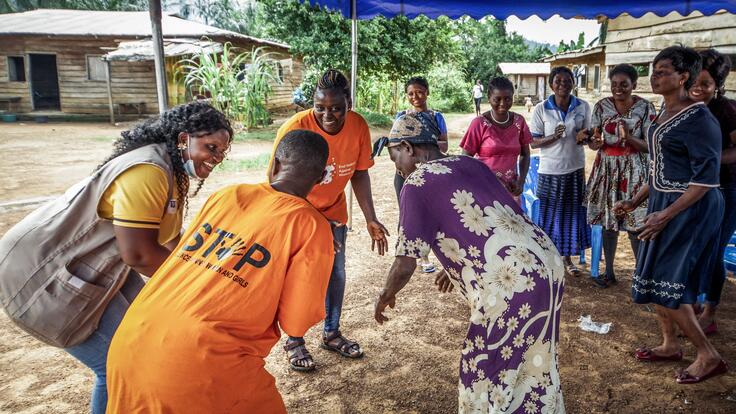 Ultimately, the most rewarding feeling for Mokube is seeing how her work has resonated with women and girls around her. 
"It's not just me anymore who goes to these women and girls, telling them to take care of themselves, explaining how they can seek help, or telling them to stay strong," Mokube states, a proud smile beaming across her face. "They come to me themselves now to ask questions."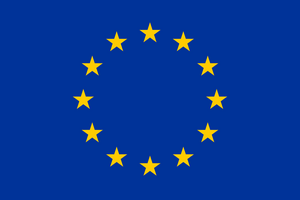 About our work with the European Union