Somalia, a country where half of the population is in need of humanitarian aid, has been facing a triple threat: conflict, climate change and COVID.
While the country now grapples with a severe food insecurity crisis, it also struggled to respond to the COVID-19 outbreak. A lack of resources, the spread of false or incomplete information about COVID-19, and unequal distributions of COVID-19 vaccines have been determining factors in the low vaccination rates persisting in Somalia. 
Many Somali citizens are still unaware of the full risks of a COVID-19 infection, and how to protect themselves against the virus. 
Through funding from the EU, the IRC has been able to send out health staff to raise awareness ofCOVID-19, and spread trust and awareness around the benefits of a vaccine to communities living in Somalia.
Part of these visits includes staff members paying visits to households and community members, to create awareness of how they can protect themselves against COVID-19.
When the vaccine was first introduced, many Somalis refused to get vaccinated as many feared its potential harm due to false information circulating in their private circles. 
Many in the community were afraid of the side effects of the vaccine — but IRC staff members were on hand to assure them that vaccines are safe. Part of this conversation includes showing them photos of IRC staff taking vaccines themselves, and helping to ease their worries. By communicating with people and providing reliable resources on COVID-19, its risks, and prevention, those in the community became more open and willing to protect themselves.
Facilitated by the numerous handwashing stations and general equipment provided by the IRC, people in communities have made use of a variety of means to prevent infection.  Preventative hygiene measures, such as washing hands regularly, have become an integral part of people's daily routine.
A sense of awareness has reached most Somalis in a way that has enabled them to proactively protect themselves against the infection — and support each other in doing so, as a community.
This change has not gone unnoticed by staff members at IRC's EU-funded clinic in the Karan district of Somalia. More have come in to ask for the vaccine. Especially after the awareness campaigns, people come in on the recommendation of friends and neighbors  — and more wish to learn about prevention techniques to protect their loved ones.
The IRC staff are determined to continue this essential work, and nothing deters them in the path towards making sure communities remain safe and protected. 
The results are clear when they see how many people are willing to learn more now as compared to when they started, and how many people now visit the EU-funded clinic. It's a sign of hope for healthcare workers on who are there for the community every day.
The IRC in Somalia
The IRC began its work in Somalia in the early 1980s. Forced to halt our work due to a resurgence of violence, we restarted relief efforts in 2007, partnering with local authorities to create jobs and support communities' rebuilding efforts.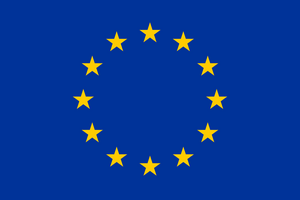 About our work with the European Union