When Salem, 39, and his family of six became sick with cholera, they didn't know what had hit them. As a fisherman by trade, he thought the fish he had brought home might have caused them to fall ill. 
His regular routine was to feed his children the fish he caught, sell a portion of it, and then give the rest to a shopkeeper, who would give him food items in return. When neighbourhood residents caught wind that the family was sick, they blamed Salem, who is internally displaced, for bringing an unknown disease to their small town in the northeast of Syria. Ostracized by their neighbours, Salem, his wife, and his children were forced to endure their illness alone, without any support.
"Nobody visited us," says Salem. "People said 'those [people] are ill. Even my family didn't call me."
Though they initially stayed home, it soon became apparent to Salem that his family would not be able to overcome this disease on their own. Salem felt terrible as he watched his son, Murad, grow weaker, and blamed himself for what his family was having to go through.
Then, Salem himself became too sick to help. "When the symptoms began, I felt thirsty, and I was no longer able to move. Then, we experienced diarrhea," he says. "My neighbour told me about the IRC. He said they have doctors to treat me."
Through funding from the European Union (EU), the International Rescue Committee (IRC) supports health facilities where families like Salem's can access emergency medical care and treatment for diseases like cholera. The facilities also provide primary, reproductive, and mental health services.
When Salem and his family arrived at the EU-funded health facility, they were immediately taken to the emergency section. IRC health workers gave Salem and his wife treatment which helped them recover from their severe dehydration. Meanwhile, Murad was referred to the comprehensive care unit, where he stayed for five days.
After they were discharged from the EU-funded health facility, the IRC continued to reach out to Salem and his family to ensure they were making a full recovery. 
"The IRC came to my house. A doctor called me constantly every two or three days to check on what I needed and what I wanted," Salem explains.
With support from the EU, the IRC has been responding to the cholera outbreak since August 2022, training clinical staff and community health workers and providing essential supplies for cholera prevention, treatment, and control. 
These health care services are critical in Syria. Over a twelve years of conflict has left the healthcare system strained beyond capacity. This is coupled with a lack of clean water due to both climate change and years of war. The devastating impact of the earthquake that struck Türkiye and northwest Syria in February this year has only increased the need for this kind of crucial care. 
In Salem's neighbourhood, the IRC held educational sessions so that residents could become more informed about cholera, how it transmits and how to prevent or treat it. Salem is glad his neighbours now understand that cholera is spread through contaminated water.
Though he has moved past his experience with cholera, Salem still faces daily struggles as one of over six million  Syrians displaced internally by war and caught in an economic crisis that is driving up both food prices and poverty. The money he earns as a local fisherman and day labourer is not enough to support his household expenses, and he looks forward to the day when he can have a stable source of income – when he will feel 'strong.'
He says, "What makes me strong is to secure my daily sustenance and to go home at sunset and give my children food to eat. To find none of them in need of anything – that's what makes me strong." 
To this end, Salem has many wishes and hopes for the future. He wishes for the day when the war will end and they will no longer carry the stigma of being displaced. He wishes for people to understand and forgive each other. Above all, he holds hope for his family to be safe and secure one day.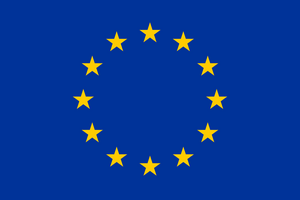 About our work with the European Union