Samira*'s children are the center of her world.
In her hometown in northeast Syria, she spends her days taking care of her children, preparing food, and cleaning the house. Two of her children go to kindergarten in the morning, while the youngest one stays home. After her husband returns home from his job as a school teacher, they sometimes go outdoors to spend time together as a family. 
Samira, who is 28 years old, is grateful for her husband's stable income but often wishes they could provide their children with more. "We face some difficulties in meeting our children's demands for food, things they ask for, clothes and such ," she says. In Syria, over a decade of war has created a spiralling economic crisis that is making it harder for families to meet their most basic needs. 
As a mother, Samira knows what it means to support her children's needs, including the stress and anxiety a mothr can feel when her child is sick. 
When her family became sick with cholera, she was alarmed to see her young son's health deteriorating before her eyes, with symptoms including diarrhea, a loss of appetite, exhaustion, and weakness.
"It is a lot of stress and psychological pressure for a mother to see her kid suffering from cholera or any other illness," Samira said. "Even if it was not cholera, a mother would feel [stressed]."
Though she was also in a weakened state, she knew she had to get her son the help he needed. She took him directly to see the IRC health workers at the EU-funded health facility, where she knew they provided health care services for free. 
She said, "The IRC helped us a lot. We did not know how to deal with this illness. Frankly, it was new to us."
When she and her son arrived at the health facility, IRC staff helped them to register their information and get quickly oriented for their visit. A rehydration corner provided them with oral rehydration solution, while the doctor prescribed medicine for them to pick up at a pharmacy. 
The IRC then followed up with house visits to ensure Samira, her son, and their family were on the path to recovery.
"I did not know what to give my son without [the IRC] and their outreach visits. They came to my house twice," she explains. "Without their help, my son would not have improved and returned to normal."
Supported by the EU, the IRC's healthcare services are a lifeline for families like Samira's. Over twelve years of war have decimated the health system in Syria, with a public health emergency breaking out shortly before the devastating earthquake in Türkiye near the Syrian border in February this year.
In the area where Samira lives, access to safe drinking water is a huge challenge due to the ongoing war. The cause of the cholera outbreak is suspected to be contaminated water from the Euphrates river, where water treatment stations have been poorly maintained. 
To respond to the outbreak, the IRC teams on the ground are distributing essential supplies, like chlorine tablets, for cholera prevention, control, and treatment. They have also trained clinical staff and community health workers on how to identify cholera cases and treat people who have fallen ill.
"For the sake of my younger children, I now boil water and give it to them," says Samira. "As for us adults, we drink straight from the tap, [but] we put chlorine tablets in the tanks every week."
At the EU-funded health facility and through house-to-house visits, the IRC is providing health education and hygiene awareness, so families can gain a better understanding about cholera and learn how to stay healthy.
Samira feels empowered knowing the steps she can take to protect her family, including accessing IRC's health care services if they need it. 
She thinks back to how she felt after she brought her son home from the health facility: "When my son's health began to improve, I accompanied him to the health facility and had staff visiting us at home to support. I felt I had accomplished something," she says. "I really faced something difficult… but I faced it, thank God, and my son recovered."
*Name changed for privacy reasons.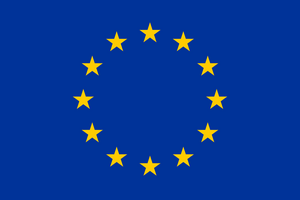 About our work with the European Union