Babies bring their parents endless love, joy and strength – but raising them doesn't come without its challenges. But what would it be like if you had to raise a baby in a war-torn country? For mothers in Areesha camp in northeast Syria, looking after their newborns takes a remarkable level of resilience.
The International Rescue Committee provides mothers with 'newborn baby kits' - which contain toiletries, blankets, nappies, clothes and water - to help ease some of the difficulties of living in a camp. Despite these extreme challenges, mothers like Um Tamer, Jumana and Suha are determined to keep hope alive for their children and strive for a brighter future.
Jumana
34-year-old Jumana* arrived in Areesha camp over two years ago, after fleeing her family home in the town of Deir ez Zor. Despite narrowly escaping the airstrikes, the family's hardship was far from over. Before arriving in Areesha, they spent several months surviving in the desert with little food.
"It was freezing and we were always hungry," Jumana remembers. "Eventually our relatives sent a car and told us to come to Areesha Camp. So we came, thank God. It's much more comfortable in this camp."
Although they may have found temporary safety in Areesha, Jumana has noticed the impact that the enduring years of conflict has had on her young family.
"The situation has impacted the children a lot, even the games they play. They don't play kids' games. They act out scenarios like planes dropping bombs. We try and teach them not to play like that."
Jumana is relieved that her four-month-old baby, Sameer, lives in a degree of safety.
"At least he eats well and I'm able to breastfeed him. I keep him warm with the clothes and hat provided. The most important thing is to make the children comfortable."
Suha
Having been displaced twice, 32-year-old Suha is all too familiar with a life of uncertainty.
Suha fled with her family four years ago, when ISIS invaded Deir ez Zor. Suha didn't have time to take anything with her. "Just our clothes and our souls," she recalls.
After months on the move she decided to return. But her war-ravaged home was unrecognisable. "It was terrible," Suha remembers. "We were scared all the time and we had no money."
The peace in northeast Syria was short lived. As airstrikes ramped up Suha once again fled, eventually arriving at Areesha camp in February last year.
Although her family are finally safe, resources are scarce. Suha explains that it is a tough place to raise her children.
"The children are ok, they play and sleep but they know that things are scarce," Suha says. "They always ask for things and it's hard for a mother who can't do everything she would like to do for her kids."
The IRC provided Suha with a newborn kit which she said helped her to care for her four-month-old baby, Samer.
Um Tamer
34-year-old mother-of-five Um Tamer has lived in Areesha camp for three years. It is the longest they have lived in one place since they first fled their home in the city of Palmyra in 2015.
"We have been displaced several times, first we were in a camp for two months, then we were in Raqqa for two and a half years, and then we ended up here in Areesha [camp]," explains Um Tamer.
Um Tamer's daughter, Zainab was born in Areesha camp four months ago. 
"My pregnancy with Zainab was hard, she was born at eight months and by C-section. When I was pregnant I was so stressed all the time."
Um Tamer also suffered serious burns on her hand after their tent caught fire from the gas heater. Luckily, she received the medical care she needed but her injuries continue to affect her today. "If it wasn't for medicine and doctors I don't think my hand would have got better," she says.
Um Tamer watches her baby daughter play amongst the pile of items which make up the 'newborn baby kit' as she explains: "Everything in it is useful. The clothes keep her warm because they have long sleeves, the diapers are important, the powder and shampoo make her smell nice."
"I am really close to my daughters and son, when other people see us they think I'm their sister, we enjoy spending time together."
These Syrian mothers are just three out of the millions of others who have been forced from their homes after nine long years of war in Syria. They hope that soon their children will be growing up in a country finally at peace.
*Name changed for protection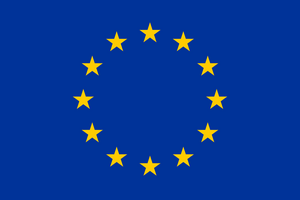 About our work with the European Union