In November 2020, violence escalated in the Tigray region of Ethiopia, causing countless families to flee their homes. Lives were changed overnight, as people began to leave their homes in search of safety.
Aster and Gidey are two mothers who had to leave their homes as tensions grew, witnessing extreme atrocities along the way. Now having reached safety, they talked of raising awareness of what they had experienced, wishing for the world to know what happened to their lives and families. 
Through funding from the European Union, the IRC is supporting displaced mothers like Aster and Gidey with emergency supplies, in efforts to ease their living situation as they adjust to their new reality and look towards their future. 
Aster
"The whole town was being shelled with heavy artillery," Aster recounts, sitting in her makeshift home in Hibret, a camp that hosts around 5000 other displaced people. We were terrified, but we stayed at our homes for fear it might be worse if we stepped outside." 
Around midnight, she made the decision to leave everything behind. With her three children in tow – the youngest of them only nine days old – the family fled their home in search of safety. "Everywhere we went, we found ourselves in the middle of a fire," she says, describing the harrowing journey. It would take two more months for her to arrive at Hibret. 
As a result of the journey, her children were traumatised. Now living in stability, they have the chance to slowly recover from what they have seen and experienced on the way.
Aster explains how the family could bring nothing with them in their rush to leave their hometown. Through funds from the European Union, the IRC provided the family with tents, mattresses, blankets, and much more for the five of them to look after themselves through the winter months.
I dream of the mundane day-to-day things, such as going to work, and visiting my family – the simple things.

Although Aster feels herself and her children are provided for now that they are in the camp, she still dreams of going home and longs for normalcy. "I dream of the mundane day-to-day things, such as going to work, and visiting my family – the simple things."
Gidey
Before she had to flee, Gidey led a peaceful life. She had a farm and rented out one of the rooms at her home to provide for her family. "That is my fondest memory of life before the conflict. Living and breathing in peace – not having to worry about the state of our lives," she says, reminiscing about her life.
Her only daughter fled to Sudan along with her three kids and her husband. "It was all messy, because we had to go our separate ways," Gidey explains.
Gidey chose to flee her hometown and eventually arrived at Hibret camp. Through the support of the EU, IRC provided the camp residents with basic supplies needed to ease their living situation. "I received jerry cans, tents, mosquito nets, kitchen items, mattresses and blankets," Gidey remembers. "I felt happy and cared for, because I am alone here."
I think of better days and peace to come. That gives me hope.
Despite finally reaching safety, Gidey knows that living in the camp cannot be a long-term solution. She wishes for peace to return to her hometown so that she can one day return home.  "I think of better days and peace to come," she says, with a steadfast look in her eyes. "That gives me hope."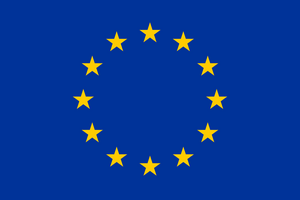 About our work with the European Union