In Northern Shan State, along Myanmar's border with China, decades of conflict have forced thousands to flee their homes and livelihoods. Many people end up living in camps, without access to basic healthcare or a way to earn money.
The International Rescue Committee has partnered with a local organisation, Karuna Mission Social Solidarity, to run mobile health teams that provide free healthcare to people in the camps.
Healthcare workers Nang and Thinzar describe what it's like to be part of the team.
Nang Kham Naw, 26, is a doctor who has lived in Northern Shan her entire life. She now plays an essential role providing frontline healthcare to some of Northern Shan's most vulnerable displaced communities.
Every day, she travels out to one of the camps in Northern Shan and works tirelessly to provide desperately-needed treatment for the people living there. Nang realises the importance of her work:"Our patients living in displacement camps are very poor. They cannot afford to go to a clinic as their daily wages are so low. I do my job because I believe that everyone should have the right and opportunity to access healthcare."
Nang works closely with the International Rescue Committee, who have provided her with training, to help her in her day-to-day role.
"It was so helpful to receive training from the IRC. I learned about nutrition and psychological counselling. It has really helped me in my work to create a good environment with my patients, as well as my friends, family members and wider community," she said.
As a Community Health Officer, Thinzar plays a crucial role in the mobile health team. In many ways Thinzar is tasked with one of the greatest challenges: teaching people about the importance of healthcare and good health practices.
Being fluent in Kachin, a language widely spoken by her patients, is an invaluable skill for Thinzar's work. "It is so important to be able to talk to people living in the displacement camps," Thinzar explains. "People don't know where to go for the nearest clinic or hospital, or that they can access counselling from a nurse or doctor when they are suffering. Through my work as a health officer, people's awareness of health has improved," she explains.
However, spreading the message about the benefits of healthcare is not always easy. "Not everyone in the community accepts this because people still believe in traditional practices," Thinzar says.
Yet Thinzar knows that changing mind-sets is often a long game, and during her 3 years at working in the mobile health teams, she has slowly seen positive change in people's behaviour.
"People who live in the displacement camps are beginning to change their behaviour after receiving health education. If they have access to a better transport and financial support, healthcare would be even more accessible."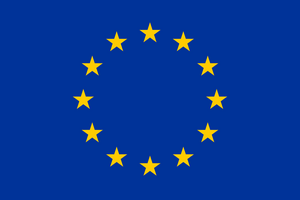 About our work with the European Union