As violence in Myanmar continues across the country, rapidly increasing poverty, a severely damaged economy and collapsing public services are continuing to drive high levels of humanitarian need. Regular attacks on doctors, hospitals and clinics throughout both 2021 and 2022 have left a health system already in freefall unable to cope with rising needs over the last year.
Lahtaw Zau Mun is an Emergency Coordinator for the EU-funded health programme in Myanmar, which is run in partnership by the International Rescue Committee (IRC) and its local partner, the Kachin Baptist Convention (KBC).
He considered how the need for the health center outstripped anything he'd ever imagined. "We expected to receive ten patients per day during the first month, but the number of patients treated here was around a thousand before the end of July. We received thirty to fifty people each day," he said, describing the grueling day-to-day realities many healthcare workers face.
What was first established as a space for COVID-19 patients from the local township to recover, has grown to become a vital clinic that serves the needs of at least three camps for displaced people in the wider area. With no other health services nearby, word soon spread, many people from nearby communities started visiting the clinic.
With the support of the European Union (EU), the IRC clinic is open from Monday to Friday, providing care for people with COVID-19 or the flu, which is common during the rainy season. 
Many of the people who visit the clinic haven't received proper healthcare services since the conflict in Myanmar escalated in February 2021 — now, the health clinic is staffed by a full medical team consisting of a doctor and two nurses who can tend to the needs of the host community and those that have been displaced.
Lahtaw Zaw Mun's job is no small feat; he often helps his team navigate extremely challenging circumstances. The near-total collapse of the health system in Myanmar has meant that medical supplies are often scarce. "Since there are no proper public primary health care services in Myitkyina, the demand for our services is high. Medicine stocks were running out within a short period of time," he explains. Support from the EU has helped meet growing demands, ensuring that patients greatest in need receive treatment and essential medicine. And those who are in dire need of emergency medical treatment are referred to the nearest hospital.
Despite these challenging circumstances, Lahtaw Zaw Mun is proud of his work.  "We are a reliable source of support to people", he says, describing what keeps him motivated every single day. It's precisely the dedication of staff like him that makes a profound difference to communities that have been impacted by conflict and crisis.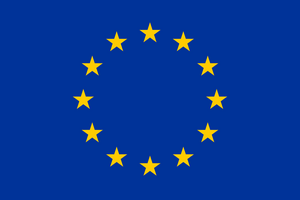 About our work with the European Union