Looking at Abdoul's cheeky grin you would have no idea of the difficult times his family has faced. He lives with his parents and three siblings in a remote village in the Tillabéri region of Niger, which sits in south east of the country, bordering Mali and Burkina Faso. At three years old, he is too young to understand the hardship that his parents have endured.
Abdoul's father works as a farmer. The rainy season – usually from mid-May until the end of September – offers a brief window which farmers must use to grow and harvest as much as possible. But last year, the rains never came. The small piece of land that Abdoul's father cultivated was drying up – the family's only source of food and money. Abdoul's father was forced to leave his family, to try his luck in Niamey, the regional capital, in search for work.
The situation grew more desperate. Abdoul's mother waited anxiously for her husband to send money home, as she struggled to find enough food to feed her four children. Abdoul was barely a year old at the time. The family was forced to live on a diet of cereals and Abdoul was struggling to get the vital nutrients and protein he needed. His health was slowly deteriorating.
Luckily the community rallied to support Abdoul and his family. Two neighbours, Halidou and Zara, saw Abdoul and knew that something wasn't right. They noticed the swelling around the young boy's arms and legs, the hallmarks of malnutrition. Halidou and Zara were among a team of community health workers, who had been trained by the International Rescue Committee, to spot such signs. Abdoul was quickly rushed to a specialised health centre, where with the right support, he made a full recovery. 
Abdoul's was aided by the IRC's innovative approach to detecting and treating malnutrition. An important part of this is to train mothers to screen their children for malnutrition, enabling them to quickly refer children for early care.
Even today, Abdoul mother is thankful for Halidou and Zaka's expertise. She is aware that without their support, things could have taken a turn for the worse.
Although he is now a handful, circling the chair excitedly, Abdoul's mother is extremely happy to see her son smile and play again.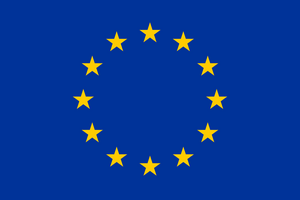 About our work with the European Union