From her home in the city of Erbil in Iraq, Rawan has witnessed the unfolding pandemic with concern. She knew that the women and girls she supports were about to go into lockdown, stuck inside with dangers beyond the virus itself.
"This is affecting everyone, but women and girls are much more vulnerable," Rawan, who is a women's protection and empowerment coordinator for the International Rescue Committee, explains. "The social distancing and the lockdown in houses could mean, in many cases, girls are locked in with their perpetrators as they're out of school and stuck at home."
Rawan manages a team who are supporting displaced women and girls in a camp near Amriyat Al Fallujha (known as AAF camp). She knew they had to adapt their services quickly as the effects of coronavirus swept across the country.
"In AAF we are trying to continue our activities whilst adapting to COVID-19," Rawan explains. "We're having tent-to-tent visits and keeping centres open, making sure we are following social distancing, wearing protective gear, raising awareness, referring people, and ensuring that we are listening to their needs. This the most important part: to ensure that we adapt our response to the needs of the women and girls."
During this testing time, Rawan draws strength from the resilience of women and girls she supports. In particular, she's seen a positive change in teenage girls who are enrolled in the IRC's 'Girl Shine' educational programme, supporting adolescents who live in conflict.
Rawan remembers one activity where the team asked the girls to draw themselves and their feelings. The same exercise was then repeated towards the end of the term.
"There was more colour, more happiness, more friends. It was a very simple indication of the change these girls had been through. To witness all that positive feedback is what encourages me to do my job."
The classes are run by trained facilitators, often people who come from the displaced community.
This is affecting everyone, but women and girls are much more vulnerable
The curriculum is holistic and encompasses a wide range of topics: from social and emotional skills to health, hygiene and understanding their rights. Even the girl's parents and caregivers are included in the programme. The facilitators are often the only reliable source of information the girls have on these topics. They create a safe environment for the girls to ask questions, report abuse and talk about how they're feeling.
"Many of the girls are at risk of early marriage. We teach them negotiation skills and empower them to get support from the social network around them. We want to make sure that a girl is able to respond for herself and defend her rights," she says.
"As we won't be able to be with the girls all of the time, it is important to empower them and build their confidence, so they can protect themselves and be able to respond or reduce any risk that they may experience in their lives, or at home, or in the future."
This work to end child marriage is now even more vital. Worldwide, research has suggested we can expect 13 million child marriages to take place due to COVID-19. This is because global initiatives to end it will be put on hold and the economic downturn will mean more families use it as a negative coping strategy to help meet their basic needs.
In her job, Rawan often thinks about her own whole childhood, growing up in Syria and the social norms and stereotypes she had to contend with as a young girl.
"We were not able to raise questions, even if we're concerned about something, because there's this taboo about many topics for adolescent girls. There was a certain behavior expected," she remembers.
But through her work with Girl Shine, Rawan is inspired by the changes she witnessed and has been particularly struck by the growing acceptance from parents to support their children's future.
Being able to support all these women, as a woman and as a mother, I think it has really changed my life.
Rawan recalls a conversation from one of the girls enrolled on the programme.   
"The girl's own mother was married at a very young age and never went to school. One day her mother told her: 'I don't want that to be the future for you.' This shows how happy the mothers are to see their daughters being more active and able to express themselves."
Rawan reflects on how her job has influenced her own life, even the way she raises her daughters.
"Girls in general are being raised with less confidence, so I really want to make sure that my own girls are not like that."
"When I see change that is what really motivates me. Being able to support all these women, as a woman and as a mother, I think it has really changed my life."
*Names in this article have been changed due to protection reasons.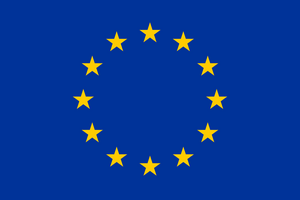 About our work with the European Union