Hadiza Mata Malam Madou, a Women's Protection and Empowerment Officer at IRC Niger, talks about what motivates her to do her work, what challenges women in Niger face, and why it's important for her to uplift the women around her. 
Niger faces insecurity and attacks, a lack of basic services (including water and electricity), frequent flooding, droughts, and disease outbreaks. In amongst these crises, thousands of refugees have crossed over from neighbouring Nigeria and Mali to rebuild their lives after fleeing violence. 
Women and children increasingly bear the brunt of the conflict in Niger. The women I support in Niger tell me that they face a range of problems: from early marriages, to gender-based violence, a lack of access to education and little to no financial freedom.
Being a woman doing humanitarian work comes with its own set of challenges. The areas we travel to have complex security issues, and anything can happen in an instant. Sometimes you have no connectivity as all the phone networks are down, so you can't contact anyone when you're out in the field. Since women are considered the primary caretaker of their children — even if they work full-time — we're obliged to take care of our children while on the job. 
Despite all this, being in direct contact with the women and girls in the communities I work in makes it all worth it. Having the opportunity to hear their experiences and find solutions together is the most enriching part of my job. Here are three things I've learned during this journey that have stuck with me: 
Support systems are key 
Part of our EU-funded response deals with setting up women's groups, which are open to women and girls in the community we work in. 25 women come together to learn about gender-based violence. We also make them aware of the services that are available to them, and teach them how to generate their own income so they're self-sufficient. 
More importantly, these groups allow the women to talk freely in a supportive space without judgement. Creating a safe space for them to express themselves and tell us about their worries is the most important thing. It not only helps us create closer connections, but getting everyone together in a group setting also helps them build relationships with other women in their own communities who are facing similar problems.
Sometimes listening is the best thing you can do 
In my work, it's very important to just listen. During our sensitisation sessions, women share their experiences and past traumas with us. They talk at length about their feelings about situations, how their life was like before they were displaced, and their hopes for the future — especially a future where they'll be able to return to their homes. 
These open conversations are highly important for women who have suffered through a lot of hardship and face gender-based stigma on a daily basis. They may not have any other avenue to air their grievances; so it's of the utmost importance that our protection work gives them this opportunity.
Be a source of motivation for other women
I draw a lot of inspiration from my own female role model, a Nigerien woman called Barry Bibata Niandou. She was the first Nigerien woman to be a police commissioner, and was also the minister of women's empowerment and child protection in 2007. She is unrelenting in her fight for women's emancipation and constantly promotes respect for womens' rights. Even in our own community group, we had an inspiring older woman who was very dynamic despite her age, who had done a lot of work around mobilising women in her community. 
These are the role models that drive me to become a source of motivation for the women around me. I encourage young girls to follow their aspirations and dreams, and to instill the courage, drive, and patience needed to succeed in a patriarchal society. I always tell them, the women of the world need to stand in solidarity with each other to fight against the injustices they face — there is no better advocate for women's rights than women themselves.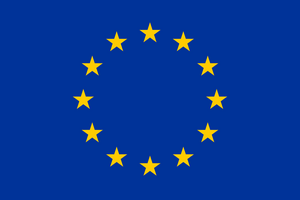 About our work with the European Union