Eight-year old Amir's parents have wonderful memories of their life in Homs, Syria before the war: "We remember our home and how we used to live – going to the souks and shopping. We felt safe. We were really living."
Amir never got to experience this life in Syria. The war shut down his chance of joining his parents on a trip to the market, of making them proud at school or going to his friends' houses to play.
He was born just as the war broke out. Scared for the safety of their new-born baby, Amir's parents were forced to flee to North Lebanon in 2011. His family home is now a makeshift tent, in an informal settlement on the outskirts of the city of Minieh.
A world away from the Syria that his parents remember, Amir's childhood has been defined by poverty and precariousness. Lebanon hosts approximately 1.5 million Syrian refugees.
Eight years into the Syrian war, it's never been harder for them to live a dignified life, access basic services and make ends meet. Over 70% of refugees don't have residency permits, which limits their freedom of movement and access to services, livelihoods and justice. Amir's parents, like many others who cannot find safe, decent and legal work in Lebanon, felt they had no choice but to send their son to work on the street.
For a whole year, Amir was selling packs of tissues on a highway in Minieh. He would stand between moving cars for five hours, making as little as four pounds a day, to help his parents put food on the table. On his way back home, he was often bullied by older children. As he increasingly fell behind with school, his dream of becoming a doctor was slowly ebbing away.
Amir's experience is one shared with over 100,000 children in Lebanon, who have been forced out of school and onto the streets to work. Work for children is often insecure and dangerous. A nationwide survey conducted by IRC found that 60 per cent of children working on the street had experienced some sort of violence.
With support from the European Union, the International Rescue Committee has been providing support for Syrian children and their families in Lebanon to help them get off the streets and go back to school, creating safe places in Lebanon's cities where they can play and have a proper childhood. Children who are unable to re-enter the formal schooling system are offered non-formal education opportunities, for example basic literacy sessions. For Amir and his family, the support they received has been life changing. 
When IRC caseworkers met Amir on the highway where they worked, they talked to his parents and conducted focused one-on-one sessions to evaluate his mental health and needs. Thanks to a cash-assistance programme, the family was able to cover the cost of rent and find other ways to earn enough money to cover their needs. Amir's parents used some of the cash they received to buy nappies, crisps and other items to sell to boost their income. Amir was able to go back to school and is no longer working on the street.
"Our life has been changed for to better, especially for our children," Amir's parents say. "We are so happy that our son has stopped work and returned to school." His family are now looking forward to starting a new life in Ireland, where they have been given asylum.
Amir's name has been changed.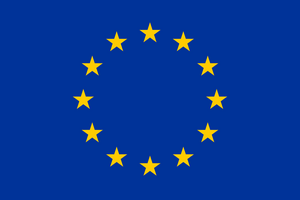 About our work with the European Union