Photos by Seng Ing
Myanmar has faced years of political unrest, conflict, and under-development, causing harm to civilians, displacement, and widespread poverty.
The seizure of power by the military in February 2021, and the ensuing spike in violence and displacement, combined with the effects of the COVID-19 pandemic, have caused a dramatic increase in humanitarian needs across the country. Approximately 14.4 million people are projected to be in need of humanitarian assistance in 2022. Many have left their homes to find safety and protection either in neighboring states or camps for the internally displaced inside Myanmar
Through funding from the European Union (EU), the International Rescue Committee has been able to provide supplies and services to camp residents in Kachin state, located in northern Myanmar, to support residents in covering their basic needs, maintaining their health, and ensuring their well-being.
An important part of IRC's efforts to ensure the physical well-being and health of families in these camps has been through distributing 'hygiene kits'. These kits include hygiene supplies, specifically catered towards the needs of daily use for a household in general.
As what is regarded as necessary to satisfy basic hygiene needs can differ vastly from person to person, before the distribution of such kits, staff members seek out and talk to camp residents to find out what they need the most.
However, these efforts don't stop at providing goods only: IRC staff members make sure to hold awareness sessions and consultations, be it regarding the contents and usage of the kits or any concerns the camp residents might have with respect to their situation and well-being.
Staff members know thatestablishing a safe space is key, so that camp residents can freely share their concerns and challenges. Ja Brim Lu, a Protection Manager with the IRC, said: "We as staff members connect with camp representatives or the community every day. We want to know what assistance they need, to be able to help them as much as we can."
It's through the motivation and unwavering resilience of our staff that all this important work can be carried out. Staff members such as Ja Brim wade through times of turmoil by helping those most in need: "When the conflict first escalated, we were shocked. Our lives and work were negatively impacted soon afterwards. However, our dedication to working for conflict-affected people is the reason we remain here. We want to be of service to the people and our community."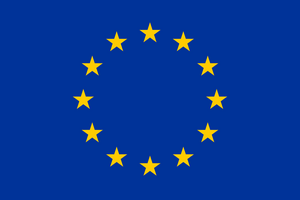 About our work with the European Union