Day 1: Lesbos, Greece
On a return visit to Lesbos, which he first visited in November, 2015, Mandy meets with refugees at Kara Tepe camp who are caught in a desperate and lengthy limbo as they wait to know the fate of their asylum claims.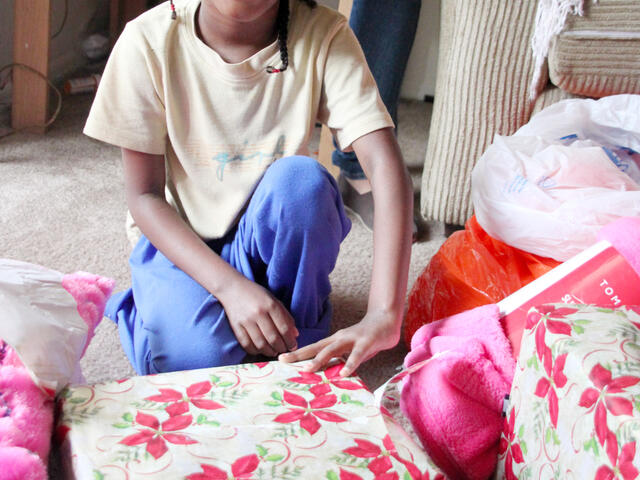 As beautiful a refugee centre as this is that we're standing in - maybe the best in the world - it's not good enough. It has to be out of business. We need to find a way to lift these bans all over the world to welcome these people into our homes and our countries, our mosques, our synagogues, our churches, our neighbourhoods - to stop being afraid. These are families like ours, and they are hurting. ​- Mandy Patinkin ​
Later in the afternoon, Mandy attends an art class for young boys who are travelling alone, ages 8 to 18. Their inspiration for the day is Picasso.
Learn more about the situation in Greece, and the IRC's efforts to help 62,000 refugees who remain in the country. 
Day 2: The border of Serbia and Croatia
Over 7,000 refugees are now stuck in Serbia, with few options for continuing their journey to safety and security in Western and Northern European countries. The IRC works with partners to support those in border camps and cities along this route. Mandy and his wife Kathryn Grody talk about this inhumane situation with his new friend Farhad, a 13-year-old refugee from Afghanistan who describes his harrowing flight north, at the mercy of refugee smugglers. Farhad is waiting patiently to cross the border, and hopes to be reunited soon with his older brother in England.
Mandy: And did you tell me that you had lost our papers, your passport in the water. What happened there?

Farhad: As I told you, we were inside of the boat, and I told you it was about 75 persons. So the people told us we had to drop our bags out of the boat, or else we would die.

Mandy: So you had to drop everything, or else you would die? 

Farhad: We didn't know but our passport - our identity card - was inside this bag, so we've lost that in the river [sea].

Mandy: So your family didn't have identity cards, and still to this day you don't. That must be very difficult?

Farhad: Yeah, it is. But we didn't know, they are dropping our bag. By themselves, they did it.
Mandy: What do you want to tell people about the situation here [at the border]? What do you want them to do

Farhad: The only thing I can say is that It was fifteen people a day [who were permitted to cross the border] and it was good, because every family was staying for like two months. It becomes for us five months, and I think it will be for us three or four months more. So I think it will become like one year. 

Mandy: So maybe if people could write or call their politicians, their senators, their congressmen, the people and politicians who run their countries and ask them to help open the borders?

Farhad: Yes.
 Learn more about the refugee situation in Serbia.
Follow along on Mandy's Facebook page, and check back here for more highlights.