In 2015 all member states of the United Nations committed to 17 shared goals that aim to realise peace and prosperity for all people and the planet. An urgent call to action, the Sustainable Development Goals (SDGs) recognise that to end global poverty we must improve health and education, reduce inequality, and spur economic growth – all while working to preserve natural resources and manage climate change.  
The IRC's innovative humanitarian work help moves us closer toward the SDGs and a truly equal world. Here's how:  
Health
Goal 2: Zero hunger
Over 50 million children around the world suffer from acute malnutrition and 80 percent of them don't have access to treatment. The world is in need of new solutions and the IRC has developed several that together offer the potential for transformative change. With these new approaches, we believe we can save the lives of over 1 million children in the next decade.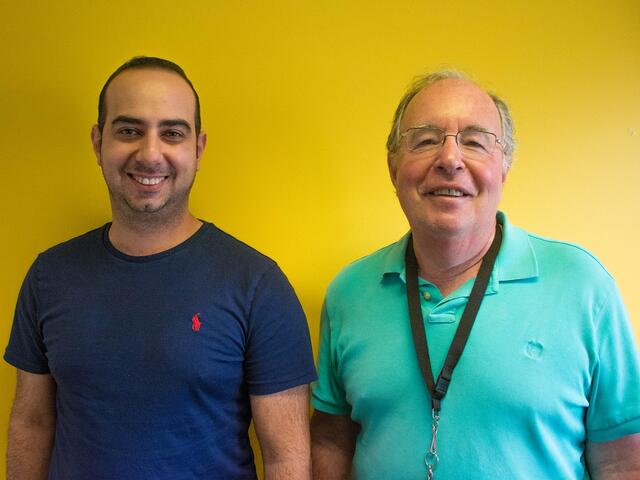 Aisho, a mother of three, fled her home in Jalaqlaqsi, Somalia earlier this year because of severe drought. When her twins were 20-months-old, she brought them to the IRC clinic to be treated for malnutrition. 
Safety 
Goal 3: Good health and well-being
The IRC helps people receive lifesaving support including access to emergency care, mental health resources, quality health services for chronic conditions, and affordable food. In our global coronavirus response, we have provided lifesaving programmes to vulnerable communities in over 40 countries worldwide.
Education
Goal 4: Quality education
Refugee children are more than five times as likely to miss out on school than other children. To help the next generation thrive, the IRC provides children, youth and adults with safe, high-quality educational opportunities. We've partnered with Sesame Street on a programme called Ahlan Simsim, or "Welcome Sesame," to support children in Syria, Jordan, Lebanon and Iraq. 
Women and girls
Goal 5: Gender equality
Gender equality is a cornerstone of all of the IRC's programmes, as we work to ensure women see real improvements to their safety, health, education, economic wellbeing, and influence over decisions that affect their lives. And because we know that we can't achieve these goals if women in our own organisation are not empowered, we've also released our own gender action plan.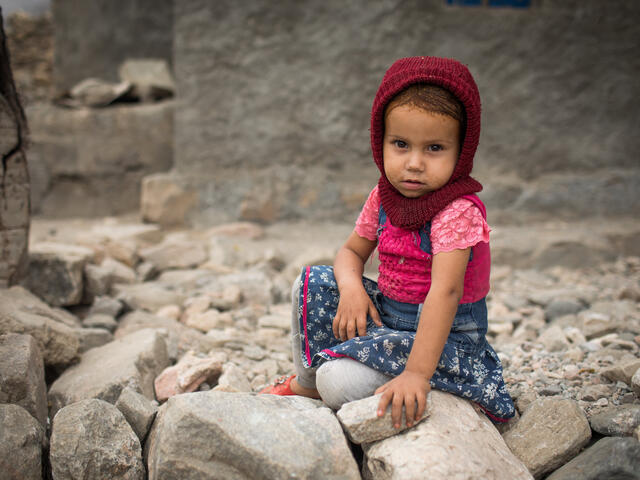 Women's rights activists in Uganda have joined together to become powerful forces for change in their communities. Whether it's ensuring girls have access to school and aren't forced to marry, preventing domestic violence or getting women into work - they're determined to build a better world where all women have the chance to thrive.
Empowerment
Goal 16: Peace, justice and strong institutions / Goal 10: Reduced inequalities 
The IRC works to elevate women to have the decision-making power in their families and communities to safely use and control resources. The IRC also supports people to influence the decisions that affect their lives at the local level, particularly women and girls. Protecting and supporting marginalised groups, to ensure they are able to choose where they live, how to live and how they are governed.
Economic wellbeing
Goal 1: Zero poverty / Goal 8: Decent work and economic growth
The IRC helps people in crisis both survive and thrive by providing cash relief as well as support for long-term economic wellbeing. The IRC supports people to become self-sufficient by engaging in safe and decent work and by managing and saving their resources. Our innovative RescueWorks programme helps refugees find sustainable and dignified options for work, whether they are starting a business in a refugee camp or learning new skills to launch a career in a developed economy. Through our work with the Citi foundation we are supporting young people around the world to build economic resilience through training and mentorship. 
Climate action
Goal 13: Climate action
The warming of the planet drives conflict and displacement and contributes to extreme hunger. To support those already on the frontlines of the climate emergency, the IRC works with communities that are displaced or at risk to strengthen their resilience and capacity to adapt through innovative technology, disaster risk reduction training, and other tools. The IRC also partners with other organisations to advocate for policy changes to drastically reduce greenhouse gas emissions and lessen the effects of climate change on people with the least power and fewest resources. Find out more about the IRC's work on climate change.