Since we launched our campaign to give vulnerable refugees a safe place to call home, thousands of you across Europe have emailed your representatives, asking them to champion refugee resettlement.
You've taken to the streets as we took Together for Refugees on the road. And you've spread the word with your friends and family on social media.
We have some exciting news to share.
Politicians have heard you
Together we've just taken a major step forward in helping vulnerable refugees to find safety in Europe.
The European Parliament, thanks to everyone who contacted their representative, has announced their position on the Union Resettlement Framework – that un-catchy but important piece of legislation we've been trying to influence.
The Parliament's position reflects everything we asked for. We're in a really good place.
This means that the proposed legislation that's now on the table is ambitious, sustainable, and in keeping with humanitarian principles. It means we're one step closer to ensuring a pan-European resettlement programme is in place.
People power works
To all who've joined our campaign so far: thank you! It goes to show that people power works. And we've been so proud to have Ben & Jerry's hand in hand with us along the way.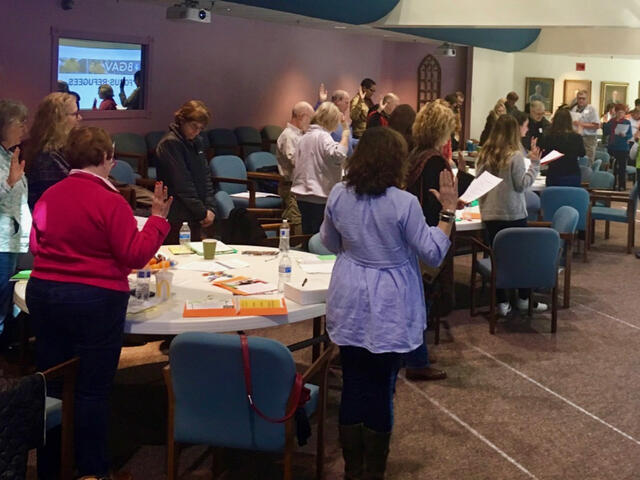 It's not over
The challenge now is to keep this up. Whilst change is within our reach, we're not there yet.
We need to make sure this legislation is voted in by members of the European Union.  And to do this, we need politicians to know that there is public support for resettlement.
Whether you've taken action as part of this movement before or not, we're asking all of you to take a new action and email your national representative to express your support.
Together, let's call on them to ensure that the legislation passed remains ambitious, humanitarian and sustainable.
If we're going to move beyond despair and offer hope to people whose lives have changed by no fault of their own, then we're going to need to continue to fight for it.
Let's show them that we want Europe to stand together to support the most vulnerable refugees to rebuild their lives.
Learn more
Find out more about refugee resettlement and why it's important.