It's the beginning of winter and the first snow has fallen on the mountains that surround the Bekaa valley in the east of Lebanon. Once only known for its agriculture, today the valley is home to over 360,000 Syrian refugees.
A group of fifteen women huddle around a stove in a brightly painted room. On the walls are messages of hope, as well as children's drawings. Despite the plummeting temperatures, these women have made the journey from the informal settlements in which they live to the International Rescue Committee's women's centre.
"The centre offers support and empowers women. I come here two, three or even four times a week. Even when I'm not here I call to talk to people in the centre," explains Rawda Malzoum, a Syrian refugee.
Today, the women are participating in a somewhat unusual activity. They will join Hala on her way to work, through the medium of a comic book. From the moment that Hala steps out of her door, she faces a number of risks and challenges, many of which the women sitting in the circle will also have faced.

With each challenge Hala meets, the women discuss the range of options she has. Will she give the guard at the checkpoint her phone number? Or will he ask for something more? Should she turn around and go home? Or should she take a longer route to work?
Through discussing Hala's experience, the women are empowered to discuss their own experiences, in a safe and welcoming environment.

"The idea for the comic book came about as a way for women to discuss the risks they face in their everyday life," explains Sunita Palekar Joergensen, International Rescue Committee's Women Protection and Empowerment Coordinator in Lebanon.

"When I first took part in the comic book activity, it made me think of many things that happened to me when I first arrived in Lebanon. For a second I thought I was Hala. I really felt like I was Hala," describes Rawda.

Taking part in the activity not only gives women a space to discuss their experiences but also helps them to make informed decisions in the future.

"Now I know is someone asks for my phone number, I can refuse or I give can it to them backwards. If a car offers to pick me up, I can say no or I direct him to a different place so he doesn't know where I live," says Rowayda Kashki, a Syrian mother of two.

In addition to the comic book, the centre offers a wide range of services just for women and girls including fun activities like zumba and sewing that help them relax, alongside counselling and group support sessions. "My daughters come here whenever they have days off school. One of my daughters is learning how to make films and another is taking part in an art class," says Rawda.

"I was amazed when I went with my daughter to the 'My Safety, My Wellbeing' course for girls. They were so informed about their menstrual cycles. There are a lot of ladies that cannot pass this information to their daughters properly, or they would get embarrassed. Girls need this information, and information about early marriage. This is the most important thing about the centre I think," she states passionately.

For these women and girls, the centre is truly a place of sanctuary.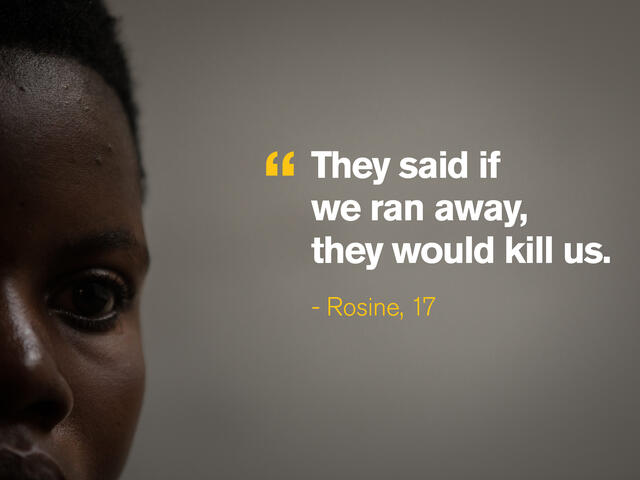 From the field
This interactive comic book was created by IRC staff in the field to be used in our programming. You too can take part in the online version of the comic book below and help Hala make decisions to keep her safe from harm.
The comic book activities have been generously funded by the European Commission, Sida, UNICEF, UNHCR, OCHA, UNFPA and private donors. The Women's Centre in Bekaa is generously supported by UNICEF.