Many extraordinary individuals have shown that progress is possible, even when the odds can feel too great to overcome.
We're reaching back in history to celebrate five of them.
William Shakespeare
1600s
Over 400 years ago, William Shakespeare called for empathy and compassion for French and Italian refugees who were banished from their homelands.
The Strangers' Case, although little known, was an important expression of the need for Londoners to open their hearts and minds and welcome those seeking safety in their land.
Watch the IRC's film with Shakespeare's Globe Theatre to discover Shakespeare's rallying cry for humanity.
Eleanor Rathbone
1930s
A British Politician and campaigner for women's rights, Eleanor Rathbone was described by the BBC's Woman's Hour as "arguably one of the greatest humanitarian activists of the 1930s and 40s."
A champion for refugees who had fled persecution from the Nazis during the Second World War, Rathbone became known as the "MP for refugees," reflecting the courageous political action she demonstrated. To keep the plight of refugees in the public eye, she set up both the Parliamentary Committee on Refugees and the National Committee for Rescue from Nazi Terror to give refugees a voice with decision-makers.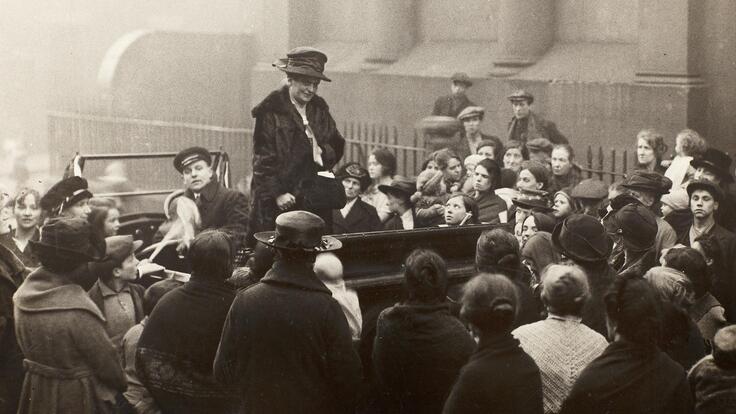 Albert Einstein
1930s
In 1933, a committee of 51 prominent American intellectuals, artists, clergy, and political leaders formed a branch of the International Relief Association, later known as the International Rescue Committee, at the request of its chief, German-born physicist Albert Einstein. We like to think we were one of his best ideas.
Einstein arrived in America after he and thousands of other Jews fled persecution in Nazi Germany. At this time, there were no refugee programmes and no aid agencies to ensure the safety of refugees. IRC volunteers were among the first civilians to offer aid to Europe's displaced peoples after Germany's surrender and the official end of World War II in 1945.
Varian Fry
1940s
In 1940, shortly after the world watched the appalling spectacle of Nazi troops marching down the Champs-Élysées in Paris, a 32-year-old American editor by the name of Varian Fry settled into a small hotel in Marseilles, France.
There he initiated a clandestine operation to rescue some of Europe's most famous artists, writers, and intellectuals who had fled to France. Among them were many whose names were on the Nazis' most wanted list. Fry had been sent on his mission an organisation which would later become the International Rescue Committee in 1942.
Over the next 13 months, Fry and a small team of Americans and French helped at least 1,500 refugees escape from France to Spain and provided aid to more than 2,000 others.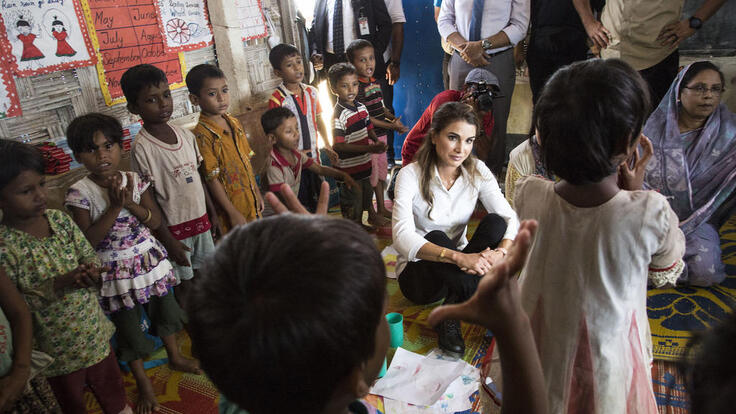 Queen Rania
Today
Queen Rania Al Abdullah of Jordan has been a compassionate and frank spokesperson for families uprooted by war. "[Refugees] need more than 'likes' on Facebook or Instagram pictures of their plight," Queen Rania has said, "They need results."
Jordan hosts more than 1.5 million Syrian refugees and many have lived there since the Syrian conflict began in 2011. With local education, healthcare and unemployment support stretched to the limit by the refugee crisis, the Queen has called for innovative, long-term solutions. She has also been a vocal advocate for women and children.