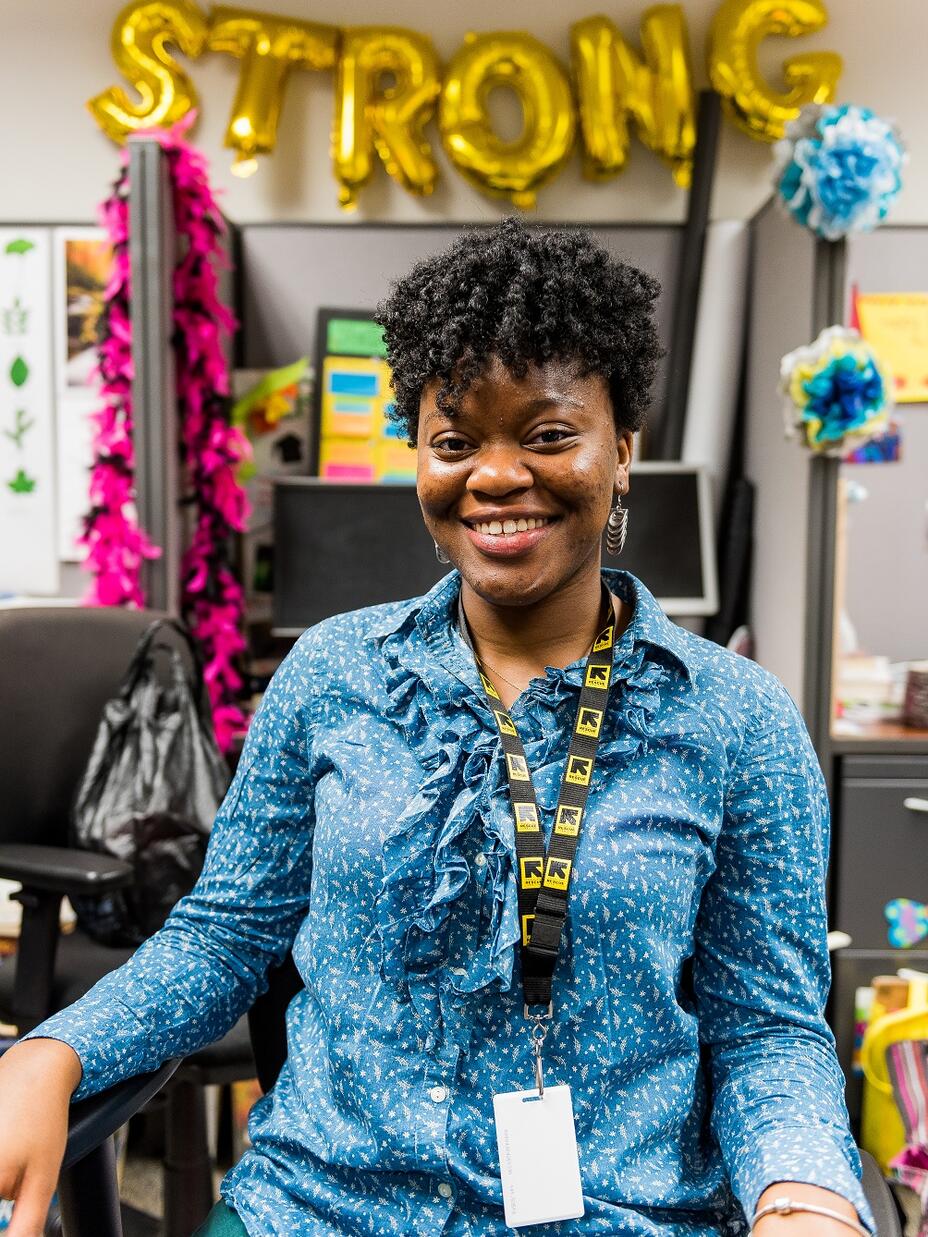 Three-year-old Jood bursts into the living room clutching a biscuit. Once he's clambered up onto his dad's lap and made himself comfortable, he snaps the biscuit in half, offering some to his dad. 
"He's started sharing things with me," Tarek says proudly, stroking his son's floppy hair. "I think he knows how much I love him."
"Everything I do is for my children," he continues, referencing Jood and his three-month-old daughter Lia, who is sleeping peacefully in the next door room.
Tarek's motivation to provide for his family has led him to set up a men's hairdressing salon in Jerash, near Amman in Jordan, a few months ago. Its name? Salon Jood.
"I named my salon after my son because my kids are the most important thing in my life. Jood means generosity – generosity with love, generosity with morals, generosity with everything."
It's an apt name. Salon Jood is not only a place to have your hair cut – it's become a meeting place for the whole community, a place to relax and have a conversation. Men lounge at the back after they've had a trim, sipping sweet tea and Turkish coffee. "My customers are a mix of Palestinians, Jordanians, Syrians – all nationalities here. I like to build good relationships with my customers and make them feel comfortable from the moment they enter."
Tarek came to Jordan in 2012 after fleeing Syria. It was whilst living in Jordan he met his wife Dooa, who is also a Syrian refugee. They got married in 2015, and Jood was born soon after. 
Now three years old, Jood is a frequent guest in the salon. He comes to work with his dad every day, wriggling between Tarek's legs as he trims and styles. 
The business owners in the neighbouring shops like to keep Jood entertained, too. The whole street has fallen in love with his infectious energy. 
When he arrived in Jordan, Tarek – who'd worked in restaurants and in healthcare in Syria – had to start over, learning new skills to support himself. "I've worked hard to up-skill myself," he says. "I used to get up at night to practice with scissors and a comb. I would imagine a haircut and ask myself: how will I make this happen and keep the customer satisfied?"
After teaching himself to cut hair, Tarek immediately started thinking about how he could open his own shop. "I've done lots of different jobs in my time, but being a hairdresser is the only one that made me feel like I could be my own boss," Tarek says.
Tarek attended business skills training and received seed funding as part of the International Rescue Committee's Rescuing Futures programme, which is supported by the Citi Foundation's Pathways to Progress initiative. "The training was very good – it gave me the techniques and ideas for how to set up the salon."
The programme gave Tarek the knowledge and mentorship he needed to build a solid business plan, and the grant he received helped him to get his salon off the ground.
"Having my own business makes me feel free and happy, like I am an effective member of society."
Tarek's never short on customers. Men come in and out all day requesting shaves, haircuts and facials. Business is so good that he's been able to employ two stylists, both Syrian refugees and one who Tarek trained himself.
One day, Tarek hopes he'll be able to take his skills to Germany, where his sister and her family have been resettled.
"I have one wish in life and that is to be reunited with my family. They've never met baby Lia."
But for now, Tarek is committed to making sure his salon succeeds so he can provide for his children. "I care about my salon because it's a source of livelihood for me and my kids," he explains. "I work for my kids and my family – that's my ultimate goal: to secure my kids' future, let them live well and make them happy."
Find out more
Our Rescuing Futures programme, in partnership with Citi through the Citi Foundation, offers young entrepreneurs living in Greece, Nigeria and Jordan the chance to kick-start their businesses and reach their full potential.