From facing security threats to travelling via helicopter to reach remote communities, Nigerian photographers Etinosa Yvonne and KC Nwakalor detail their work behind the lens,  capturing life in a conflict zone.
Both based in Abuja, Nigeria, Etinosa and KC have worked with the International Rescue Committee to help tell the stories of the people we serve in conflict-affected northeast Nigeria. 
Their work will be displayed at the Gagosian Shop, in the Burlington Arcade in London as part of the IRC's UK Aid Match Protecting Milestones campaign. The event will run from Tuesday 3rd to Saturday 7th May and feature photographs from our work around the world.
Working in conflict-affected northeast Nigeria
KC, who has been a photographer for five years, met families in northeast Nigeria who were being supported by the IRC's programme to prevent and treat malnutrition. "In northeast Nigeria, people's means of livelihood are threatened, and most of them are displaced. They have to move out from their comfort zone or places they already know how to earn a living from and into a totally new community." 
KC was struck by the mothers and children he met: "Doing that project with the IRC helped me to understand the cycle of why children don't meet their potential," KC told us. "For instance, if a mother gives birth and doesn't get the care she needs and then there is poverty, war and conflict and her means of livelihood are affected. If she doesn't have money to feed herself, she doesn't have enough nutrients in her body to produce breast milk. Then the child becomes malnourished. It's very much interwoven." 
Despite the challenging context, KC was inspired by the mothers that he met, "they all share the same similar resilience and want the best for their children."
They all share the same similar resilience and want the best for their children.
"The family I photographed in Gwoza was the most touching," says KC of his work with IRC clients in the conflict-affected region. Despite the extremely challenging context, the client KC worked with was determined to be the best mother she can be. "[I remember her] just being happy to have a child despite the whole tragedy that is surrounding her. That really stood out for me."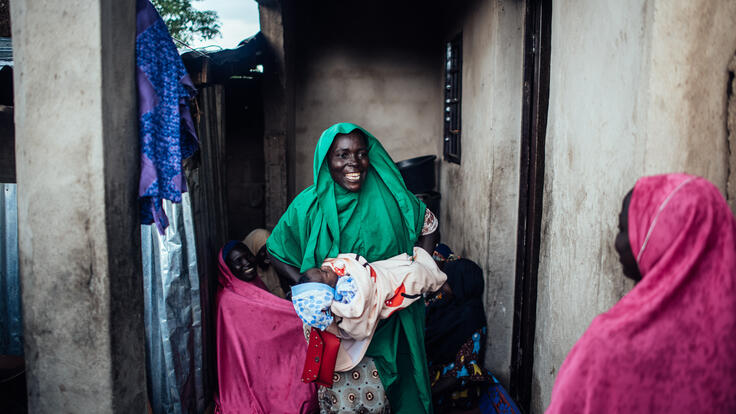 Behind the lens
Etinosa photographed children who have had to drop out of school in conflict-affected northeast Nigeria. These students were being supported by the IRC's accelerated learning programme (ALP), which supports children back into education. "During the time we were working on the project, we got a security report that there was some sort of attack, 20 minutes away from where we were," explains Etinosa. "Seeing how those children are faced with the threat of going to school but still have excitement and satisfaction to be in school. It was very inspiring."
Speaking about Etinosa's photograph of Fatima, pictured below, "She was a very bright and exceptional child," says Estonia about Fatima, who wants to be a doctor when she finishes her education. With armed groups threatening children who attend school, Etinosa explains how difficult the context is for education in a place like Damaturu. "It has made many parents take their children out of school," she says. "But Fatima was very happy to go to school and very lively. She was very interesting to work with."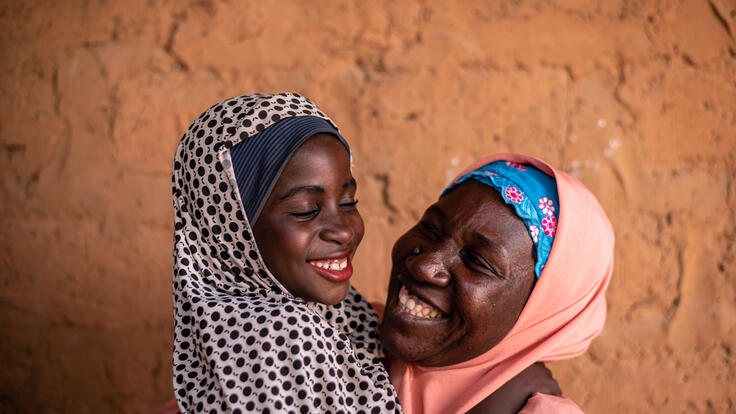 KC remembered meeting one mother, Hafsat Mustapha, pictured above, who brought her son to an IRC clinic for malnutrition. "It was pure joy in that woman's heart," KC remembers. 
"That motherly joy of seeing her child on his feet again, on his way to recovery and being home after spending time at the stabilisation centre. That was a special moment," says KC.
The importance of protecting milestones in Nigeria
For children living in conflict-affected countries such as Nigeria, precious milestones are at risk. From the first smile, learning to talk, and eventually starting school, the IRC is helping to provide solutions. "If we're looking for a change in our society and transformation in our society. A lot of it can happen when we start with children," says Etinosa who was inspired by the IRC education programme she photographed. "Education is a necessary tool; it's a way that children can learn about their rights and how they can reclaim their society."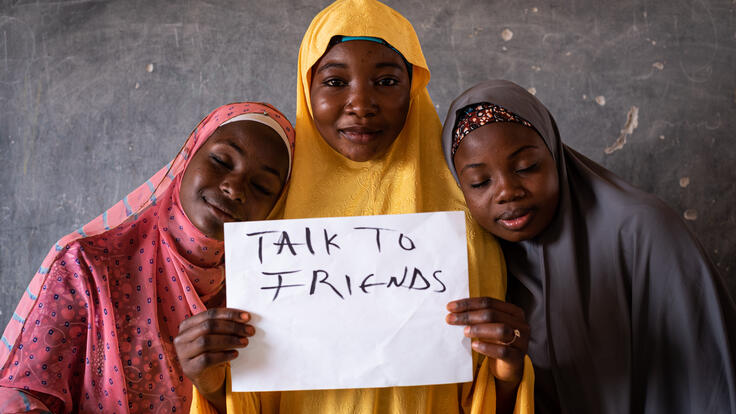 "It starts with the woman being empowered," says KC, who admired how the IRC works with mothers to care for children who become sick with malnutrition. The IRC helps parents raise healthy children by providing support groups, training health care workers to diagnose and treat malnutrition and providing nutritious meal packs. We also offer education and more so that children are able to achieve key milestones and reach their full potential.
For KC, it was also the kindness of the IRC staff that stood out to him when photographing the IRC's malnutrition programming. "I liked that the IRC recruited people from the local community. Most of the people I spoke with were not driven by money. They were doing this work because that's the simplest thing they can do to help the people," says KC. "Everyone just seemed happy at their job."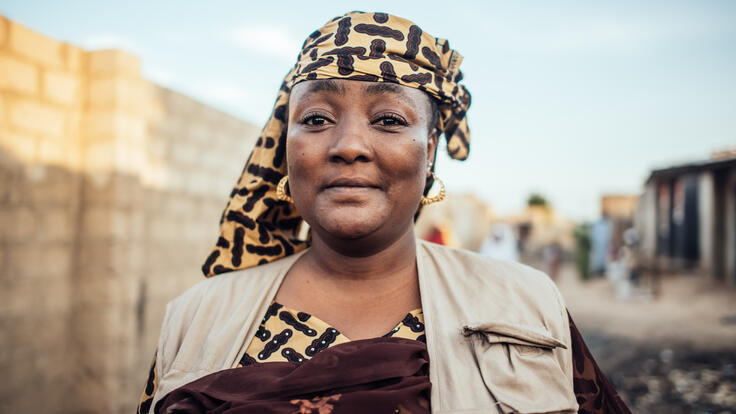 "Every child, regardless of where they have been, where they grow up, should experience the basics of life," says KC. At the IRC, we couldn't agree more.
Protecting milestones
Donate to help children and families in crisis to survive, recover and rebuild their lives–and your donation will be matched by the UK government and a generous IRC donor - meaning your gift will go three times as far.
For every £1 donated to our Protecting Milestones appeal between 3rd May and 3rd August 2022, the UK government will contribute £1 of UK aid to fund a new programme to treat malnutrition in Nigeria, up to £2 million. A generous IRC donor will also match the original donation, meaning your gift will go three times as far. Your support, and the matching funds provided by the UK government, is vital to funding the IRC's life-changing programs around the world. The funds provided by the UK government will go to a new programme to treat malnutrition in Nigeria.