As Hiba brushes her daughter's hair, getting her ready for the first day of school, 4-year-old Nasrin chats away excitedly. She grins as she brushes her teeth and talks about how much she loves her mummy while she puts on her shoes. 
Apart from a small scar at the bottom of her neck, barely visible at the top of her T-shirt, no one would know that Nasrin has had two rounds of open-heart surgery due to a heart condition as a baby.
"I still cannot believe that Nasrin now is growing and going to school and learning," says Maasom, her father, as he walks with Nasrin hand in hand to school.
The flight to life 
The family now live in Hampshire in southeast England. Kurdish-Syrian refugees Maasom and Hiba were living in a refugee camp in Iraq when Nasrin was born. She seemed like a normal, healthy baby … until her skin turned blue.
"We took her to the doctors and that's when we discovered her heart trouble," says Maasom. "Her oxygen level was 45 percent." A normal level is 95 or above.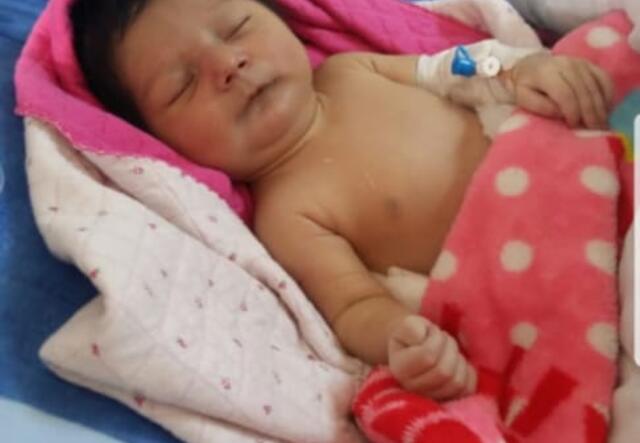 A heart scan revealed that Nasrin needed a procedure that required two complicated operations—and Iraq did not have necessary medical facilities. "We had to find a way to take her abroad," says Maasom.
The family applied for resettlement to a third country. Meanwhile, they waited. "We were always worried and concerned and scared of unexpected incidents," says Maasom. "Her body turned blue on several occasions. One time she had a convulsion where she passed out because of a lack of oxygen." The family made do with temporary treatment for a year and three months. "Luckily, we managed to come to the U.K.," says Maasom.
Nasrin was accepted by the UK's resettlement scheme which gives a small number of vulnerable individuals the chance to rebuild their life in the UK. 
The family's journey to England was touch and go. "On the way from Turkey, Nasrin's condition became unstable," says Maasom. "She suffered from a lack of oxygen and a high fever." Upon arrival, the family were taken straight to Southampton Hospital, where Nasrin was stabilised and prepared for the first of two heart surgeries. The operation lasted eight hours. 
"It was a really hard feeling," recalls Maasom. "There was no one around to support us emotionally in these circumstances. We were on our own." 
Life in the U.K.
After 40 days, and a second operation, the family was able to travel to their home in Andover to start life in their new country.
"Life in the U.K. is very beautiful, if you get it right," Maasom says, explaining his qualifier. "My language is still weak."
"The feelings of alienation were new to us and very difficult to comprehend. We took it for the sake of our daughter, it's here where she recovered. That's what kept us going."
"The IRC provided a lot of support," said Maasom, who joined the International Rescue Committee's RISE programme which supports resettled refugees to integrate into their new communities in the South East of England.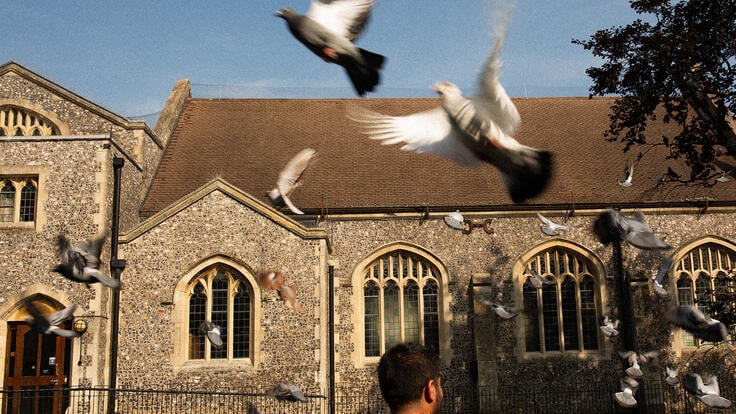 "With the IRC Cultural Orientation Programme, we learned new things we didn't know before," says Maasom. "We learned about our rights and obligations. We have a better idea of how to book appointments with the GP. How to get a driving licence, how to apply for a job." 
Maasom started volunteering at the British Heart Foundation, both to make friends and improve his English. "We are trying to learn and improve ourselves and to adapt to life in the U.K."
"I'm very glad to be working in this sector," says Maasom, about his volunteer work with the British Heart Foundation. Although he became involved to make new friends and improve his English, he later realised that the charity funds research into heart and circulatory diseases like the one that nearly took his daughter's life.
Nasrin's first day of school
Today Nasrin is a confident girl who makes friends easily and dreams big. When she returned home from her first day at school, she was beaming. "Oh, I have friends now! We were playing together."
"She always tells me that she wants to be a doctor," says Maasom. "She was in hospitals as a child and now she wants to be a doctor to treat children." 
Maasom can't be prouder of his daughter, or more thankful for their new life. "It's a great feeling seeing Nasrin going to school," he says. "For my children to grow up and study here [in the U.K.], they'll have many opportunities. That's what gives me hope to keep going."
Watch the film
Our Donor
This project is part-funded by the EU Asylum, Migration and Integration Fund (AMIF), making management of migration flows more efficient across the European Union, and Khalsa Aid International.
AMIF in the UK is administered by the UK Responsible Authority (UKRA). The funding was allocated under the EU's 2014 to 2020 multiannual financial framework (MFF), which will conclude at the end of 2022.
Khalsa Aid International is a U.K.-based humanitarian relief organisation providing support worldwide to victims of natural and man-made disasters. Founded in 1999 on the Sikh principle of recognising the whole human race as one, Khalsa Aid has provided crucial humanitarian aid to millions of people around the world through its Emergency Relief Projects and Global Development Programmes.