It was rush-hour in Canary Wharf when Mary Engleheart met 22-year-old Mohamed, a refugee with a Rocket Science degree looking for a job. 
Mary, the International Rescue Committee Digital Manager, was on her way to a meeting when his sign caught her eye: 'Came as a refugee, just graduated from UCL in ROCKET SCIENCE. Looking for a career in finance. Ask for CV.'
I met Mohamed coming out of the tube at Canary Wharf this morning. He came to the UK as a child refugee and has two degrees in Space Engineering. He's looking for a JOB IN FINANCE.
Please RT! DM me for his CV if you want to hire someone smart who thinks outside the box pic.twitter.com/cgQ1lBfBNY

— Mary Engleheart (@MaryEngleheart) 14 August 2018
Mary posted his photo on Twitter and then humanity got to work... 
Thousands of people retweeted Mohamed's photo and shared their messages of support. 
Before long, hundreds of people were in touch with Mary requesting his CV and tomorrow Mohamed has two interviews at banks! These fantastic opportunties are all down to a combination of Mohamed's own drive coupled with the public's support.  
15,000 people have now tweeted Mohamed's photo to #GetMohamedAJob spreading his message to all corners of the globe, people have reached out from across the UK, Germany, France, Australia and the US.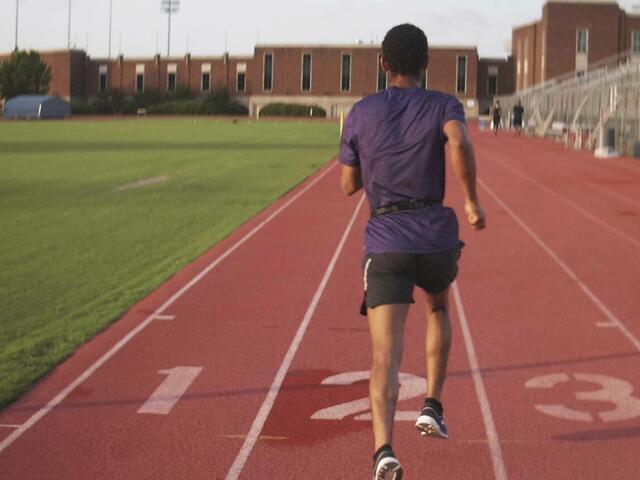 "I had no idea when Mary approached me that thousands of people would get behind me and retweet - my friends were texting me saying, 'you're trending!' - it's pretty overwhelming," Mohamed says. "Since finishing my undergraduate degree, I've applied for over 70 jobs but I've been finding it difficult to make my CV stand out without experience and good contacts. I decided to put my suit on and try my luck - hoping that maybe one executive in the City would stop to give me advice or perhaps an interview."
Mohamed's keen to put his coding skills to the test in the finance sector, where he's interested in exploring how Artificial Intelligence and predict market movements.  
Mohamed and his family left Libya when he was three-years-old, fleeing persecution from Gaddafi's government. Since arriving in the UK, he's completed two degrees and is expecting a first from his Space Engineering Masters at UCL.  
Mohamed says: "My mum instilled the importance of education from a young age and has supported and encouraged my siblings and I every step of the way. All of my friends are refugees and we're all university graduates in areas like medicine, engineering and science. It's down to hard work, grit and our parents' belief in education. We know how lucky we've been to have the opportunity of a great education and we've made the most of it."
Mohamed is just one of the millions of refugees who are striving to contribute to society and carve out careers and futures for themselves. 
Mary says: "At the International Rescue Committee I see and hear stories every day that show that when refugees are given the opportunity to succeed, they thrive. Mohamed is living proof of the ingenuity and courage of refugees. I decided to tweet his picture and see whether anyone could help to find him a job."
We support refugees around the world to find employment with training and mentorship programmes. Find out more about our work.