TIME Magazine recently named Mustafa Hassan, an aid worker with the International Rescue Committee, one of the world's 100 most influential people for his tireless efforts to protect the youngest victims of Syria's civil war.
Mustafa Hassan's infectious smile is a familiar sight to children playing in the dusty lanes of Jordan's Zaatari and Azraq refugee camps. The 52-year-old International Rescue Committee aid worker is a calming presence amid the chaos and ravages of war. He has become a father figure to the camps' young Syrian refugees, and they look to him for comfort and advice.

Mustafa and the 50 members of his child-protection team do the painstaking detective work necessary to help children separated from their families reunite with relatives.

It's all too easy for kids to get lost in the chaos of conflict, Mustafa explains. Some trek as many as 10 days to reach the camps across the border, an unimaginably dangerous and difficult journey.
So far, Mustafa and his colleagues have helped close to 1,000 Syrian children in the camps rejoin their loved ones. The IRC provides temporary care and shelter in both Zaatari and Azraq for more than 2,000 unaccompanied and separated children, most of whom are 14 to 17 years old.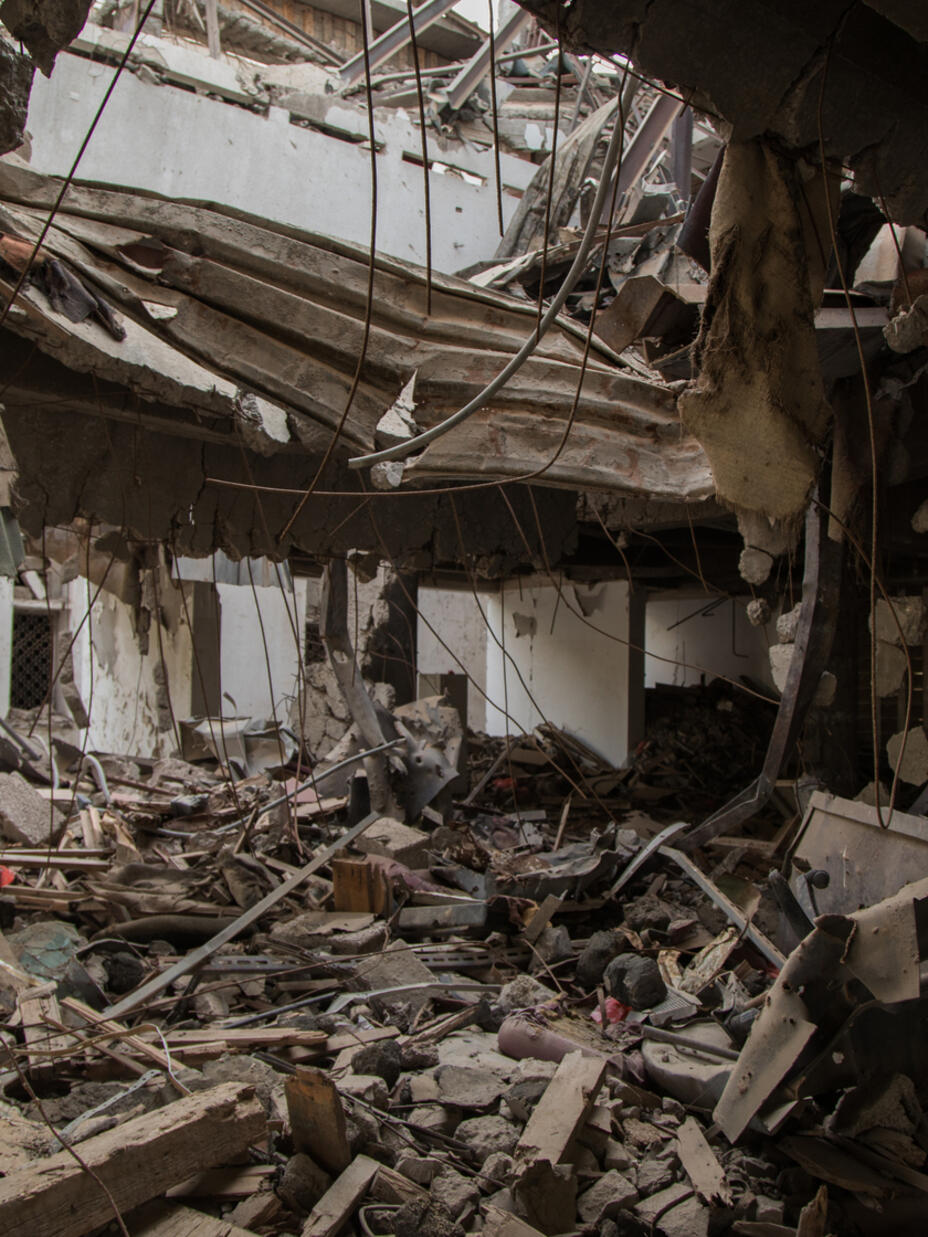 Mustafa was motivated to build a career in human rights and humanitarian aid by the decades-long Darfur conflict in his native Sudan. He put himself through school by working odd jobs—in a supermarket, on a farm, and at a newsstand—before becoming a social worker in Darfur in 2004. He also worked in Sri Lanka and Kenya before joining the IRC a year ago.

Mustafa's work in crisis zones sometimes takes him from his own two children.

"Every time they welcome me when I return home, they remind me of all the children who cannot enjoy such a moment because they lost parents," he says. "And I am reminded of all the parents who are desperate to find their children or else live with the devastating truth that they might never come back."
A never waning smile amid the hurdles
Unaccompanied children arriving at Jordan's borders have witnessed unspeakable horrors in Syria. They're traumatised, exhausted and scared about what will happen next.

Mustafa and his team identify these children and bring them to IRC reception centres in the Zaatari and Azraq camps, where they receive food and water and have a safe place to rest and play. Team members gather as much information as they can about each child and then start tracing and contacting relatives.

The workers have established a trusted network inside and outside the camps. With few clues to work with, they often manage to track children's relatives in a short time, less than 15 minutes in some cases. They're able to spread the word through social media and mobile messaging applications within their networks.
I want to give a voice to those children who otherwise would never be heard...They are strong, amazing children and will do great things with their lives.
But reunification can be a daunting, lengthy process, one requiring multiple approvals from local and distant officials. Parents of separated children might be living in urban areas without official authorisation, making them difficult to locate.

"The children usually do not understand why it is taking so long to be reunited with their families—they become increasingly disappointed," Mustafa explains. "The team works with them on a daily basis, providing psychosocial support and recreational activities like sports and art. But nothing can replace a child's own family."

If no relatives can be found, the IRC looks for families willing to open up their homes to these vulnerable children despite their own hardships. He recalls one woman, already a mother of seven, who volunteered to foster five orphans.
Mustafa takes inspiration from the courage and hospitality of these compassionate and generous people. Amid the hurdles and frustrations of his work, he never stops smiling and his enthusiasm spills over to his colleagues.

In order to help, Mustafa often reminds them, they must listen. "I want to give a voice to those children who otherwise would never be heard," he says. "My hope is that peace will come for these kids and they will go back to Syria to rebuild their lives. They are strong, amazing children and will do great things with their lives."