17-year-old Bahar dreams of coming to England. After spending the majority of his teenage years alone, moving around in search of sanctuary, his hope is to be united with his uncle's family who've lived in the UK for over 20 years. Although he followed all the steps to apply for family reunification with his uncle in the UK, his application was rejected, leaving him stuck in Greece. Bahar's future is again uncertain.
Currently staying in one of the IRC's Supported Independent Living apartments in Athens, Greece, Bahar's journey to Europe has been a long one. "I was travelling for 3 years," he told us. "I left my country when I was 13 and went to India, Pakistan, Iran, Turkey and then Greece."  
In each country Bahar found himself working, learning multiple languages and saving his money carefully in hopes for a better life.  "In India, I worked in a restaurant, I washed plates and cleaned glasses. They told me you are small, you can't do anything, you are 13. But I needed food."
"After 6 months, I could speak Hindi. I found some friends, I made some money, and I moved to Pakistan. I can also speak Urdu very well. I found work in restaurants, washing plates." After saving some more money, Bahar moved to Iran. He spent one year there working in a factory, saving money with the hope he would make it to Europe and be united with his uncle in the UK.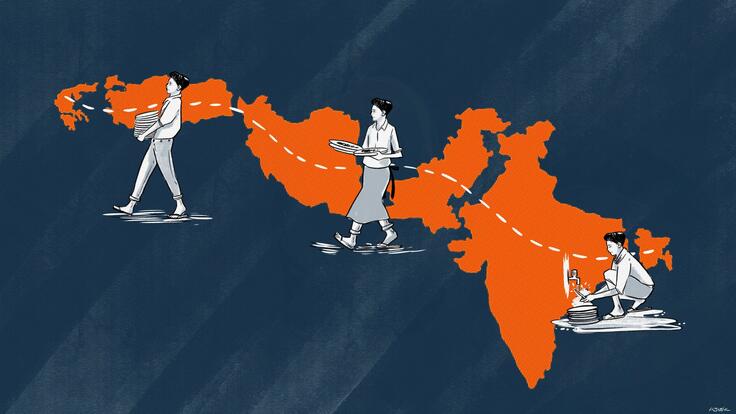 "I travelled to Turkey, and I contacted my uncle. But what could he do? Then I contacted my family and found out my father had died, and my mother had gone to stay with relatives, cousins, and my sister. It was really hard for me."
Bahar stayed in Turkey for 10 months, taking him five attempts before he successfully reached Greece. He made the dangerous journey by boat and was robbed by thieves on his way. "One time I fell over[board], and someone saved me."
When he eventually made it to Greece, he had no choice but to sleep in a park. "The night was really cold. I asked for help. An NGO gave me clothes for the cold."
After two weeks sleeping rough, Bahar was approached by the police who took him to Syntagma where he was put in detention, or so-called 'protective custody'. To Bahar it felt like prison. "They told me next week you are going to a shelter. Then it was next week and the next week. I was in 'prison' for 4 months."
After calling an NGO to ask for advice on his situation, Bahar was moved to Amygdaleza, a pre-removal centre where he was told shelter had been found for him. Whilst living in the shelter for unaccompanied refugee children, Bahar had to share accommodation with a lot of other boys, making it difficult for him to sleep.
"Now I can sleep well, I can cook." Bahar says about the IRC's supported independent living apartments where he's been staying the past two months. "I feel good here, I have a room."
"The caretakers are really good with me, they take care of me, they listen to all my feelings. The social worker gives me information, she takes the time for my appointments for doctors, for school, she cares about me a lot."
"Now I am good, because the most important thing is that now I can cook." Bahar's dream is to become a chef and spends a lot of his time watching cooking videos, hoping to learn more about cooking. "I can cook Bangladeshi, Pakistani and Indian food because this is my culture. All of them have spicy food."Bahar uses his allowance to buy ingredients to cook for himself.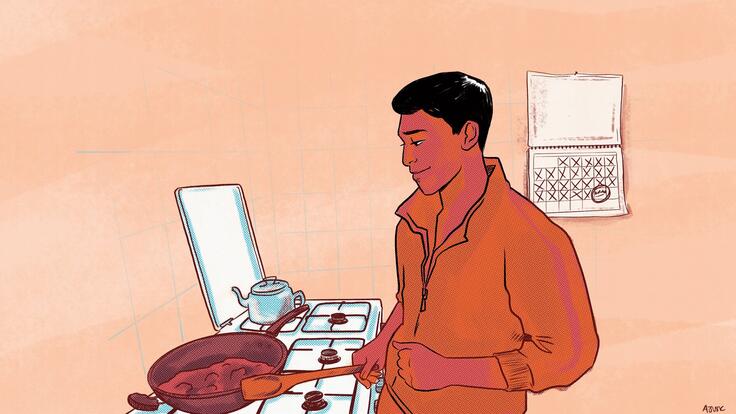 "My favorite food is fish and rice," Bahar told us, "I also like spicy food."
Bahar is currently attending a local Greek high school and is determined to work hard to get the best opportunities in life. "I wake up every morning at about 7, I make my breakfast, and then study English and Greek from 8 to 10 am." he tells us.
"I love English, and I am trying to learn Greek because I am new here."
"My dream is to go to England." Bahar's application for family reunion was rejected in December.
"My uncle said he cares for me, so the lawyer applied for the family reunification. The asylum service said they didn't believe this was my uncle. So, my uncle asked them what they needed to prove we were related and  brought a family certificate from  Bangladesh. But it was not accepted. They rejected our request."
Bahar's uncle, his fathers brother, has lived in the UK for 20 years. "If I go there, I'll have a lot of support. I have my father's sister, my uncle. They care about me a lot. So, I have cousins, I don't have family anywhere else anymore so this is my plan."
Having his application rejected was devastating for Bahar who just wants to be with his family. "I have more cousins in England, here nothing, I am alone. And I don't know other people, only my friends."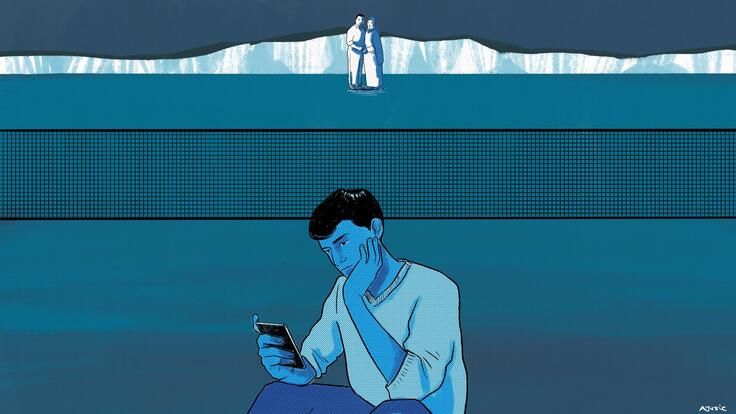 Just months away from his 18th birthday, Bahar has been left questioning his future. "Some days my sleep does not come, because I think about my case, how they rejected me, what I am doing, I don't have an option, nothing."
"What can I do? I can do nothing. This is life"
The IRC has been supporting Bahar preparing for adult life, whatever his future might hold. "I want to learn to be alone all by myself." Bahar told us. "They [The IRC] teach me the right way of doing things and I learn. I am happy and glad. Thank you so much."
The FUTURA project
The FUTURA project is being implemented under the "Asylum and Migration" programme in Greece by IRC. The "Asylum and Migration" (Addressing urgent needs for the reception and screening of asylum seekers and for the accommodation of vulnerable groups) programme in Greece, financed by Iceland, Liechtenstein and Norway, was awarded a total budget of 16,5 million euros as part of the EEA Grants 2014 – 2021. The programme aspires to contribute to ensuring legal protection, support and care for the most vulnerable asylum seekers, with emphasis on unaccompanied children. The Fund Operator for the "Asylum and Migration" programme in Greece is SOL Consulting S.A in partnership with HumanRights360.
More information: https://www.asylumandmigration-eeagrants.gr
*Pseudonym used to protect identity