The situation for girls in places prone to conflict and crisis can change in an instant. When women and girls lack power in their homes and communities, every shock—whether armed conflict, drought, flood or COVID-19—inevitably affects them more than others.
Millions of girls around the world have grown up amid conflict and crisis. In the Central African Republic, an entire generation has never known stability. Syria's war has been raging for a decade. Worldwide, COVID-19 has kept nearly 750 million girls out of school or university. The United Nations estimates that the pandemic has led to 13 million more child marriages, disrupting already-challenging efforts to end this harmful practice that has impacted over 650 million women alive today.
Based on the experiences of girls themselves and the expertise of our staff working directly with girls around the world, the International Rescue Committee has identified the following countries as the most challenging places to grow up a girl:
Afghanistan
Over 18 million people need humanitarian assistance, including over 3 million women and 8 million children. COVID-19 and a debilitating drought has increased insecurity in the country thrown into further chaos over the last few months. Even before recent events, the United Nations named Afghanistan the deadliest place for children on earth for six consecutive years.
Despite four decades of conflict, Afghanistan saw gains in women and girls' rights in the last two decades. But the rapidly deteriorating humanitarian situation has left girls uncertain about their future, including if and when they will be able to go back to school. Even before August, it was estimated that half of all children were missing out on education and girls accounted for 60 percent of the out-of-school population. With the new realities in Afghanistan today, we expect increases in child marriage compounded with diminished access to sexual and reproductive health care and services.
It's our choice and our right to go to school, to get an education. It's important to give yourself hopes and dreams.
- Girl, 14, from Afghanistan.* She has not been to school since it was shut down due to COVID-19, and has been cooking for her family and doing household chores.
Yemen
Yemen remains the world's worst humanitarian crisis, with over 20.7 million people in need of humanitarian assistance and over 4 million internally displaced after six years of conflict. Three-quarters of those displaced are women and children, and an estimated 20 percent of women and girls carry the burden of heading a household. Yemen also ranks as the country that has made the least progress in gender equality, leaving women and girls in a particularly vulnerable situation. According to an IRC gender analysis, that situation has only worsened since the start of the conflict.
For girls, sexual exploitation, child marriage and forced marriage are very real threats. In fact, the rate of forced and early marriage of girls has more than doubled since the conflict started. Nearly two thirds of girls in Yemen are married before the age of 18, and many before they are 15. The continuing economic challenges and lack of educational opportunities during the conflict have also led to a major risk of child recruitment and exploitative forms of labour.
One day, I will become a teacher and Aisha will become a doctor. We'll put our salaries together and buy things to distribute in the camp.
- Na'aem, 11, from Yemen. Na'aem and her best friend Aisha, 10, like to study together. They live in a camp for families displaced by the ongoing conflict.
 
Central African Republic
Central African Republic has the second highest rate of child marriage in the world (after Niger, below): 68 percent of girls are married before 18. Rape has been documented as a weapon of war in the conflict that has raged since 2012, yet no member of an armed group has been tried for rape during this period.
 Access to education is also limited for girls. Only 25 percent have completed primary school, with male literacy double that of female literacy.
My dream is that the fighting will stop so that I can go home again.
- Melissa, 15, from Central African Republic. Nearly a decade of conflict has uprooted families like hers and kept children out of the classroom.
Syria
Syrians have lived through a decade of war, and the country remains one of the largest humanitarian crises of the 21st century. The vast majority of Syrians live in poverty, with women and children particularly vulnerable to a range of safety issues including sexual violence, child labor, and trauma.
Child marriage has become more common in Syria since the start of the conflict, like the experience in Yemen. According to one survey in northwest Syria—where more than 4 million people live, including 2.8 million internally displaced people—over half of women and girls said that the fear of sexual exploitation, abuse and kidnapping drove forced early marriage. Meanwhile, 70 percent of girls and women said that child brides were at increased risk of domestic violence.
I dream of living a beautiful and happy life with no shelling, no killing and no war.
- Salam, 10, from Syria. Salam has missed a lot of school because of the conflict. She loves drawing and wants to become an architect.
Niger
The Boko Haram insurgency has displaced nearly 2.4 million people in the Lake Chad Basin. Niger has the highest percentage of girls who married before age 18—three out of every four. Roughly 1 in 5 adolescent girls in Niger gives birth before 18.
Education helps to empower girls. It reduces the likelihood they'll marry as children, equips them to negotiate more equal power within their relationships, and sets them up to seek safe, long-term employment. However, 56 percent of all girls in Niger are out of school.
Everybody in our family wants me to go to school. I want every girl in Niger to be educated.
- Maryama, 15, from Niger. Maryama's favorite subject is math. She wants to study to become an investigative journalist. Watch the video below as she takes us through her day.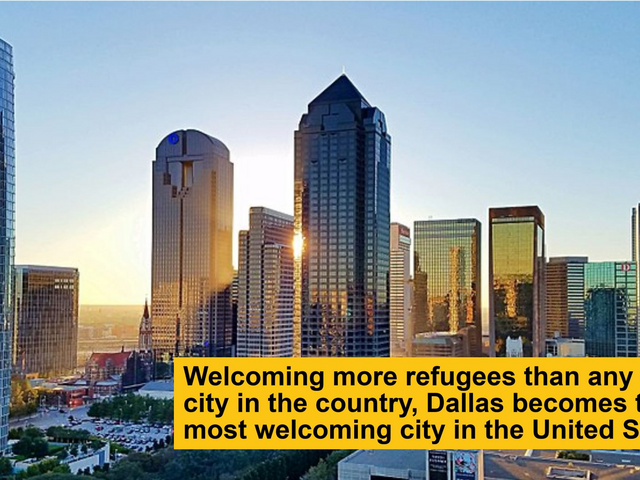 How the IRC supports girls to build a brighter future
At the IRC, we're working to help break down each of the barriers faced by women and girls in crisis hot spots:
We know that education is essential to women's futures, so we need to focus on keeping girls in school. We're working to increase their access to learning throughout their lives.
We know that violence against women and girls spikes during crises. We're working with communities to prevent violence and supporting survivors with safe spaces, medical attention, counseling and legal assistance.
We know that poor health undermines people's potential, especially during the COVID-19 pandemic. We are improving access to health centres, especially for women and girls in urgent need.
We know that economic support in emergencies provides women with choices and eases tensions over money, reducing violence at home. That's why we provide cash assistance, job skills training and small business support, and help establish women-led local savings and loan groups.
And we know that, when empowered, women and girls can be forceful agents of positive change, but that they aren't always heard and rarely recognized as leaders. We are working to change harmful gender norms to create more equal communities—and putting girls front and centre when planning our programmes.
Our Girl Shine programme, which supports adolescent girls as they navigate into adulthood, is a good example of the IRC's approach. We are educating girls about their rights, helping them make healthy choices, protecting them from violence, and teaching them to be leaders. Through the programme, girls build important life skills, including decision-making and developing trust and friendships. 
Girl Shine is based on the long experience and knowledge gathered through the IRC's women's protection and empowerment efforts and reflects the latest research findings on the experiences of adolescent girls in countries affected by crisis. The IRC is also sharing programme materials and what we've learned with other organisations so that as many girls as possible worldwide have the support and tools they need to build a brighter future.
*Full names or surnames omitted for the girls' protection
Sidebar:
Day of the Girl 2021
The International Day of the Girl Child (Oct. 11) is a global observance declared by the United Nations.
Many millions of girls around the world have grown up amid conflict and crisis.
The IRC works to protect girls and empower them to change their own future.