Volunteers are the backbone of US programs, and the IRC in Texas is grateful for our dedicated band of volunteers who regularly, willingly, give up their time for the good of refugees in their communities.  Here's how the IRC's Texas offices celebrated National Volunteer Week!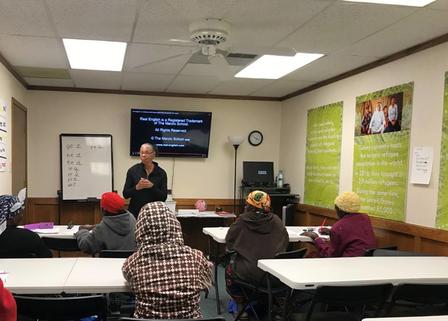 Sunday:  Paula Lewis-Walker volunteers at the IRC in Abilene teachin beginner ESL to newly arrived refugees.  Learn more about her here!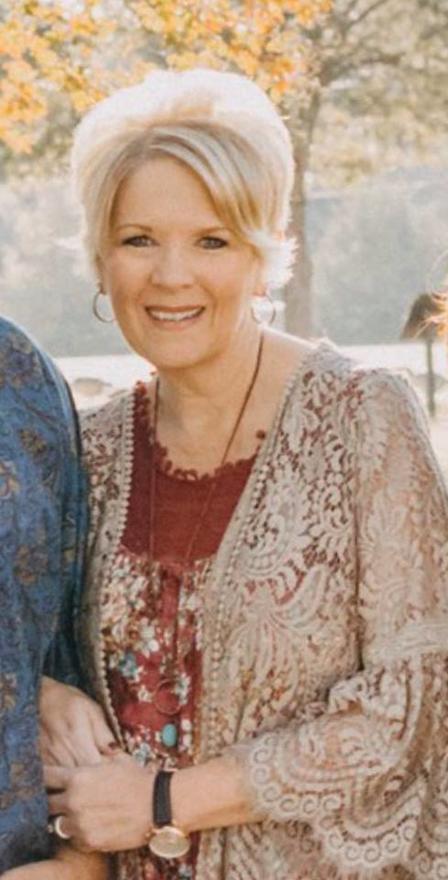 Monday:  Sherri Morrison is a family mentor for the IRC in Dallas.  Learn more about her here!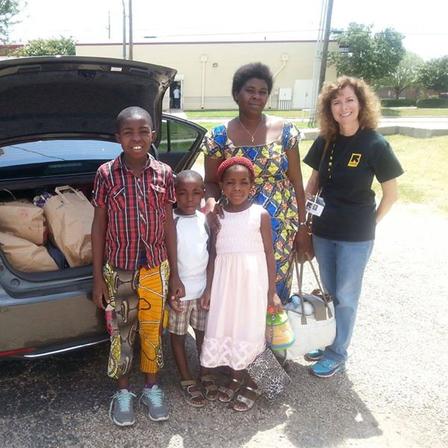 Tuesday:  Angela Nicolini was interviewed by KRBC News about her involvement with refugees in Abilene through her From Harm to Home Scholarship.  Read her interview here!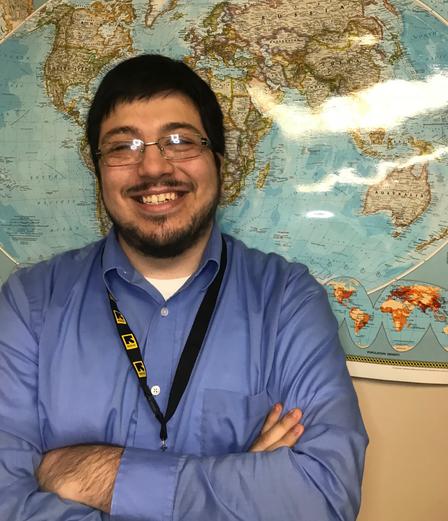 Wednesday:  Marlin Ibarra interns with Immigration Services.  Learn more about him here!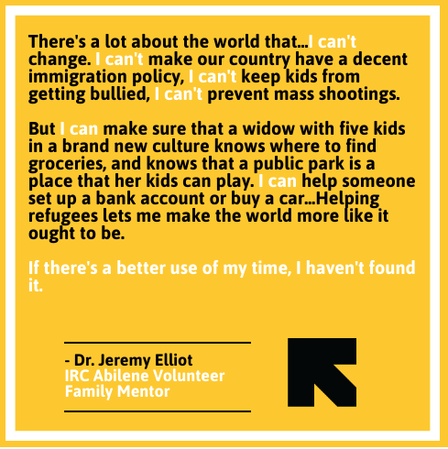 Thursday:  Dr. Jeremy Elliot is a family mentor in Abilene, with very fitting words.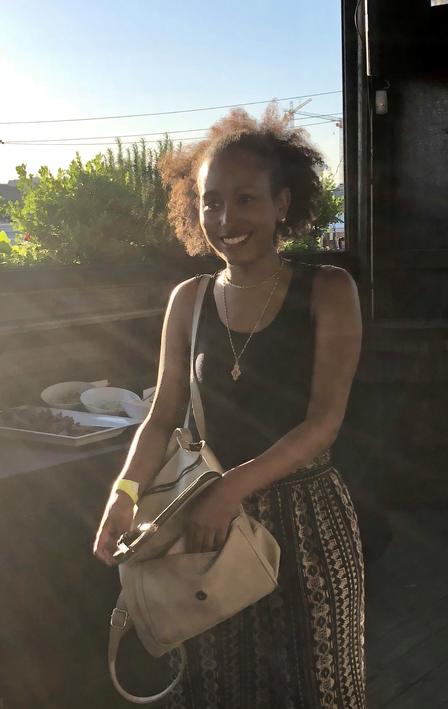 Friday:  Adwa Habtu is a Resource Development Intern.  Read more about her here!