Since the International Rescue Committee (IRC) was first founded at the request of Albert Einstein in 1933, our global team of more than 17,000 staff have helped people upended by conflict and crisis to survive, recover, and regain control of their lives. Today we work in more than 50 countries and over 25 U.S. and European cities, from conflict-affected countries like Yemen to resettlement communities like Boise, Idaho.
We focus our support in five areas: ensuring safety from harm, improving health, increasing access to education, improving economic wellbeing, and ensuring people have the power to influence decisions that affect their lives. In all our programming, we address the unique needs of women and girls (who represent the majority of those displaced)—and the barriers to progress everywhere we work.
Changing needs in a changing world
In the almost 90 years since our founding, the world has changed and so have the needs of the people we serve. Today a staggering 100 million people are displaced as result of conflict, persecution and crisis. People are displaced for longer periods than ever (most for over a decade) as conflicts (such as that in Afghanistan) average 20 years in length. The climate crisis, projected to displace as many as 150 million people by 2050, further exacerbates these trends, as does COVID-19. 
A strategic vision for 100 years of action
The goal of Strategy100 is to make our programs a model for the global humanitarian response. We aim to deliver high-quality, cost-effective programs—on our own and with local partners. We will combine research on programs that work best with insights driven by those we serve, to reshape the way the world helps those in need. With this we want to make empowerment and lasting change the norm.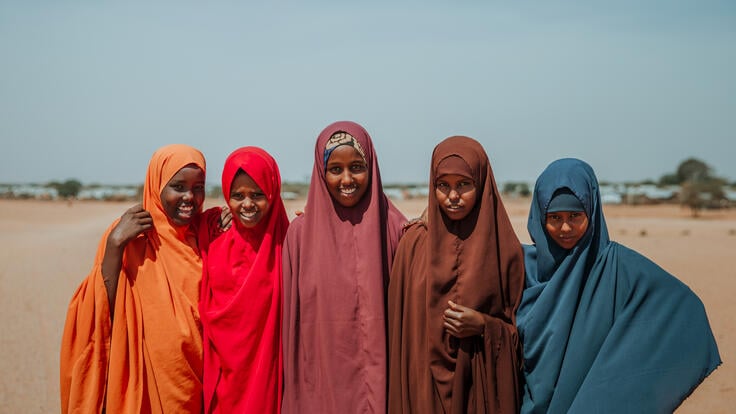 Strategy100 will tackle five challenges
Challenge 1
The number of people in need grows each year, but the global response has failed to keep pace.
Solution
Expand our scale 
In order to reach more people in need, not just through our direct programming, but also by leveraging our resources and technical expertise to empower and strengthen local support systems, we will: 
Identify which interventions have the most impact at the lowest cost 
Target specific chronic-but-resolvable conditions like childhood malnutrition 
Improve the speed and access of our emergency response through regional teams integrated with community groups 
Engage local partners, including community networks and local civil society, to support local service delivery
Invest in our technical capacities specifically designed to better support, and sustain, local service delivery
Challenge 2
Aid programs put "band-aids" on problems, and too often take a "one-size-fits-all" approach to programming.
Solution 
Empower people living in crisis 
In order to increase our impact and enable long-term change in people's lives, we will:
Solicit input from the people we serve and local partners to ensure IRC programs are human-centered and contextually appropriate 
Design programs to ensure they are easily adapted to changing circumstances and need
Emphasize the importance of using best-available research, evidence and data in our research and innovation
Challenge 3 
Better aid alone cannot improve lives unless it is accompanied by policy change.
Solution
Use our influence
In order to amplify the voices of the people we serve, we will:
Defend the rights of displaced communities and demand that all nations honor their humanitarian commitments to asylum seekers and refugees 
Accelerate innovation in humanitarian and development practice by establishing four centers for innovation around the world and highlighting innovative local solutions
Drive global and regional campaigns for change on select policy issues of key importance to the people we serve
Challenge 4
Current recruitment, training and support practices in the humanitarian sector lead to high turnover of front-line staff and give preference to expertise  from  abroad  instead  of  elevating expertise  and  solutions from people in the countries where we work.  This leads to inequalities of power not just in our sector, but in our organization.
Solution
Invest in our people
In order to attract and retain a diverse and inclusive workforce that represents the communities we serve, we will:
Examine how we can address rather than reflect the pervasive and, in some cases, deepening inequalities that exist around the world, especially those of race and gender
Prioritize building diverse, inclusive and locally recruited leadership 
Refine staff skills through professional development and management training 
Ensure a positive, equitable and inclusive work environment that supports all our employees regardless of gender, race, religion, sexual orientation or national origin
Challenge 5
The aid sector is driven by small, short-term grants that make long-term impacts harder to achieve.
Solution
Stabilize our funding
In order to better respond to the needs of the people we serve and make stronger investments in their futures, we will:
Advocate for and pursue larger, longer-term funding opportunities that enable consistent, high-quality programming
Partner with private-sector organizations and individuals around the world committed to humanitarian action and development
Provide additional, more flexible funding for strategic initiatives directly to program teams 
Learn more