The International Rescue Committee provides opportunities for refugees, asylees, victims of human trafficking, survivors of torture, and other immigrants to thrive in the United States. These individuals have survived against incredible odds. Each year, thousands of people seeking protection from violence and persecution are welcomed into local communities in the U.S. In Oakland and other offices across the country, the IRC helps them rebuild their lives.
Are you a refugee in need of support?
Our programs are designed to ensure that you, as a refugee, thrive in America--whether ensuring your children are enrolled in school, you as an adult is become self-reliant through employment or starting businesses, or families are receiving acute medical care you need to recover from trauma or illness. If you are in need, the IRC will help you to rebuild your life and regain control of your future in your new home community.
As a refugee, you are greeted and welcomed at the airport by IRC case workers and volunteers to ensure that your transition is as comfortable as possible. The IRC also makes sure that as a newly arrived refugee you receive:
A furnished home
Help with rent
Health and Wellness
Nutritious, affordable food
English language classes
Help building job, computer, and financial literacy skills
Education for their children
Social services and community support
Legal services towards residency and citizenship
Our programs in Oakland:
Resettlement begins when you touchdown at the airport. Within the initial three month span, the team helps you with housing, employment, benefits, health insurance, enrollment in English classes, cultural orientation, and referrals to internal and external support. Intensive case management is available for clients with special needs, for example a health condition, who may require additional support.
Economic Empowerment is critical to building stability in your new home. 

The Refugee EE Department assists clients who are seeking employment. They offer basic training and mentoring, assistance with resumes and interviews, and weekly employment and ESL classes. The empowerment specialist builds working relationships with employers and businesses for the benefit of our clients.

New Roots works to increase your access, as a refugee, to and participation in the local food system through nutrition education, food security programming, community gardening, and micro-enterprise training. 
Immigration not only serves you as a refugee or asylee client, but we also serve any low-income immigrant population. The department provides assistance in applying for Green Cards, Citizenship/Naturalization, travel documents, employment authorization, visa applications, petitioning for family reunification, CAM/AOR, and Deferred Action for Childhood Arrivals (DACA). 
Anti-Trafficking strives to provide timely, high-quality, comprehensive services to survivors of human trafficking as well as raise awareness and educate the public through collaboration and coordination with law enforcement and other community organizations.

The Health & Wellness program promotes wellness and ensures access to healthcare services that address physical and psychological needs. Program areas include mental health and wellness, maternal and prenatal health, healthcare literacy and access, and health and nutritional promotion in communities   

PEI: The Prevention and Early Intervention program provides psychosocial support for clients who feel isolated, depressed, anxious, are survivors of gender-based violence, and/or are struggling to manage stress.

ICM: The Intensive Case Management program provides up to 12 months of case management services. The ICM program serves refugees with complex medical cases. The case management staff and volunteers work to provide direct case management services and referrals for community resources to address the needs of these clients and their patients. The objective of this program is to achieve the goal of ensuring that all refugee clients receive continued, high quality health care and live healthy lives after resettling in the United States.
Who does the IRC serve in Oakland?
We support people who have been displaced from their homes by things like conflict, violence, and persecution. Though their technical status may vary, one thing these individuals have in common is that they are seeking safety and an opportunity to move their lives forward. 
This includes people with refugee status, those seeking or recently granted asylum, victims of human trafficking, survivors of torture, and more. In recent years, many have come from countries like Afghanistan, Ukraine, Syria, Guatemala, El Salvador, Eritrea, and Iran. 
Those with refugee status come to the U.S. through the U.S. Refugee Admissions Program, which partners with the IRC and nine other national resettlement agencies to help them restart their lives. Out of the 35.3 million refugees worldwide, fewer than 1 percent are considered for resettlement. 
Learn more about how refugee resettlement works. 
Why are people seeking protection in Northern California?
The United States has a rich history of sheltering those fleeing conflict, violence, and persecution—a tradition the IRC is proud to carry on in Oakland today.  
Communities across Northern California are some of the nation's most welcoming and are rich with resources to support refugees and immigrants. That's why so many newcomers have made their home here.  
How does the IRC help people who were forced to flee?
With support from people like you, the IRC helps newcomers as they rebuild their lives and regain control of their futures. Together, we walk alongside our new neighbors from the moment they arrive, helping them find work and start businesses to become self-reliant, enroll their children in school, and access the healthcare they need to recover from trauma and illness. 
As families adjust to life in the U.S., the IRC provides holistic support, ensuring they remain in stable housing, have access to nutritious food and quality health care, and develop computer, job, and financial literacy skills. We also provide legal services to help individuals become residents, citizens, and reunite with their families. 
How can I support newcomers in my community?
There are many ways that you can get involved with the IRC's work in Oakland. You can:
Donate: Give a tax-deductible financial contribution either via the website or sent to our office.
Get your Company Involved: Bring your colleagues together for team building activity that gives back.
New or Gently Used Items Needed for Refugees: We're collecting a variety of items in support of newly arrived refugees. See how you can help.
Spread the Word: Consider hosting a fundraiser. Stay connected via our newsletter, follow us on Facebook, and ask others to do the same!
GenR: GenR, short for Generation Rescue, is a group of young and influential humanitarians between the ages of 25 and 40 who have joined forces with the International Rescue Committee (IRC) to help people survive and rebuild their lives.
Other Ways to Get Involved: Employ refugees or connect us to affordable housing options.
For additional information on how you can help, contact our Director of Development Michael Magnaye at [email protected]
How do newcomers contribute to Oakland?
Once they acclimate to their new environment, refugees contribute to their communities in many ways as they build their careers, purchase homes, and gain citizenship. They help enrich our local communities by creating cultural and social diversity. 
 
Additionally, research shows that refugees contribute more to the U.S. economy than they consume in public benefits and start businesses and higher rates than their native-born counterparts.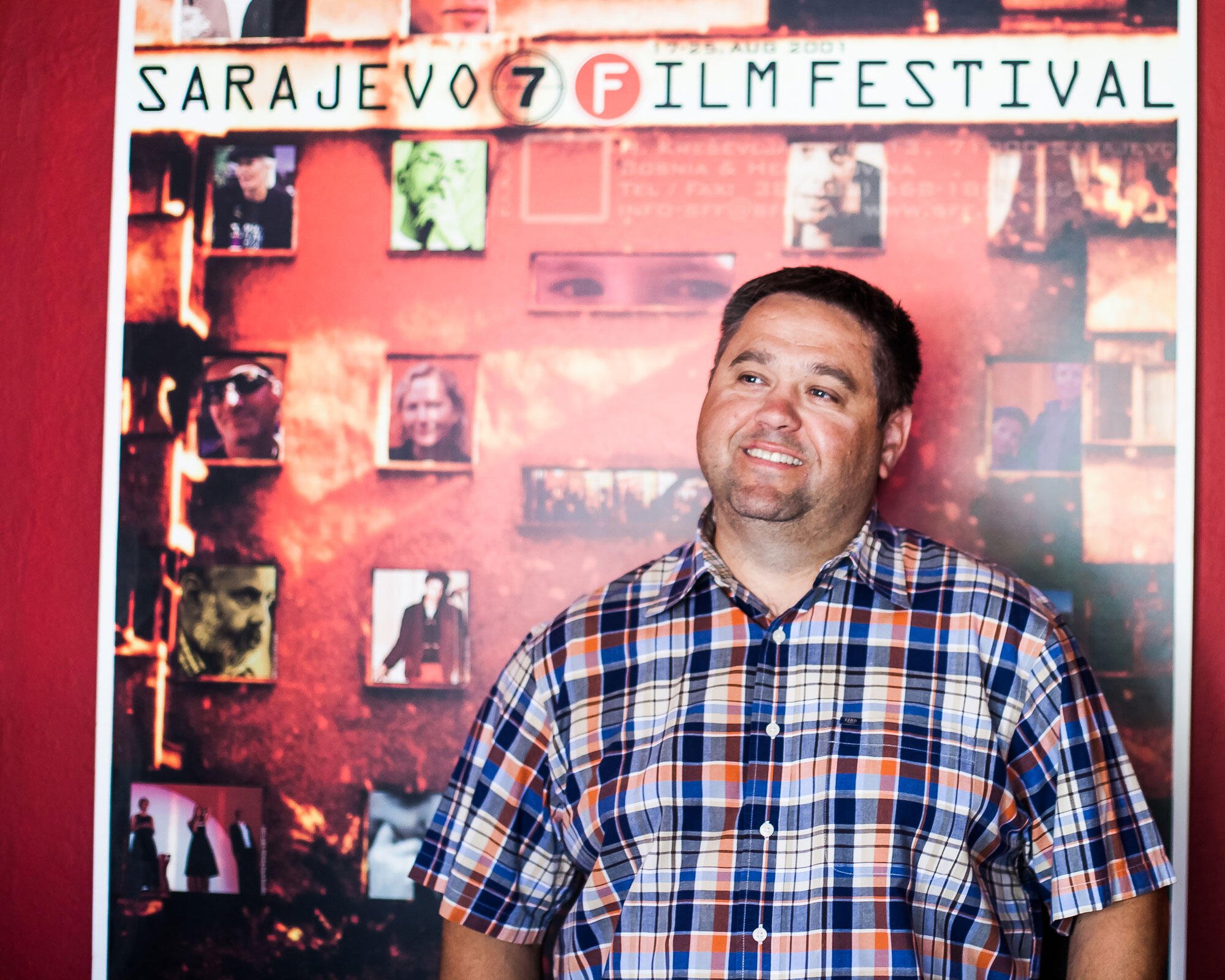 To be a refugee, you have to be open: otherwise it's like running a hurdle race without having learned to jump. And the race is never over. It just gets better.

Enes Ceric

Refugee, IRC Oakland
35,000
people in the U.S. received asylum and protection support.
2,697
people were assisted to become new U.S. citizens.
The IRC offers high-quality, low-cost immigration legal services and citizenship assistance in cities across the U.S.
Learn about immigration
15,000
Our economic empowerment support includes financial coaching, vocational training and asset building.
people with training to help them build careers and income.
Learn more