Country facts
Population: 6.4 million
People in need of humanitarian assistance: 1.3 million
Humanitarian Development Index rank: 94
Libya crisis briefing
Libya is facing economic collapse, political instability, and ongoing conflict between violent militias—and it remains Africa's main gateway to Europe for migrants seeking safety and opportunity. The IRC provides vital health support to Libyans and migrants caught in this increasingly unstable country.
What caused the current crisis in Libya?
Libya is in turmoil. Following the 2011 revolution, which ended the 42-year regime of Muammar Gaddafi, civil war erupted in 2014. The oil-rich North African nation has since been engulfed in economic chaos, general lawlessness, and violent militias vying for power—including ISIS. Despite international pressure, political reconciliation between rival governments in the east and west remains a distant prospect.
The civilian population is caught in the middle. Basic public services—health care, education, electricity, banking, among others—are degraded or absent, and violence is constant. Over 700,000 people have been displaced from their homes alongside an estimated one million migrants. Over 180,000 migrants fled Libya for Italy in 2016, a perilous sea journey costing nearly 5,000 lives in that year alone.
What are the main humanitarian challenges in Libya?
Violence and economic decline in Libya have displaced 700,000 people and disrupted all facets of life: health care, public utilities, jobs, education, financial services, social safety nets. Restoring medical services is perhaps the most pressing need in Libya, as 1.3 million people—a third of whom are children—lack access. Most health facilities across the country are either partially or completely non-functional. 
The estimated one million migrants in Libya are especially vulnerable. Libya continues to be a major transit country from the Sahel and Sub-Saharan Africa, with increasing numbers of people risking the perilous journey across the Mediterranean to Italy – and many perishing in the process. Others are living in the shadows or in detention centers, where protection and lifesaving services are urgently needed.
How does the IRC help in Libya?
The IRC's mission is to help people whose lives and livelihoods are shattered by conflict and disaster to survive, recover, and gain control of their future.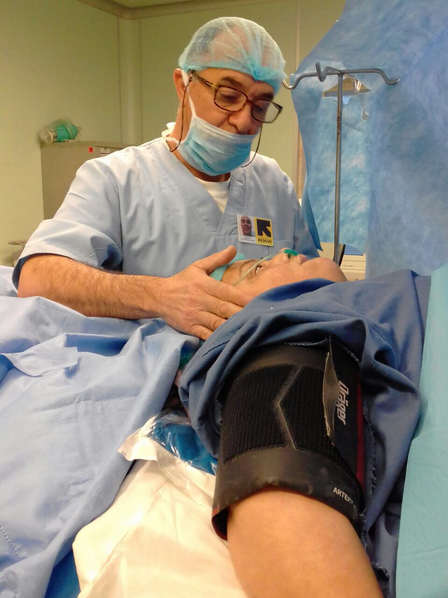 Since August 2016, the IRC has provided emergency and reproductive health services in western Libya, focusing on the cities of Misrata and Zliten. The IRC is one of the few international organizations with a direct presence in Libya, providing humanitarian aid with its own specialized health staff and internationally procured medical supplies.
As Libya continue to weather political instability and widespread violence, the IRC is focusing on:
•    deploying IRC medical specialists in nursing, anesthesia, and maternal health to local hospitals and primary health clinics;
•    distributing medical supplies and medicine to local hospitals, clinics, and the Libyan Red Crescent (LRC);
•    training Libyan medical staff on emergency obstetric care and clinical care for sexual assault survivors 
What still needs to be done?
The IRC will seek to expand its health programs in Libya, moving to support additional primary health facilities as funding and security permit. There is no shortage of needs in Libya, for both Libyans and migrants, but relatively low commitments from donor countries compared to other humanitarian crises and an especially restrictive security environment pose challenges to scaling up our response.
Amid the political and humanitarian crisis in Libya, a slave trade is reported to thrive. Libyan leaders must find ways to compromise and bridge the political divide. Global leaders from the U.S. to Russia to Europe must continue to strive for a political resolution to this conflict. Without a political resolution, this horrific trade in the lives of human beings will only continue—and the huge humanitarian needs will only grow.