The International Rescue Committee provides opportunities for refugees, asylees, victims of human trafficking, survivors of torture, and other immigrants to thrive in America. Each year, thousands of people, forced to flee violence and persecution, are welcomed by the people of the United States into the safety and freedom of America. These individuals have survived against incredible odds. The IRC works with government bodies, civil society actors, and local volunteers to help them translate their past experiences into assets that are valuable to their new communities. In Des Moines and other offices across the country, the IRC helps them to rebuild their lives.
Refugees are people fleeing violence and persecution—in Democratic Republic of Congo, Iraq, Afghanistan, Eritrea, Myanmar, Ukraine and other countries in crisis. They are seeking safety and the chance to move their lives forward.
Why are refugees arriving in Des Moines?
The United States has a long tradition of sheltering those fleeing conflict and persecution. Iowa itself has a rich history of welcoming refugees, beginning with Governor Robert Ray welcoming Tai Dam refugees in the 1970's. Once refugees have been identified by the United Nations refugee agency and cleared for resettlement, the U.S. government works with the IRC and eight other national resettlement agencies to help them restart their lives in America. Out of the 25 million refugees in the world, fewer than 1 percent are considered for resettlement worldwide.
Refugees may be placed in a city where they have relatives or friends, or where there's an established community that shares their language or culture. Other considerations include the cost of living and a community's ability to provide medical services. However, as legal U.S. residents, refugees may live in any city and state they choose. With its low cost of living, ample job opportunities, and welcoming history, Iowa is an excellent place for refugees to start their new lives. 
How does the IRC help refugees in Des Moines?
IRC's staff, volunteers and community partners work together to empower refugees to restore their dignity and self-reliance and participate in their new communities. 
Our Programs:
Reception and Placement: Meeting critical needs in the early months after arriving in the United States.  IRC staff and community partners ensure newly arrived refugees are greeted at the airport; have a furnished home; receive time-limited rental assistance; have access to nutritious food, healthcare and education; and are given appropriate social services referrals.

Employment Services: Early self-sufficiency through employment is the foundation of the US Refugee Program.  IRC staff and volunteers provide job readiness training, vocational counseling, resume preparation, job search and placement services, and financial assistance for basic needs with the goal of helping refugees find their first job in America.  Employment services are provided to refugees for up to five years from their date of arrival.

Intensive Case Management: Some refugees face barriers that make rapid employment difficult.  Others face cultural barriers that require additional training and orientation support to learn to navigate American systems independently.  Still others face crisis after an initial period of stability.  For those refugees, IRC provides intensive case management services for up to five years after arrival.

Financial Coaching: 

Financial Coaching at IRC offers new Americans and other vulnerable populations an opportunity to build their financial knowledge, skills, and assets. Through a combination of one-on-one coaching and financial education classes, IRC delivers innovative, effective programs by combining evidence-based strategies with an unparalleled ability to deliver culturally and linguistically accessible programs. As a result of these programs, people are able to build their family income and assets, contributing to the economic vibrancy of communities across America.
What services does the IRC provide to the wider community?
IRC Des Moines is able to offer Financial Coaching one-on-one sessions and classes to anyone who walks through our doors. For inquiries, email [email protected].
We are looking to expand our office further to serve more populations, check back for updates!
How can I help refugees in Des Moines?
Donate Money: Money raised in Des Moines stays in Des Moines. Local donations allow IRC to meet emergency needs of clients and support our programs in many ways. To donate, click here.
Fundraise for the IRC in Des Moines: Create your own DIY peer fundraiser here to engage and involve your community with raising funds for the IRC in Des Moines. You can also use the "Team Fundraiser" feature to fundraise as a team! Contact [email protected] to get started!
Become a Volunteer or Intern: Volunteers and interns support all facets of our work! Community volunteers and interns make the difference between a refugee transitioning from surviving to thriving with the skills and knowledge to be a full participant in their new community. To become a volunteer or intern with IRC Des Moines, go to rescue.org/volunteer, and select Des Moines. You can search our different volunteer and internship options and then apply at https://irc-global.my.salesforce-sites.com/volunteer. 
Donate New or Gently Used Items: From gently used furniture and household goods to set-up apartments to old computers, bikes or TVs, the IRC seeks to provide refugees with items that will help them get restarted here in the US. Please select items from our 4 Amazon Wishlists or inquire about putting together a Welcome Kit at [email protected].
Hold a Donation Drive:  Help IRC meet critical needs of refugees by gathering together the new and gently used items from your friends, relatives, or community group. Contact [email protected] to begin. 
Other Ways to Get Involved:  hire a refugee, rent a house to a refugee family,  and check back on our website often for other ways to make a difference!
What do refugees contribute to Des Moines?
Once they acclimate to their new environment, refugees often thrive and contribute to their communities, building careers, purchasing homes, starting businesses and gaining citizenship. Check out refugee-owned business in Des Moines like Chu Chu Donuts, or MinGaLaBar Kitchen, a Burmese restaurant, and others we will highlight regularly!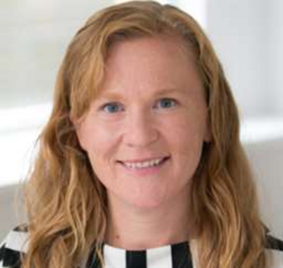 I'm incredibly excited to lead the startup of our new IRC office in Des Moines, Iowa. As an Iowa native, I know well the welcoming culture and community that exists in this state. I've seen the dramatic success of refugees and immigrants who have come to Iowa and cannot wait to see the achievements of those individuals IRC will resettle in years to come.

I'm joining a dedicated and passionate team of professionals who put clients' needs first, no matter how difficult the circumstances, and who know how to provide top notch services guided by a long-term vision.


Sarah Terlouw

Executive Director, Des Moines, Iowa
31.5 million
people in countries affected by crisis were reached by the IRC.
The IRC works in more than 40 countries and over 29 U.S. cities to help people affected by humanitarian crises to survive, recover and rebuild their lives.
Learn about what we do
35,000
people in the U.S. received asylum and protection support.
2,697
people were assisted to become new U.S. citizens.
The IRC offers high-quality, low-cost immigration legal services and citizenship assistance in cities across the U.S.
Learn about immigration