Country facts
Population: 22.8 million
People displaced by crisis: 12.3 million
Rank in Human Development Index: 134 of 188
IRC response
Started work in Syria: 2012
People assisted: over 1.4 million in 2015
Syria crisis briefing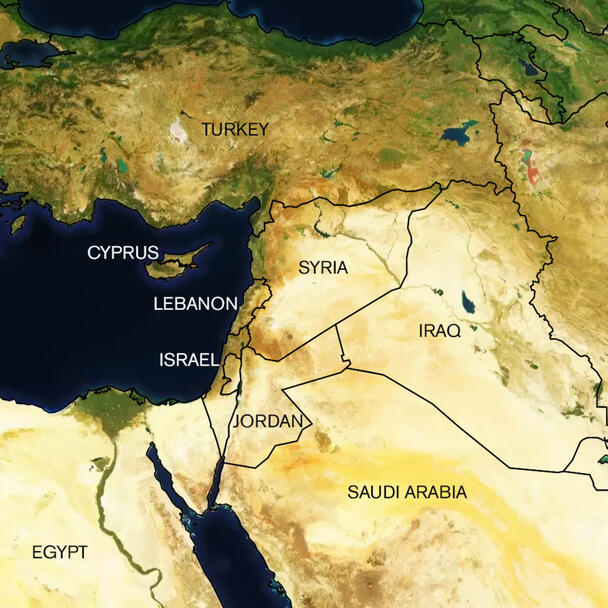 Since 2011, war in Syria has taken more than 400,000 lives and left 13.5 million people in need of aid. Through programs coordinated from Turkey, Iraq and Jordan, the IRC provides emergency and long-term services to displaced families and Syrians who have stayed in their homes.  
What caused the current crisis in Syria?
In 2011, anti-government protests broke out across Syria. The government used force to stop protesters, prompting many opposition groups to take up arms.
Syrian society has been torn apart by brutal violence, creating the largest humanitarian crisis of the 21st century.
An average of 50 families have been uprooted every hour since the conflict began. Millions have fled to neighboring countries. As conditions worsen, many Syrians choose to risk their lives in search of safety and opportunity in Europe.
What are the main humanitarian challenges in Syria?
Inside Syria, ongoing fighting has killed civilians, and decimated infrastructure and economic markets. Amid widespread violence, 2.7 million Syrian children have left school. Attacks on homes, schools and hospitals—including IRC-supported facilities—continue to rise.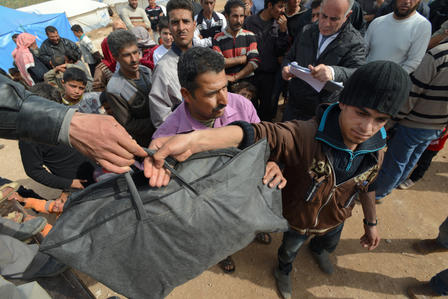 Over 6.3 million people are displaced and 13.5 million need emergency assistance. Meanwhile, 4.9 million Syrians live in areas that are difficult or impossible for aid workers to reach.
Women and children are particularly vulnerable to a range of safety issues including sexual violence, child labor, and physical and mental trauma.   
How does the IRC help in Syria?
The IRC's mission is to help people whose lives and livelihoods are shattered by conflict and disaster to survive, recover and gain control of their future.
We first began assisting Syrians in 2012, providing emergency relief and humanitarian aid to those uprooted by war. In 2015, nearly 2,000 IRC workers helped more than 1.4 million Syrians inside their country. This included 670,000 people treated in around 100 IRC supported clinics and mobile health teams, helping 16,000 female survivors of assault and abuse find safety and support providing an education and support to over 8,400 children and parents. The IRC also supported 11,000 Syrians to get vital documents to move more freely and access services, as well as provide thousands of Syrians supported with IRC job training and cash or voucher support to help them buy food and other essential items for their family. 
Our programs are led by cross-border teams in Iraq, Turkey and Jordan—each providing support that is tailored to the communities they serve. As violence continues to escalate in the region, the IRC is focusing our efforts by:
partnering with local and diaspora groups to ensure the uninterrupted flow of medicines, supplies, and equipment;
supporting clinics and mobile teams to deliver primary care, trauma services, reproductive health care, and dialysis;
supplying thousands of displaced people with clothing and emergency supplies;
running classes, counseling and protection services for thousands of children in camps and communities;
creating safe spaces for women and girls that offer services for survivors of violence, as well as counseling and skills training;
providing emergency cash assistance to help displaced families meet their immediate needs;
building households' economic stability with job training and small business support.
What still needs to be done?
As the conflict continues and available resources inside Syria dry up, the IRC's work is more critical than ever. We pledge to put the needs of those most affected by crisis at the forefront of our efforts and to achieve measurable improvements in safety, health and economic wellbeing. Here's a closer look at some of the work we will be doing over the next few years to achieve our goals.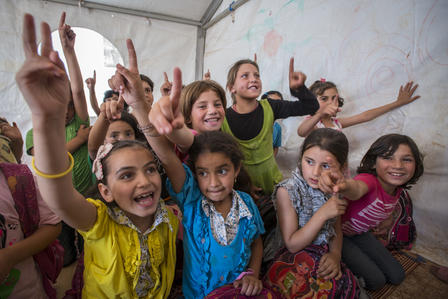 We will continue to support uprooted Syrians and host communities, with a particular focus on women and children. The IRC is also committed to reaching the most vulnerable and hard-to-access areas throughout the country. We will continue to expand our programs based on where there is the greatest need.
IRC teams and partners currently reach 1.4 million people in Syria with lifesaving support. In the next several years ,will focus on the following areas:
Safety
People should be safe in their homes and communities, and receive support when they experience harm. Women and children, in particular, should be safe in their schools, homes and workplaces.
As a global leader in safety, the IRC will continue to identify safety risks in refugee camps and communities. We will work with local partners to ensure that people are protected. We will also help survivors of abuse access safe spaces and mobile health services.
We will also train teachers to help students who have experienced physical or emotional trauma.
Health
People should be protected from illness and receive medical treatment when they need it. The IRC will continue to work with local health care providers to grow our network of fixed and mobile health services. We will provide care focusing on trauma, reproductive health and primary care.
Economic wellbeing
People should have the means to meet basic needs; they should have opportunities to earn an income and build their assets. The IRC aims to ensure that people can access food, water and shelter without falling into debt.
With a commitment to gender equality, we will also help women and girls achieve the same success as men and boys.
As in all our efforts, the IRC will strive to reach more people more quickly, increase the effectiveness of our work, listen to the concerns of those affected by our work, and hold ourselves accountable for results.
Download the IRC Syria strategy action plan to learn more about our program priorities through 2020.
1.4 Million
displaced people with emergency and humanitarian aid.
IRC staff and volunteers are providing medical care, cash assistance, education and vital counseling and support for survivors of violence.
Explore our work on safety.
732,000+
patients with primary, reproductive and trauma care in clinics and through our mobile medical teams.
In our health clinics, we are delivering primary and reproductive health care, trauma services and dialysis to thousands of people.
Explore our health work.
8,400+
children and youth with safe classrooms and education opportunities
We have opened schools in several displacement camps in Idleb, Syria where we provide specialized services for disabled children.
Explore our education work.