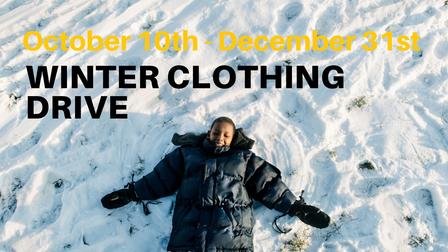 Fall is upon us and winter is just around the corner. For many of us, this is the time of year when we are cleaning out closets and storage areas, putting away summer clothing and pulling out the winter gear.
Do you have gently used winter clothing that you no longer need? We would like to invite you to join the IRC in Boise's Winter Clothing Drive! Your donated winter clothing will go to newly arrived refugee families and individuals, and will support them as they strive to regain control of their future and thrive in our community. 
Winter clothing donations will be accepted from now through the end of December. We are accepting the following items for children, women, and men in all sizes, and in clean, new, or like-new condition:
Coats and jackets
Winter boots and warm socks
Winter hats and beanies
Gloves and scarves
Donations can be dropped off Monday - Friday from 9:00 am to 4:30 pm at the IRC in Boise office, 7291 W Franklin Rd., 83709. More information is available here.