The Democratic Republic of Congo remains in the Watchlist top ten for 2023, as escalating conflict in the east deepens economic challenges and disease outbreaks. With 26.4 million people already in need of humanitarian aid, the crisis is likely to worsen in the coming year.
Located in Central Africa, Congo has spent decades in the grip of violent conflict, involving a complex array of groups across eastern parts of the country. In March 2022, after nearly 10 years of dormancy, armed groups launched a new offensive forcing families to flee their homes and disrupting humanitarian assistance. The country is also facing challenging economic conditions and outbreaks of diseases like measles, malaria and Ebola.
"For several months, there has been a resurgence of attacks by armed groups in eastern DRC, resulting in massive displacement of populations," says Jocelyne Tsongo, IRC's women's protection and empowerment program coordinator. Scarce financial resources and conflict are hampering the ability of aid organizations to reach people in distress.
Humanitarian risks in 2023
Regional tensions drive conflict
Conflict in eastern Congo, where more than 100 armed groups operate, is continuing to force people from their homes and strand them without food and essential items. Attacks on women and children have soared.
During 2022, nearly 465,000 people were displaced in the Ituri province, and in North Kivu, where the armed group M23 launched a new offensive, at least 186,000 people were forced to flee their homes. In October, armed groups seized the key towns of Rutshuru and Kiwanja, bringing them closer to the provincial capital of Goma. 
Political tensions grow 
With general elections scheduled for late 2023, political unrest could further escalate fighting. Indeed, there are accusations of leaders inciting and supporting conflict to win over constituents.
Violence in eastern DRC has also prompted protests against the U.N. peacekeeping force (MONUSCO), which protesters see as failing to protect civilians from the militia violence.
This is causing the withdrawal of some troops from the area. Violence targeting aid organizations could increase before the vote.
Major disease outbreaks overtax health care system
The country's chronically weak health system struggles to contain recurrent outbreaks of preventable or treatable diseases, such as cholera, malaria and measles. In 2022, there were two Ebola outbreaks, as well as a resurgence of bubonic plague (confirmed in Ituri in April).
On top of this, widespread corruption and ineffective community engagement have led to distrust of health professionals—making the sick less likely to seek treatment.
Food insecurity worsens
One in four Congolese do not have enough food. This means that growing numbers of people are forced to make desperate choices—selling off assets, pulling their children from school—that sacrifice their futures to secure food today.
Active conflict is disrupting agricultural activities and exacerbating poor economic conditions. Food prices for goods are higher than the two-year average, while a significant increase in the price of gas is likely to drive up the price of goods as well as transportation.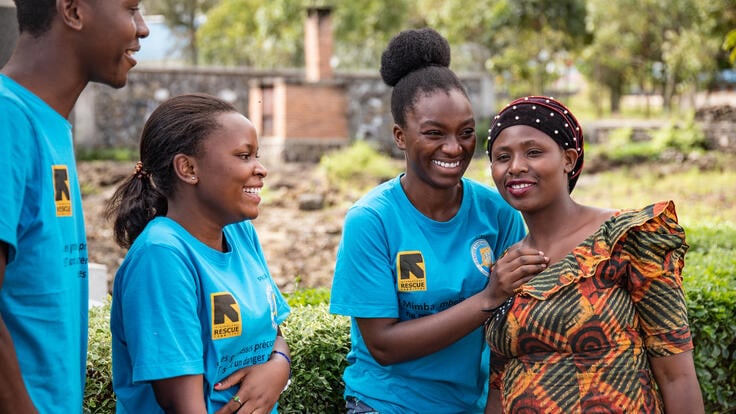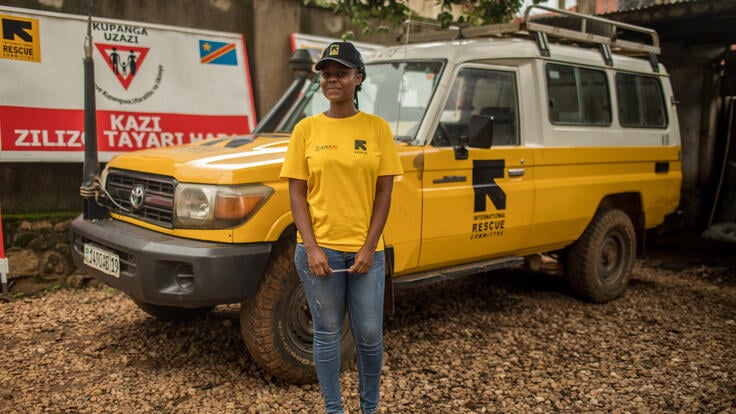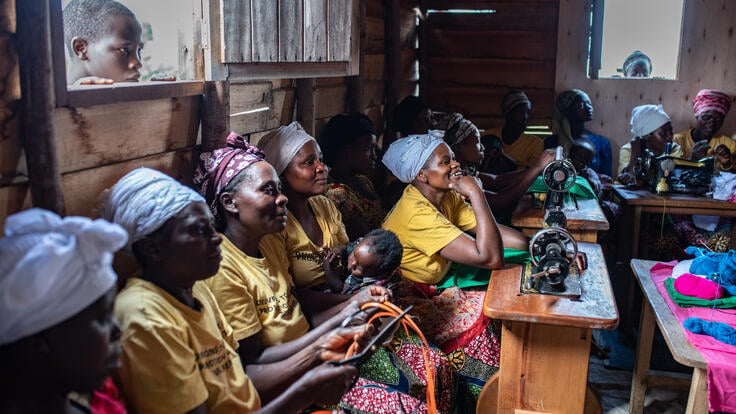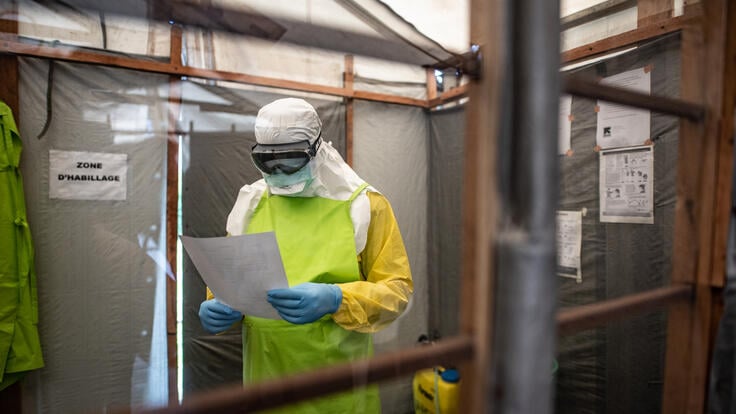 How is the IRC responding?
The IRC has operated in DRC since 1996. We provide education and essential health services, including reproductive health services, as well as epidemic control, water and sanitation, and support for survivors of violence. We also work with communities on peacebuilding projects aimed at conflict reduction and economic recovery.
In recent years, the IRC has launched emergency responses to contain Ebola, including the latest outbreak in eastern DRC. The IRC's response to COVID-19 and other health crises includes training health workers, rehabilitating hospitals and clinics, and providing essential medicine.
Learn more about the IRC's DRC response and get our latest crisis updates.
How can I help in the DRC?
Donate now to support the IRC's life-changing work in the DRC and worldwide. We are on the frontlines providing critical aid to crisis-affected people in more than 40 countries, including places on the 2023 Emergency Watchlist.
Read more about the top 10 crises the world can't ignore in 2023, find out how the IRC selected these countries, and download the full 2023 Emergency Watchlist report for profiles of all 20 crisis countries on the IRC's list.