GenR: LA Hosts Record-Breaking Happy Hour
By Michelle Pellizzon, GenR: LA Communications Chair
The sanctuary city of Los Angeles, which hosts one of our newest GenR chapters, boasts the fastest growing group of GenR leaders in IRC history—with no signs of slowing down.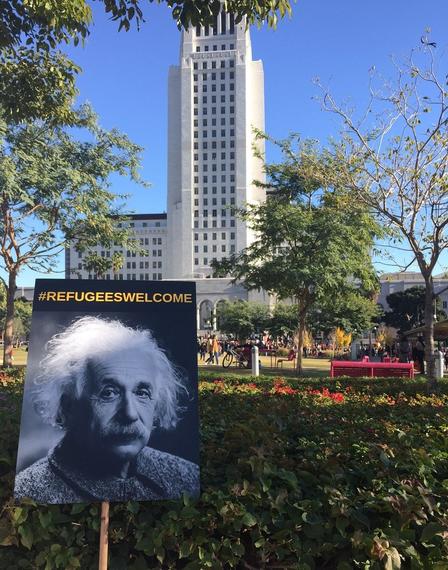 It's clear that recent political events hit close to home for many Los Angeles residents. The county has long been considered immigrant-friendly, thanks to sanctuary policies adopted by many of LA's cities. And the thousands of protesters who demonstrated at the Los Angeles International Airport on January 29, two days after President Trump's travel restrictions were announced, made it clear: Refugees are welcome here.
A little over a week later, current and prospective GenR members met for an informal happy hour and talkback at Santa Monica's Chestnut Club. More than 100 people met and chatted over drinks and 30 guests signed up that night to become full-time members of GenR LA. What's even more impressive is that GenR LA raised a whopping $4,000 in just under three hours, capping off the most successful happy hour in GenR history. We're so grateful to our sponsors and event chairs for putting together such an incredible event.
We couldn't be more excited about this passionate and energetic group and all the work they're going to do. In a few weeks, GenR LA members will lead refugee high school students on a campus tour of CSULA. If you're interested in joining a GenR near you, you can sign up here.