Una Bilic has been at the helm of the IRC in Tallahassee since it first started to welcome families across Big Bend communities in 2015. We now thank Una for her many years of service and dedication as she takes on an exciting new role within IRC's headquarters team, and we look forward with excitement as a new era begins for the IRC in Tallahassee and its clients.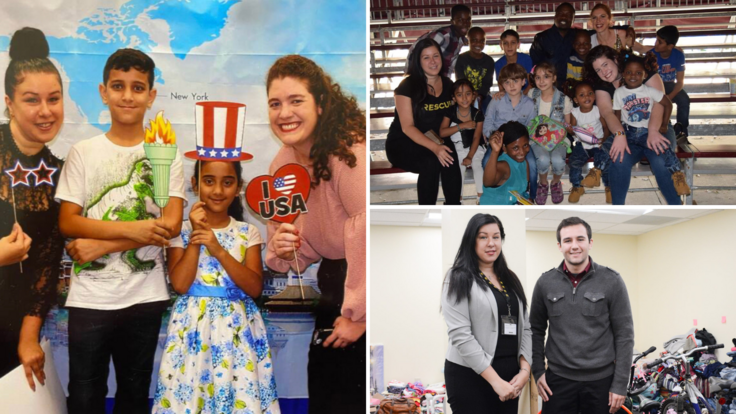 The stories amount to an impressive career, with many of the stories reaching legendary status. This is the legacy that Una Bilic, Site Manager for the IRC in Tallahassee, will leave once she departs from the position she has led for over five years this July. Una's notorious laughter and presence is synonymous with the refugee community in Tallahassee. Alone, it was Una who first arrived in the area to resettle families from across the world, and since  2015 she has been instrumental in welcoming over 550 refugees to their new homes in Florida.  
"As our founding site manager, Una leaves a legacy of trailblazing leadership, passionate advocacy, and immeasurable kindness. But most of all, her legacy is one of hard work. For Una, there was never a task too small or challenge too large. She built the Tallahassee office, brick by metaphorical brick. Over the past six years, Una worked tirelessly to energize our small, but mighty team, resettle almost 600 refugees and make Tallahassee a more welcoming, diverse, and equitable community. Working alongside her has been the greatest privilege of my professional career."-Tara Catanach, Resettlement and Placement (R&P) Caseworker 
Since its early beginnings, the IRC in Tallahassee operated solely by Una, provided critical services to newly arrived refugees, and it wasn't long before she built community support and a network of volunteers to help welcome newly arrived families. Despite Una's perseverance and deeply rooted connections to the refugee community, Una overcame tremendous challenges as she navigated the establishment of a new program in an area that had never welcomed refugees before. Throughout her tenure, Una generated a community of supporters, including prominent members of the community, college students, and even the Mayor of Tallahassee.  
"Una's professionalism, dedication, and passion for the refugee resettlement program – a program that she has lived experience to draw on – is a major reason community members feel supported in the challenging process of rebuilding their lives in communities throughout the greater Tallahassee area. Those same qualities have been an inspiration for Una's peers and colleagues both within the IRC and the community of service providers that serve the refugee community. Una's departure will be felt deeply, but we also are grateful to her for building the program from the ground up in Tallahassee and wish her well as she continues using every opportunity afforded her to support newly arrived refugee families." - Justin Howell, Executive Director for the IRC in Georgia and Florida 
We also want to recognize Tara Catanach, who is leaving the IRC after many years of service. Tara was instrumental in supporting the resettlement program in its early days and was the first staff to bring necessary support to Una. Together, Una and Tara have been instrumental in the welcoming of hundreds of our neighbors. Thank you, Una and Tara! 
"Una has always brought tremendous energy, positivity, and compassion to support refugee families who are making Tallahassee their new home. She cares deeply about the clients she serves. The Tallahassee community is a richer, more vibrant one because of Una's tireless service."- David Oliver, Deputy Director for the IRC in Florida 
Onward! 
The IRC in Tallahassee will continue to provide its services to refugees and survivors of human trafficking for many years to come. We are excited to welcome new colleagues that are already working closely with our clients and ensuring they are supported as they heal and rebuild their lives across Big Bend communities. This new chapter for the IRC in Tallahassee also includes seasoned colleagues that will bring experience and familiarity to our programs, including Ms. Shainance "Nancy" Mkoji and Ms. Kristina Bailey.  
Meet Ms. Karissa Hammett, Employment Specialist for the IRC in Tallahassee: WATCH HERE ON YOUTUBE.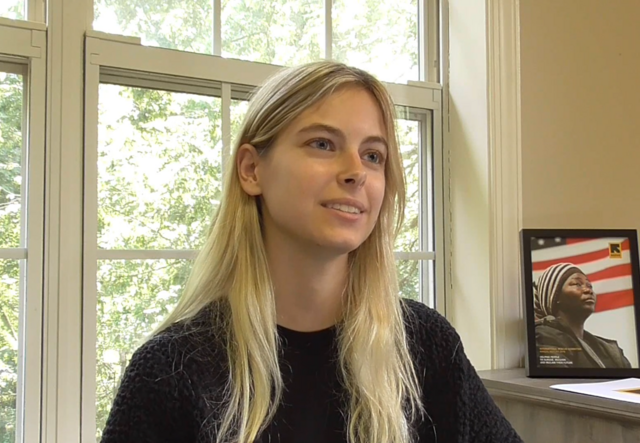 To learn more about the work of the IRC in Florida and for information on how you can get involved with the IRC as a donor or volunteer, please contact Development Manager, JC Torres, at [email protected] or 786-325-6257. 
Stay connected to the IRC in Florida! Like us on Facebook for announcements and upcoming events!