Mohammad Anwar Danishyar, 25, was working as a freelance reporter, photographer and journalist in Afghanistan when the government changed in August of 2021–dramatically altering the trajectory of his life. After years of building his career working for international media outlets including the Associated Press and the Los Angeles Times, he was forced to flee his home and start a new life in the United States. 
Like other Afghans in the U.S., Anwar arrived at a government-run "safe haven" where the International Rescue Committee (IRC), at the request of the Department of State, was managing the required processing steps for new arrivals. He is currently working for the IRC to document the organization's work supporting Afghan refugees, all while rebuilding his own life and career.  
Below, Anwar discusses his decision to leave Afghanistan, life in the U.S., and the importance of listening to the stories of those forced to flee. 
All photos are by Mohammad Anwar Danishyar unless otherwise stated. 
"I did not have the freedom to do my work." 
To be honest, leaving Afghanistan was the most difficult moment of my whole life. 
Initially, I did not leave. August passed and then it was September. But every day was very hard for me. I could not take any photographs or shoot a video, and could not go out to cover a story. I did not have the freedom to do my work. 
Still, I was hopeful that the situation would change and that people would be treated better, especially journalists. That we would be given some freedom to do our work without any interference. That our dignity and honor would be respected. 
Unfortunately, that was not the situation. When I saw that even foreign journalists were getting beaten by the new government, I knew that I could no longer stay.
"I was scared every moment of my journey from my home to the airport."
Until the last moment, I was hopeful that things would get better. I left so suddenly that I could not even take my journalistic equipment with me. 
I was scared at every moment of my journey from my home to the airport, that I might be stopped from leaving. On the one hand, I had the pain of leaving my home and homeland. And on the other, I had the fear of what would happen if I was not allowed to leave. How would I be treated?  
It took two to three hours for me to finally get on the airplane, but it felt like two or three months. I was not at rest until the airplane took off from Kabul Airport
When we left, the fears left too. But that's when the pain of leaving my family and homeland sunk in. 
I still have that pain, and all of those worries.
Life in the U.S. 
When I arrived in America, I first stayed in a U.S. government safe haven. The IRC was responsible for helping us with the procedure for leaving the facility, relocating, and starting a new life, and the organization performed their responsibility really well. The life we start after leaving the camp, where we will go and what services we will receive, and information about living arrangements, rent, prices, and paid work — the IRC provided us with all this information.
That government facility is also where the IRC asked me to help them document their work for the Afghan refugees. I am very fortunate and happy that I was given an opportunity to work in my field as soon as I arrived in the U.S.
I was happy to arrive [in the] US because it is a safe place, and there is freedom of speech here, and the media is also free. 
Each has a story to tell
Each Afghan here, if you talk to them, has a story to tell and their journeys are worthy of being documented, reported, and shared. 
I met some families whose children got lost and left behind in Kabul. Some other people managed to get themselves out but all of their family members are back in Afghanistan. 
I even met people who got married just two or three months ago but were forced to leave their home and spouses behind.
 Some people I met had to leave Afghanistan in very tough circumstances, and some of the services or conditions here are not what they had hoped. They have faced some difficulties here as well and are experiencing depression and psychological problems
Even if the arrangements are good, a refugee is a refugee, after all. No matter how much a person says he is happy being a migrant or refugee, you are without a country.
Everyone is suffering from the same pain. If someone says my family has been left behind–a lot of our families have been left behind. Maybe someone says they are missing their motherland; I think hardly 1% of the people here are happy to leave Afghanistan
All Afghans have a shared story, shared pain, and shared sorrow.
Do not look at them just as refugees
Many of the Afghans who arrived were in danger because they helped the U.S. My hope is that Americans can treat all Afghans well. 
Each person here is an individual in their own right. Many are specialists in their fields, some just do not understand the language but otherwise are seasoned experts. We have talented people from academia, computer science, sports, and media who have all come to America.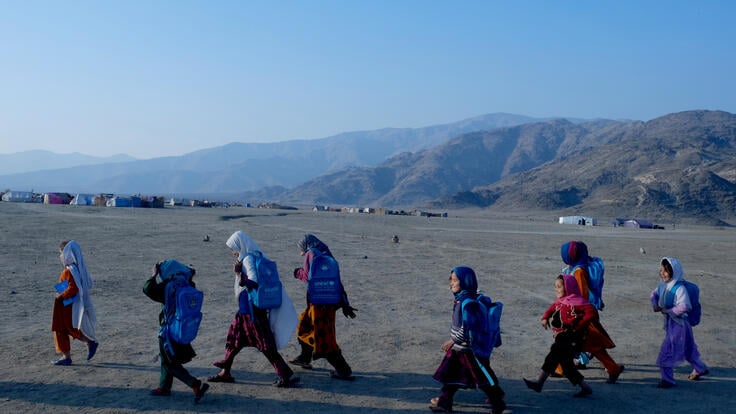 So do not look at them just as refugees, treat them as your own. 
The hearts of the Afghan refugees here are already broken. Treat them nicely and try to help them in areas where they may lack information. Because when they stand on their own feet, they will benefit and contribute to the government and people of America
Not forgotten 
My hope is that all Afghans can return to their country and live there with individual and journalistic freedoms and have free speech and the right to an education, along with other freedoms that are needed for a happy and peaceful life.
Afghanistan is now facing not just a political crisis but also a humanitarian crisis. Many people will die there due to hunger and cold.
My request for all international governments and aid organizations is that no matter what the political situation is in Afghanistan, the people there should be helped and supported. 
I hope that Afghanistan will not be forgotten. 
You can explore more of Anwar's work on his Instagram account. 
How you can help Afghan refugees 
The IRC works in 25 cities across the country to welcome Afghans, Ukrainians and other refugees as they rebuild their lives in the U.S. Here's how you can support: 
Donate by signing up for a monthly gift that will be used where it is needed most. 
Learn how you can support a local IRC office near you. 
Volunteer in a local office or remotely. Opportunities include preparing new homes for refugee families, mentoring someone as they restart their career and tutoring students. 
Sponsor an Afghan family. Established organizations, such as businesses, university communities, faith groups, sports teams or local clubs can become Afghan Placement and Assistance (APA) Community Partners to help families get on their feet. 
If you are a landlord, find out how you can rent to a refugee.