For International Women's Day, the March 8 global event celebrating the achievements of women worldwide, the International Rescue Committee asked teenage girls living in Helowyn refugee camp in Ethiopia to describe themselves in one word, and to tell us what it means to them "to be a girl."
Ethiopia hosts more than 850,000 refugees—the second largest cohort in any African nation—about 40,000 of them in Helowyn camp, located in the southern part of the country. The larger region, often referred to as the Horn of Africa, has suffered years from conflict and drought. Conditions in the camp are basic, with most refugees living in temporary accommodations. It's especially tough to be a girl in the camp, as they face an increased risk of gender-based violence.
Despite these challenges, the girls value their education, and the IRC is working to help them achieve their goals. Many are participating in our Girl Shine program, which seeks to provide them with life skills, including decision-making and developing trust and friendships.
Below, several girls share their experiences with the program and what they have learned—about gaining self-confidence, finding inspiration, and embracing opportunities to be leaders.
Ampiya Mustafa: "Self-Confident"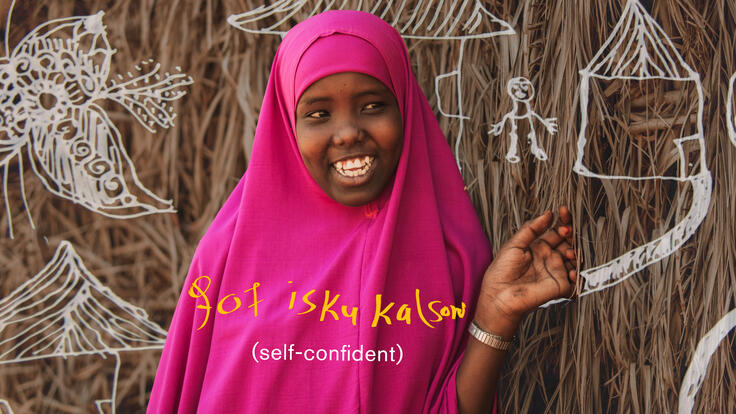 Fifteen-year-old Ampiya describes herself as "transparent, friendly and self-confident." She has participated in Girl Shine for four months, during which she has worked on self-development and personal management skills (such as coping with menstruation in a camp with limited hygiene supplies). She cites her mother as a valued mentor, in no small part because she encourages Ampiya to pursue her education.
I would say girls can do whatever boys can do, and more!
"I would say girls can do whatever boys can do, and more!" she says. "It is important for girls to have the same opportunities so that they can develop their skills and contribute to their families and society."
Ampiya has a message for all those celebrating International Women's Day: "It is important for women to be leaders so that they can participate in all activities in the community, and so that they can understand what issues are occurring in the community."
Asha Shoaib Hassan: "Honest"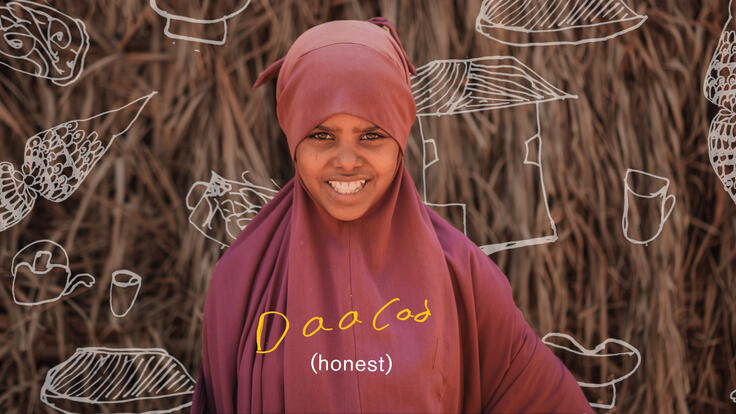 Asha says she is "honest, sociable, happy." She looks to her older sister for guidance and inspiration.
"My sister got married when she was very young," she explains. "She is 20 now and has two children. She always encourages me to continue my education, because she was not able to finish hers."
It is important for women to be leaders as they can inspire other girls to also become leaders.
And that is crucial, says Asha. "Girls can learn whatever boys learn, and girls can reach their goals and potential just like boys can!" To that end, Girl Shine has been life changing.
 "I've learned important life skills, social and emotional skills," she says. "I've also learned the process and steps of how to select someone I can trust as a friend, and I know now where I can get support and help through the IRC if I face violence."
The best thing about Girl Shine: "I have learned how to protect myself from early marriage."
Suleykha Isaac Mohammed: "Strong"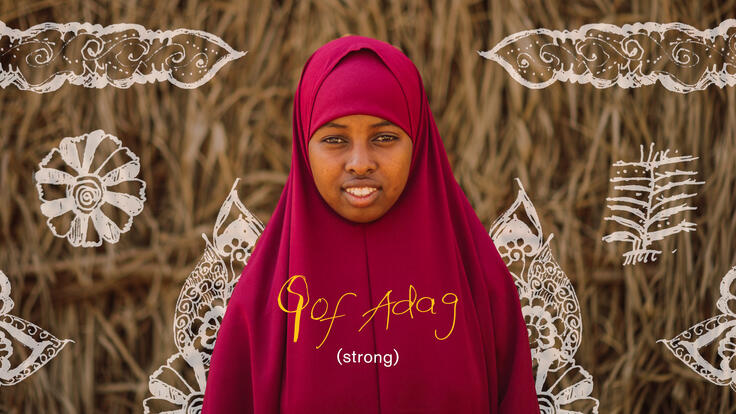 Eighteen-year-old Suleykha Isaac describes herself as "strong, goal-oriented and honest." She too believes in the power of education: "If you give a girl an education, it's like giving society an education."
I am happy that God made me a girl.
Suleykha lsaac also is motivated by her mother. "My mother is my inspiration as she understands my happiness and sorrows. The best thing about being a girl is that I can be a mother someday and be a teacher to my children.
She credits Girl Shine with building her confidence. "The best thing about Girl Shine is that I've obtained friends and so many skills," she says. "Now, I can be a role model for other girls".
Girl Shine
The IRC's Girl Shine program in Ethiopia is funded through our strategic partnership with Irish Aid. This partnership responds to and protects women and girls from gender-based violence in acute emergencies and forgotten humanitarian crises in East and West Africa. The ideas, opinions and comments in this article are entirely the responsibility of IRC and do not necessarily represent or reflect Irish Aid policy.