Reports of violence during the COVID-19 pandemic have increased, as many women and girls were locked down in their homes with their abusers, isolated from support networks and services.
The International Rescue Committee (IRC) is calling attention to the violence women and girls around the world experience on a daily basis, and working to end it.
Here are four facts you need to know:
While every year it is gut-wrenching to see the numbers and read how many women and girls have been killed, hurt, or discriminated against, this year, the outlook is especially grim.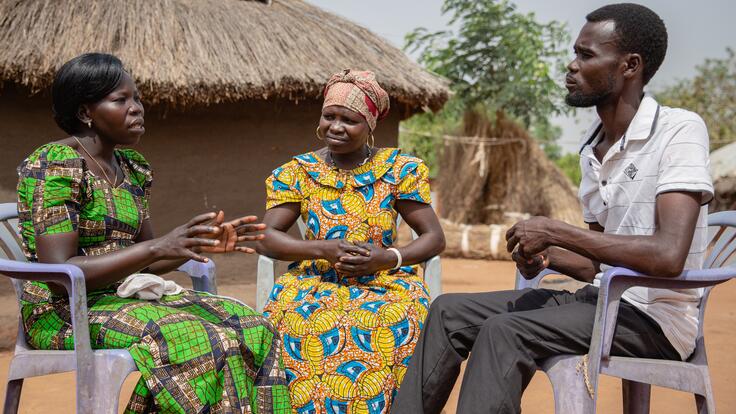 Here's what you can do to help:
There are several ways we can all help to create a safer and more equitable world for women and girls. We need to hold governments and humanitarian agencies accountable for their commitments on gender equality. They need to be more transparent about how much aid money is being spent to support the safety, resilience, and wellbeing of women and girls—including those also facing discrimination on the basis of their age, sexuality or ethnicity.
We also can reach out to local organizations that assist survivors of violence and work with our own communities to prevent violence in the first place. 
Speak out - Call this issue to the attention of politicians and decision-makers. Tell your representatives that you support campaigns like the United Nations Unite Campaign and want them to support refugee women and girls around the world.
Get involved - Volunteer for crisis hotlines or provide items to local women's shelters based on actual needs, such as toothbrushes, feminine hygiene products, underwear and cell phones.
Give what you can - Donate to organizations such as the IRC that work with local women-led organizations to tackle the root cause of violence—gender inequality—and not just the symptoms.
"The sheer magnitude of the problem may seem overwhelming," says Nicole Behnam, "but if we all truly prioritize gender equality in this fight to end violence, then we will soon no longer need 16 Days."
Learn more
The IRC has raised the alarm about gender-based violence during emergencies for decades. Explore our work in gender equality and violence prevention and response.
Visit UN Women to learn about the annual 16 Days of Activism against Gender-Based Violence campaign.
If you are in the United States and you or someone you know needs immediate assistance, please call RAINN's National Sexual Assault Telephone Hotline at +1 800 656 HOPE (4673).