A young Syrian named Mohammed,* standing in a sea of makeshift tents on the Greek island of Lesbos, is playing a video on his phone. "That's me," he says, pointing to a figure sprawled across a hospital hallway, the white-tiled floor smeared with blood. Other men run frantically across the frame, dark red stains indicating wounds.
The video shows the aftermath of an attack on Mohammed's hometown, Idlib, a city where air raids are commonplace and deaths are tallied daily. The constant bombing led Mohammed to seek refuge in Europe, one of a million refugees who have risked everything to build better lives for themselves and their families. Most are Syrians fleeing from their country's ongoing civil war, which has uprooted more than 4 million people.
The International Rescue Committee was one of the first aid agencies to respond to this unfolding humanitarian crisis, working around the clock on Lesbos to provide clean water and sanitation to new arrivals. The IRC is also helping people to understand their legal rights and the complicated processing system that regulates their quest for safe haven.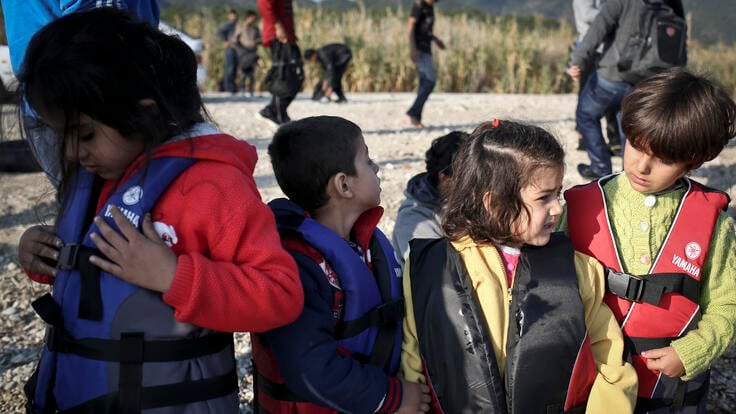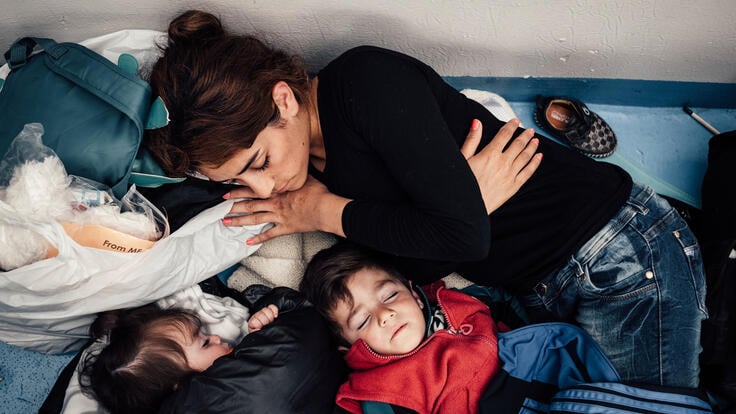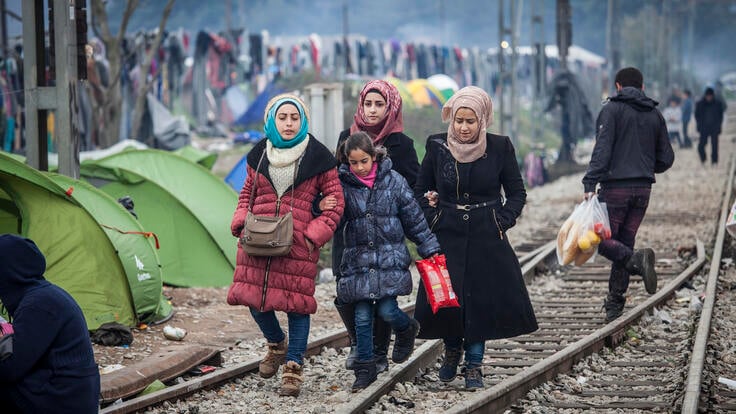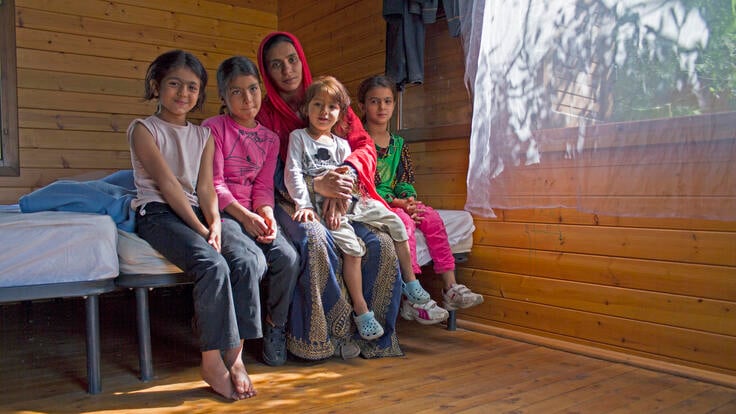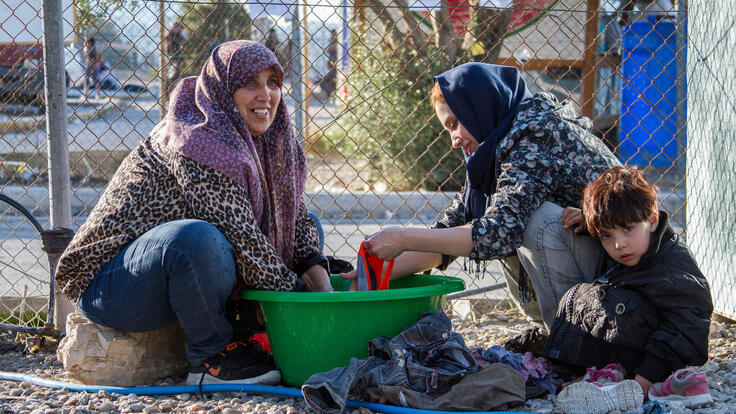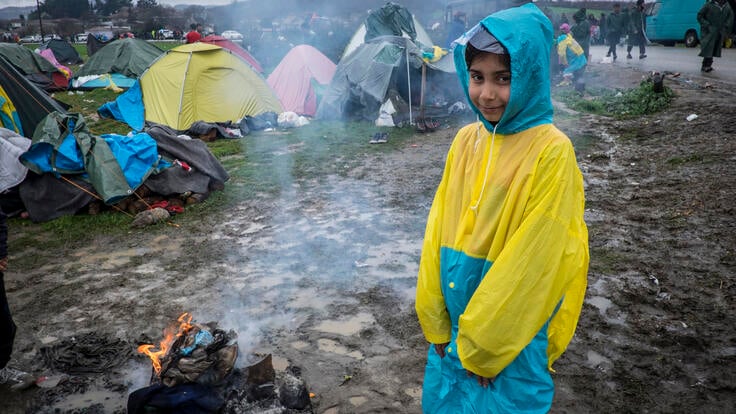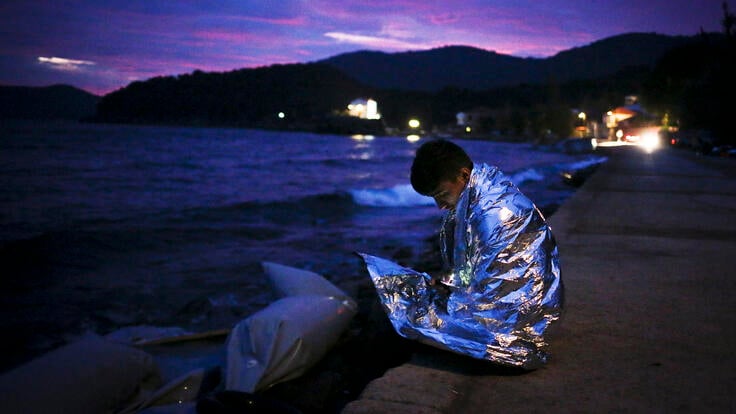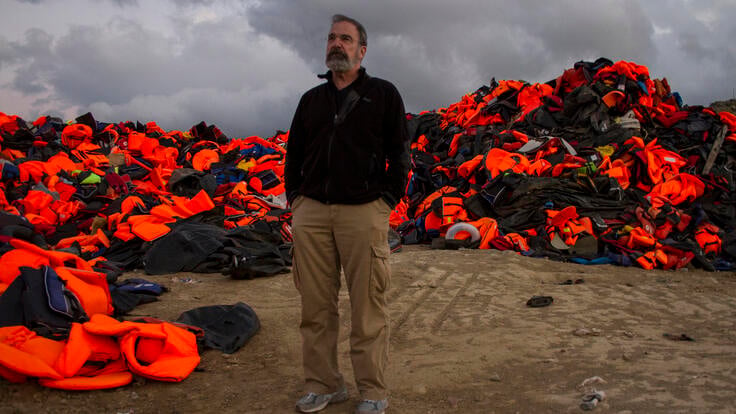 In response, the IRC deployed an emergency response team to Idomeni, a town in northern Greece on the border with Macedonia that had turned into an informal transit site for more than 10,000 refugees. Our team was on the ground and focusing on addressing immediate needs such as water, sanitation and protection within 72 hours of our assessment. We continue to provide refugees with critical information regarding processing, transportation, lodging and medical care.
Nevertheless, resources were stretched and conditions at Idomeni rapidly deteriorating. We were extremely concerned about the safety and protection of vulnerable groups such as women and girls. The IRC has set up Idomeni's first and only safe space where women could talk and find some solace from the chaos that surrounded them.
Now, the Greek government has opened multiple formal transit sites across northern Greece to accommodate refugees as they wait for their asylum and relocation applications to be processed. The IRC is active in four of these sites—Cherso, Diavata, Giannitsa and Alexandria—setting up showers, toilets and laundry points, constructing new facilities and refurbishing existing buildings. We are providing hot running water, building water points and installing sewage systems.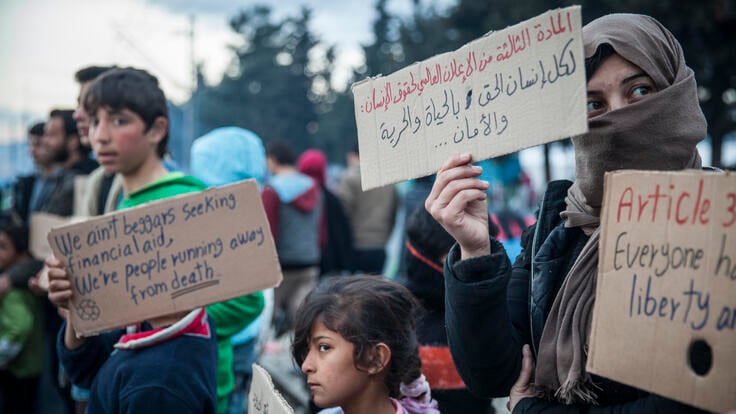 We have also initiated recreational activities such as organised play and drawing exercises for children, while women participate in jewelry making and English classes. At other sites, teams are meeting with refugees, answering questions, and gathering information about their individual needs.
We are also working with the Greek government to ensure these sites meet humanitarian standars and if not, to identify alternative and more suitable living conditions. 
Meanwhile, refugees continue to find other dangerous routes to Europe. "Closed borders are smugglers' gold," says IRC regional communications officer Lucy Carrigan. "Nobody is saying that it should be a free for all, but we need options that are legal and safe. What we have now is a system that doesn't provide those options. That means these desperate people, who are fleeing war, will look at taking more dangerous measures to reach Europe."
Closed borders are smugglers' gold. Nobody is saying that it should be a free for all, but we need options that are legal and safe.
How the crisis unfolded
The IRC first responded to the current migrant crisis in Greece in July 2015, when we sent an emergency team to Lesbos, the main entry point for refugees seeking entry to Europe. At one point, some 2,000 refugees—Syrians, Afghans, Iraqis and Africans—were arriving daily in dangerously overcrowded inflatable rafts.
Refugees like Mohammed paid smugglers more than $1,000 to board the flimsy dinghies. Most were exhausted from hiking across Syria's steep mountains, dodging bullets as they crept toward the Turkish border.

"We were very afraid," Mohammed says, recalling his anxiety for the children he knew couldn't swim. Those who arrived safely on Lesbos's rocky beaches were welcomed by generous local residents and the government—despite their own economic struggles—but the small island was ill-prepared for the onslaught, its infrastructure grossly inadequate for this new reality.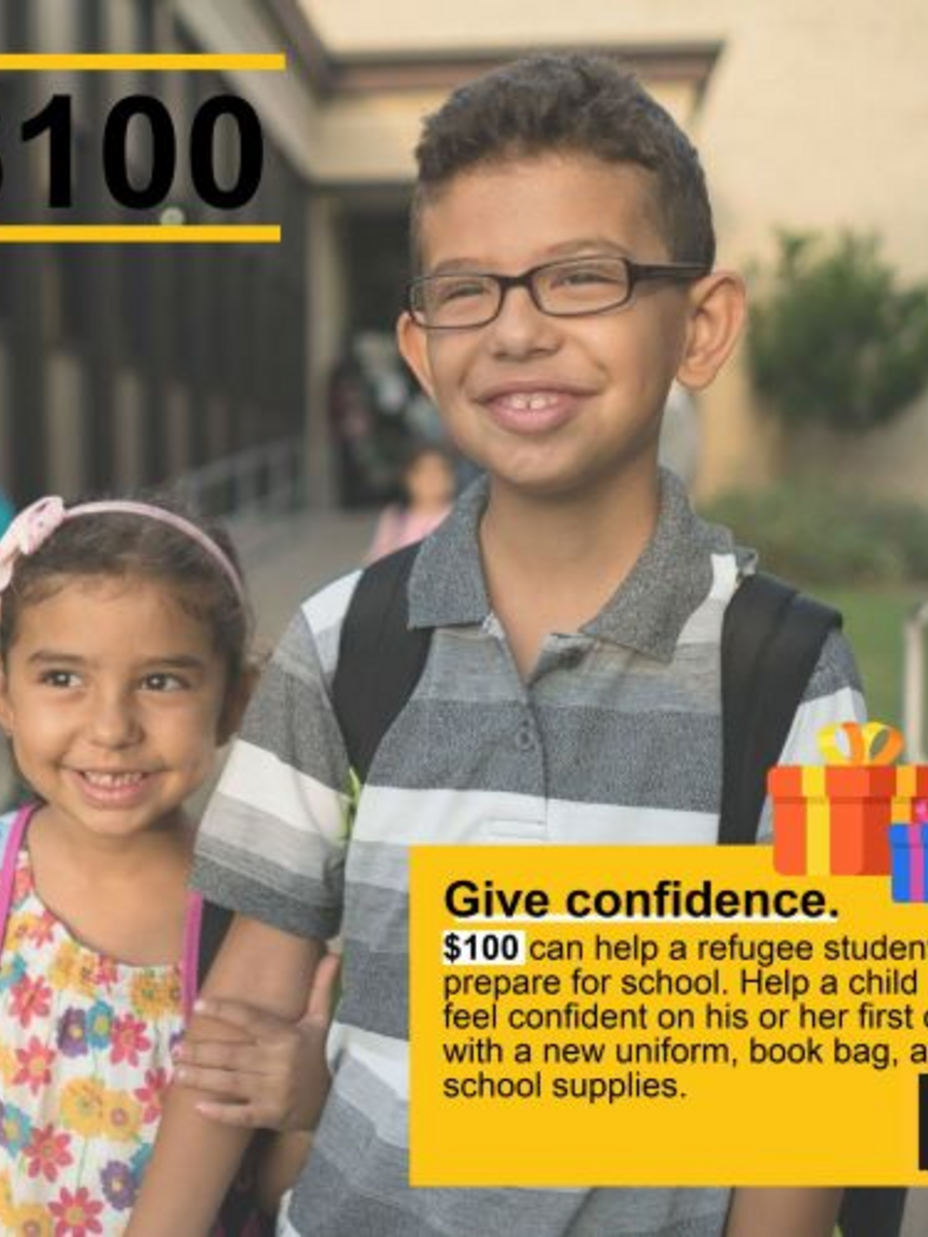 In the beginning, most refugees had no option but to walk 40 miles in the punishing heat from the northern coast of Lesbos to Mytilene, the island's capital, where they were required to register with police and obtain travel documents.
The IRC and its partners arranged for emergency buses, but people still had to shelter in small tents at the Kara Tepe transit site while they waited for their paperwork. Last summer, the site accommodated as many as 5,000 at a time, the inadequate toilets and washing facilities creating unsanitary conditions ripe for the spread of disease.

Once again, the IRC responded by delivering clean water and constructing emergency sanitation facilities, including a block of showers and toilets with proper drainage. We also worked with local officials to establish regular trash removal.
Tensions increase, the IRC responds
In spite of the efforts of local and international groups, Lesbos was stretched to the breaking point. The ferries, booked full of tourists, forced stranded families to sleep rough on beaches. Complicating the situation, authorities changed the registration process to funnel refugees to a single site, a former detention centre at Moria, causing more delays. Tensions between police and refugees erupted into scuffles, exacerbating an already volatile situation.
The IRC once again stepped up relief efforts, this time coordinating with local authorities an expedited registration process that helped evacuate 29,000 refugees. To reduce future backlogs and provide immediate assistance to refugees arriving on Lesbos' northern shores, the IRC opened a new transit site, Apanemo. IRC partners provided food, dry clothing, ponchos, blankets, hygiene products and emergency services such as medical treatment. We also distributed Waka Waka solar lamps and phone chargers to families and the most vulnerable groups.
Why information is essential
Refugees are often frustrated by a lack of information about the registration process and transportation. In response, the IRC, in partnership with Google and Mercy Corps, launched RefugeeInfo.eu, a website accessible by mobile phone that provides up-to-date, location-specific information not only about the registration process and transportation options, but also about lodging, humanitarian services and medical facilities. It also outlines important laws that affect new arrivals and informs them of their rights and responsibilities as refugees in Europe—in multiple languages including Arabic, Pashto, Farsi and Greek.
"Smart deployment of technology can save lives," says Rey Rodrigues, the IRC's emergency technology coordinator.
Not only does the IRC have a team of information officers who provide critical information and guidance to refugees, but our protection officers provide specialised services, such as medical referrals and counselling, for children, the elderly and the infirm. We also provide baby strollers, wheelchairs, crutches, and other supplies.

We have also worked tirelessly to identify and aid the most vulnerable refugees, including children travelling on their own. Fearful and desperate parents who for various reasons cannot flee from war zones do send children ahead despite the danger of exploitation, abuse and trafficking.
There is little credible information about the total number of unaccompanied children who have arrived in Europe since the beginning of the migrant crisis. We do know that, in 2016, over two-thirds of those making the journey to Europe are women and children. In many cases they are hoping to reconnect with family who set out before them.