As Oprah Winfrey spotlights the plight of people seeking asylum in the United States on Oprah's Book Club, we've created a reading list to help you better understand what's happening at the U.S.-Mexico border and explained what you can do to help.
In a two-part episode of Oprah's Book Club, now streaming on Apple TV+, Oprah profiled several women who had fled violence and persecution in Central America, and learned why they remain in danger. (Watch two video clips from the episode, below.) She also looked at how the International Rescue Committee (IRC) and our partners are helping asylum-seeking families like theirs on both sides of the border.
These eight articles draw from the insights of IRC policy experts in Washington; eyewitness accounts from our staff, partners and volunteers in Mexico and Arizona; and families' own stories of their perilous journeys to seek safety.
Read and share:
1. Is it legal to cross the U.S. border to seek asylum?
People fleeing violence and persecution have the right to request asylum without being criminalized. (7 min. read)
2. How the Trump Administration is eliminating asylum in the U.S.
Under President Trump, seeking and receiving safety in America has become next to impossible. (8 min. read)
From Oprah's Book Club: asylum seekers "trapped along the border"
3. What happens to asylum seekers stranded at the U.S.-Mexico border? 
Policy changes have left them vulnerable to the same types of violence that originally forced them from home. (2 min. read)
4. Meet Alex Cruz: a 21-year-old who refuses to turn her back on asylum seekers
Despite constant pain from lifelong health issues, Alex chooses to focus on assisting vulnerable families. (6 min. read)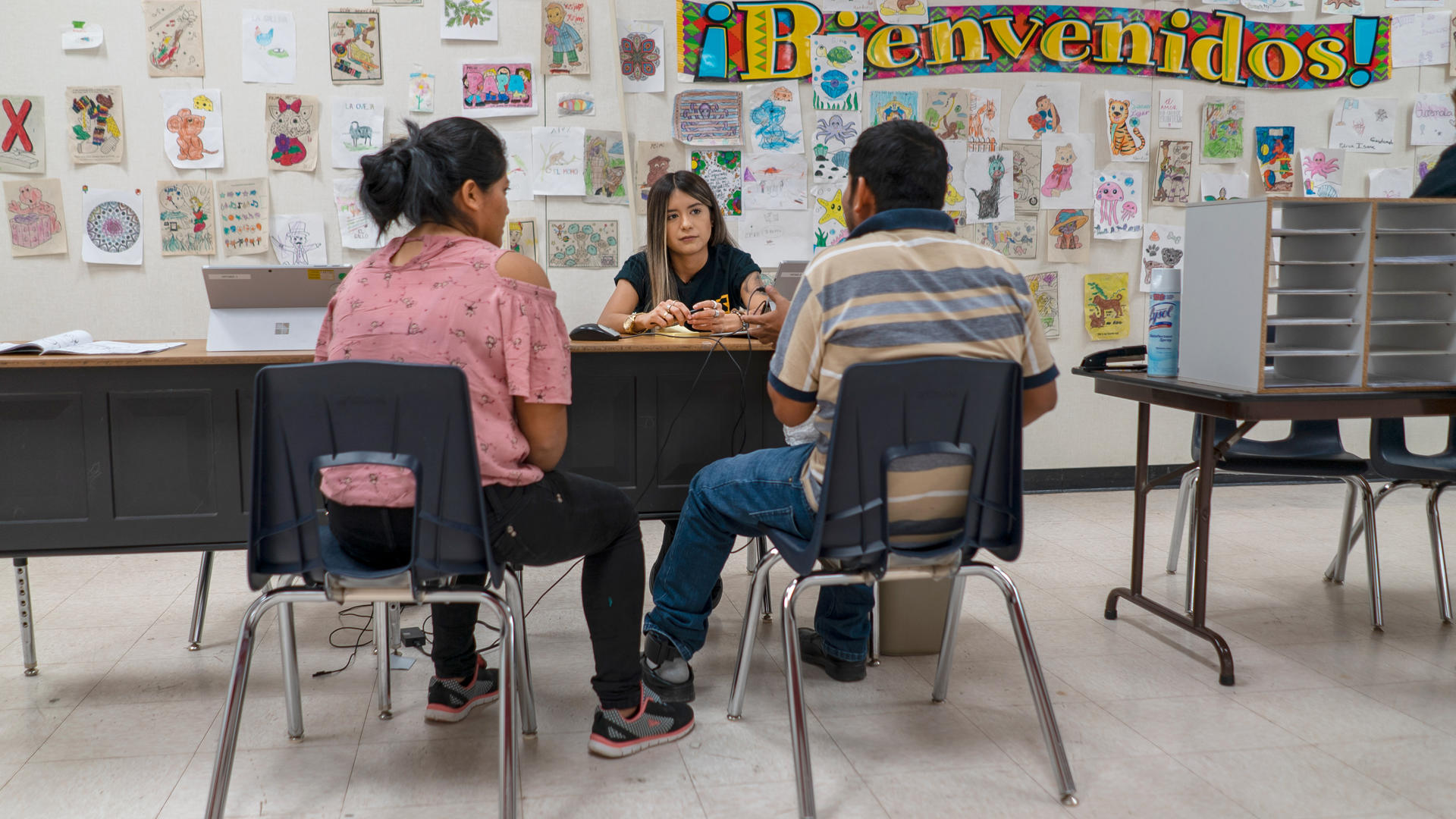 5. Rosary, barrette, toy frog: asylum seekers' only treasures from home
See what one family who fled at a moment's notice was able to bring as they crossed the border for safety. (2 min. read)
6. Mandy Patinkin and Cindy McCain in conversation: 'Seeking asylum is a human right'
They sat down at an IRC Welcome Center in Phoenix to discuss the need for the U.S. to remain a safe haven. (4 min. read)
From Oprah's Book Club: Mothers seeking safety at the border
7. Migrants, asylum seekers, refugees and immigrants: What's the difference?
There's been confusion and debate over the use of these terms to describe the plight of those on the move. (4 min. read)
8. How can I help asylum seekers?
Learn about six ways you can help asylum seekers along the U.S.-Mexico border and beyond. (3 min. read)
How the IRC aids families seeking asylum
In northern Mexico, the IRC is supporting local nonprofit organizations and partners to aid migrants and asylum seekers stuck in border towns. We are focusing most of our programs on the needs of women and girls who have experienced violence.  We also work to increase access to information and legal services for migrants and asylum seekers. See our work in Mexico.
In the United States, the IRC and our local partners in Arizona are providing food, water, basic medical assistance, legal counseling, clothing and overnight shelter to people who have crossed the border to seek safety. We are also assisting asylum-seeking families in Tucson, San Diego, Dallas, New York and New Jersey.
Go inside our Welcome Center in Phoenix.
What you can do
Giving to others is our chance to live out our humanity. As Oprah says, "It's the best thing you can do." Join us now to support vulnerable women and families in Mexico and around the world: