The Golden Globe–nominated star of Netflix's "Turn Up Charlie," USA's "Covert Affairs," and the iconic film Coyote Ugly, Piper Perabo became an IRC Voice to help those displaced by conflict, religious persecution and political oppression around the globe. Piper has traveled to Greece with an IRC emergency team to raise awareness of the refugee crisis in Europe as well as Beirut, Lebanon to visit with children who work in the city to support their families. She has also gone to Phoenix, Arizona to meet Central American families seeking asylum in the U.S.
In the news they talk about migrants and people rushing the border, but really, these are families fleeing dangerous, violent places and seeking legal asylum here in the United States.
Read what Piper had to say after meeting asylum-seeking families in Arizona.
"Whether assisting refugees who have been forced to flee the Syrian conflict or guiding refugee youth through the New York public school system, the IRC impacts and transforms lives," Piper says.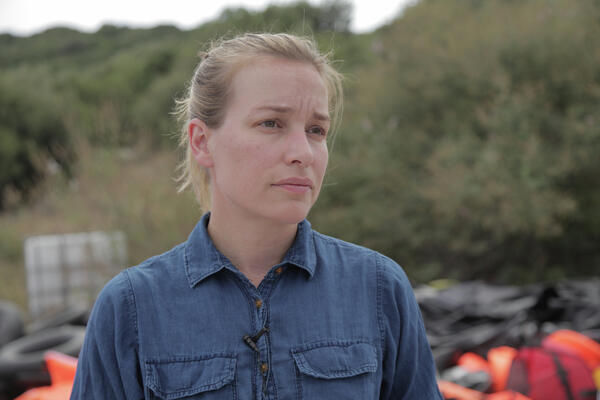 These people, who could easily be you and me, have been forced to flee their homes in order to survive. The least we can do is educate ourselves about what's really going on, report their stories accurately, and treat them with dignity and respect.

Piper Perabo

Actor and IRC Voice